P3 in Higher Ed: Bridging gaps for sustainable growth

A public-private partnership, or P3, is a structural mechanism used to drive private participation in the development and/or operations of an asset traditionally considered a "public asset." In the higher education sector, many colleges and universities have used the P3 structure to drive campus expansion projects and shift revenue and operational cost risks to private entities. Higher education institutions have been using, and continue to use, P3 structures when building/renovating campus facilities when the university is faced with budget constraints, or when the private sector can deliver a better asset quicker and more cost efficiently. Using a P3 structure presents construction risks both in terms of estimating projects accurate and actual damage or injury during the project.
When college or university management undertakes long range campus planning, they should consider all types of P3 structures. These structures and alternative asset delivery mechanisms can include joint ventures, concessions, and long-term operating agreements and can help higher education facilities preserve capital while bringing assets that also meet the university's environmental, social, and governance (ESG) goals to the community. A key benefit of using alternate delivery mechanisms is that it can allocate the financing, construction, operating, and ESG risks to the entities best equipped to mitigate these risks. Oftentimes, P3 transactions requires a private sector entity to finance the upfront construction and ongoing maintenance of the asset. This is typically accomplished through an equity contribution alongside project finance debt. A proper risk allocation will lead to a lower "price" for these risks and results in an overall lower cost of capital for a development project. By allowing private entities to finance, construct, and operate facilities such as student housing, athletics facilities, medical buildings, and parking facilities, university management can have more confidence in their long-run budget, can keep personnel costs down, and use private sector ingenuity to bring even more services to the community. One of the challenges of a P3 structure is the long-term nature of these agreements. Since a P3 arrangement can last decades, a university should do significant upfront due diligence when choosing a partner. It is also critical that there be a fair division of resources, risks, and benefits among the partners and the ability to handle any disputes that arise amicably.
Implementing and using alternative delivery mechanisms require detailed front-end planning and some upfront costs. To make the process successful, there needs to be buy-in from trustees, the broader community, and the expected users of an asset. Feasibility and Value-For-Money (VfM) analyses along with detailed financial modeling should be undertaken early in the process to show how an alternate asset delivery mechanism will lead to lower long-term life-cycle costs and bring overall positive net value and benefits versus a more traditional approach. Once an alternative delivery approach is decided upon, a university must meticulously determine what it expects from the asset and how a private party will be compensated. Since most public-private partnerships and concessions are contractual, the proper contract design is the most critical component of the long-term arrangement. When the P3 process moves to solicitation, procurement, tender, and bid phases, it is typically in the university's best interest to hire experts to facilitate these steps in the most efficient manner possible. Once the university chooses a winning bidder, it needs to monitor progress of construction and operations. In most capital projects, the university will need to handle surprises and unexpected issues. However, when procuring the asset through an alternate delivery mechanism, the onus resides with the private sector entity.
Subject matter expertise
Arthur Simonson

Managing Director, Project Finance and Consulting

Christopher Livingstone

Principal, Project Finance and Consulting

Close

Contact

Let's start a conversation about your company's strategic goals and vision for the future.

Please fill all required fields*

Please verify your information and check to see if all require fields have been filled in.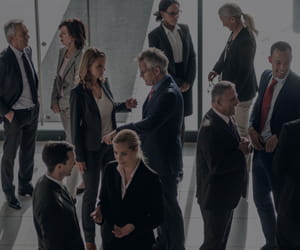 Not-for-Profit & Education Industry Webinar Series

Lead with ESG (Environmental, Social, Governance)
Receive CohnReznick insights and event invitations on topics relevant to your business and role.
Subscribe
This has been prepared for information purposes and general guidance only and does not constitute legal or professional advice. You should not act upon the information contained in this publication without obtaining specific professional advice. No representation or warranty (express or implied) is made as to the accuracy or completeness of the information contained in this publication, and CohnReznick LLP, its partners, employees and agents accept no liability, and disclaim all responsibility, for the consequences of you or anyone else acting, or refraining to act, in reliance on the information contained in this publication or for any decision based on it.