Newsweek ranks CohnReznick among its 2021 Top 100 Most Loved Workplaces

New York, NY – October 25, 2021 –
CohnReznick LLP, one of the leading advisory, assurance, and tax firms in the United States, today announced that
Newsweek
has named CohnReznick to its
Top 100 Most Loved Workplaces for 2021
.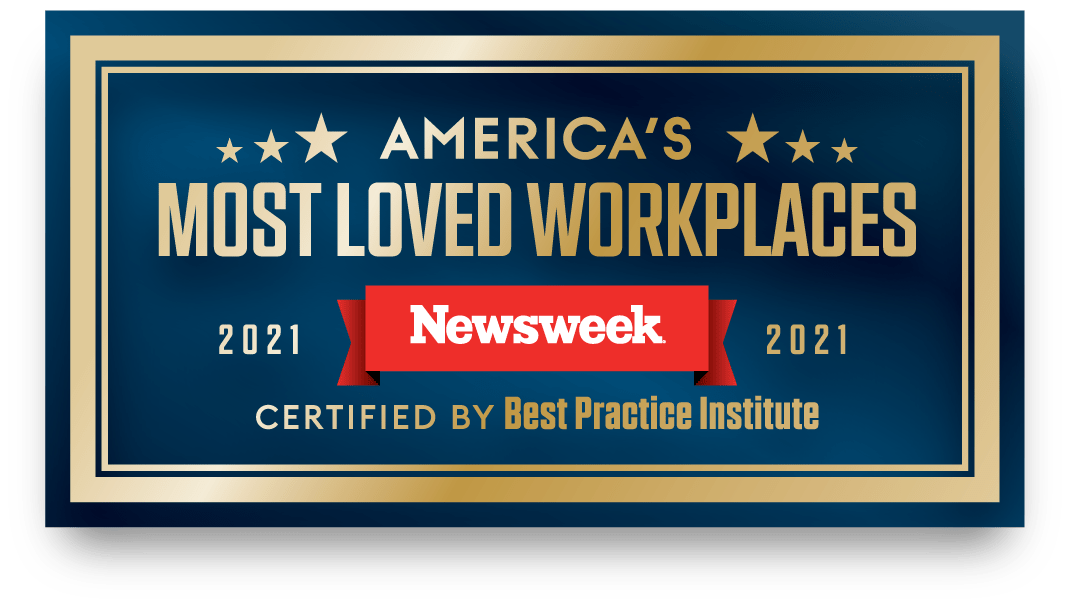 Newsweek's inaugural ranking of the top 100 most loved workplaces is part of a collaboration with the Best Practice Institute (BPI), a development center and think tank. The results were determined after surveying more than 800,000 employees from businesses with workforces varying in size from 50 to more than 10,000.
"The best way to determine the strength of a company's culture is by measuring the degree of love employees feel for their workplace," said Louis Carter, CEO & Founder of Best Practice Institute & Most Loved Workplace. "This research provides the most comprehensive analysis available, and we're thrilled to be partnering with Newsweek in shining a light on these standout companies."
To identify the top 100 companies for the Newsweek ranking, companies were evaluated and scored based on a combination of the employee survey responses, external public ratings from sites like Comparably, Careerbliss, Glassdoor, Indeed, and Google, and direct interviews and written responses from company officials. Newsweek then conducted additional research into every company on the list, as well as the top runners up, to determine the final list of 100 companies and their ranking.
"Being named to Newsweek's Top 100 Most Loved Workplaces for 2021 is a testament to the exceptional workplace culture we continue to build here at CohnReznick," said David Kessler, CohnReznick CEO. "We want our people to know they are part of something greater. At CohnReznick, this is defined by a strong sense of purpose rooted in creating opportunities for our people, making a difference for our clients, and strengthening our communities."
Five key areas were measured to gauge employee sentiment including the level of collaboration at the firm; how positive workers are about their future at the company; how much employer values align with employee values; respect at all levels; and career achievement. Given the many challenges that arose from COVID-19, the survey also included company responses and adaptability to the pandemic such as return-to-office rules; workplace diversity, equity and inclusion; and compensation and benefits policies and practices.
The list pays tribute to companies that put respect, caring and appreciation for their employees at the center of their business model and, in doing so, have earned the loyalty and respect of the people who work for them. "In order to compete for top talent, companies today have to be innovative and thoughtful about the environment they're creating for their employees," said Nancy Cooper, Global Editor in Chief, Newsweek.
Subject matter expertise
David Kessler

CPA, Partner, Chief Executive Officer

Close

Contact

Let's start a conversation about your company's strategic goals and vision for the future.

Please fill all required fields*

Please verify your information and check to see if all require fields have been filled in.
Receive CohnReznick insights and event invitations on topics relevant to your business and role.
Subscribe