It's easy to focus a manufacturing business model or ESG plan on specific, discrete solutions, like conserving resources or implementing new health and safety measures. It takes considerably more time, reflection, and effort to develop a genuine ESG commitment and culture. You have to consider environmental, social, and governance factors in both what you do and who you are – not only the products you make, but the culture you build.
This is a multistep journey:
1. Establish an ESG strategy by identifying the ESG topics most material to your stakeholders and impactful to your business.
2. Understand where you are in your ESG journey relative to your peers.
3. Set goals and develop a roadmap for embedding your ESG strategy into your overall business strategy.
4. Set up a governance structure that engrains ESG into operations, HR, enterprise risk management (ERM), and more, to create an ESG-aware culture.
5. Understand how to collect the reliable data you'll need to report back to your stakeholders – and tell your ESG story.
Today, as the conversation around ESG grows, every company is at their own stage of their own ESG journey – which means that no matter what stage you're at, you can both learn from others and set your business apart. We recently saw this in action as we spoke with a number of manufacturers about what's on their mind with regard to ESG, and each shared the challenges and creative solutions they've found along their journey. Read on as we explore three key themes that emerged from both that discussion and our own observations in the M&D and ESG spaces: Innovation, collaboration, and diversity, equity, and inclusion (DEI).
Innovation toward a lower-waste, more circular economy
As stakeholders from consumers to consumer product companies look for more environmentally friendly options, sustainability can be a great differentiator. Evaluate the full process for every product, start to finish, for ways to innovate through material swaps, tweaks to production, etc. And once you find a notable solution for one product, don't stop there – how far can you extend it throughout your product catalog?
At the beginning…
Look for where your products are using virgin materials, and where you might be able to displace them with recycled or repurposed materials.
And, look for ways to redesign your product so that it lasts longer, or even can be returned and reused. Is it a modular design, so that critical components can be replaced when they wear out? Is it using more durable materials? Is it providing a service along with your product, e.g., leasing the product to the customer so that you provide the services to install, maintain, and remove/ return the product?
Throughout production…
Look at your production waste. Aim to use less where you can, of course, but can you also make something new with what's left over?
If you have inventory or equipment that are in good shape but not going to be used – because they're excess, more dated, etc. – can you find another use or home for them? Donate to a not-for-profit, training facility, or school (which, in addition to potentially sparking an added tax benefit, could add another page to your overall ESG story); sell to a start-up or collaborator; and think again about whether you can innovate into something new.
And at the end…
At the beginning of the process, you considered how to extend the life of the product; now, consider what happens when it reaches the end of the road for the consumer. What will they do with it – can they easily recycle, repurpose, or donate? If not, can you help divert from landfills by providing your consumers with an easy, more responsible option? Create a takeback program, with rebates on returned products to be used on your other products or services? Team up with a specialty recycler or disposal service? (Just be careful to evaluate all angles of this: Sometimes the "low-waste waste stream" might be more wasteful than just sending to a landfill, such as if excessive transportation is involved.)
While some sustainability measures require heavy capital expenditures, think about where you can do more with less – and save both resources and money. Using less water and creating less waste means paying less for water and waste removal – both an environmental and monetary savings.
Plus, in today's environment, these and other ESG efforts can attract more ESG-focused investors, and provide access to a lower cost of capital as banks are now providing products driving toward ESG-related initiatives – all contributing to total shareholder value.
Collaboration – within and outside your four walls – to meet your ESG goals
ESG isn't something that can (or should) be handled by one siloed team within your organization. It takes collaboration with many departments within your four walls, from engineering and product design to marketing and HR. From ideating improvements to implementing changes to tracking and reporting results, there's a part for everyone to play. Draw on your whole team's varied education, training, and experiences to identify your best path forward.
Consider, for example, the multiple perspectives required for design thinking, which centers the design process on customers' needs rather than product specifications. A sales force may be given ambitious targets to sell the highest-priced items to all markets, including emerging markets. But when sales, product developers, and marketers are brought together in one room, they might determine that they need to sell at a lower price to make products more accessible to emerging markets, and think of how to refurbish products to make that more doable. Or, although sustainable design can often increase prices, there's also room to reduce the consumers' long-term cost by designing products that last longer: A 2022 National Institute of Standards and Technology (NIST) study estimated that a 50% increase in the life expectancy of vehicles, appliances, tools/equipment, and other electronics could translate to up to a $316.6 billion annual consumer savings, or, on average, $2,588 per household.
In addition to activating your own team, it's essential to collaborate with everyone in your value chain, from suppliers to distributors to retailers, to really make an equitable and circular economy work. Once you have suppliers on board, get them engaged in your ESG goals, and consider where you can be part of theirs. Better yet, set joint goals, and work toward them together. Can you help each other meet your low-waste goals by figuring out ways to use the other's waste materials? Develop collaborative training programs to upskill teams on both sides?
Note that this connectedness does bring challenges, in addition to opportunities. A difficult truth of ESG is that no matter how careful you are within your own walls, you have to consider the impact of your entire value chain. From your vendors' greenhouse gas (GHG) emissions – part of what are called your "Scope 3 emissions" – to their labor practices, they're part of your risk management, and you have to establish where you want to draw the line of what's acceptable (and/or, look carefully into what governing entities or professional organizations have set the standards you should enforce). Would you refuse a supplier that didn't meet a certain benchmark? Accept those who fall short as long as they can show progress within a certain time frame? Whatever goals you set, be sure to hold people accountable to show that you mean what you say – and to encourage others in the market to adopt similar standards as they vie for your business. Drop vendors who don't meet expectations, and reward those who do.
Diversity, Equity, and Inclusion (DEI)
DEI is another area where consumers and other stakeholders are increasingly calling upon manufacturing companies to make progress. One recent study found that manufacturing companies in several sectors saw a bump in their stock returns in the days surrounding an announcement of a DEI commitment, compared with similar companies that had not made such an announcement.
It's important to consider parity at all levels, not just overall across the company. If your gender representation is fairly even on the plant floor, but unbalanced at the leadership level, you need to reevaluate your approach.
Think comprehensively about the barriers that women, minorities, and other underrepresented groups may face, then think creatively about how to lower them. Can you employ automation or other machinery to handle physically demanding tasks that some may not be able to execute on their own? Refurbish locker rooms and other spaces to meet everyone's needs?
Multi-location operations should take a look at these factors site-to-site, and pilot efforts at one spot before learning and making adaptations for others. As is often the case, this is not an area with "one size fits all" solutions. Develop comprehensive measurement practices that enable you to use data to show the benefits of diversifying your teams – e.g., does reducing the gender gap help speed production or reduce turnover?
For recruiting, consider working with organizations like Women in Manufacturing to identify and hire a wide range of candidates. And once you recruit them, retain them with not only solid benefits, flexibility, and other compensation, but also clear pathways to career growth, such as special training programs to create pipelines for diverse leadership.
Conclusion: It's all connected
Again, it's easy to think of ESG as a specific solution, within a specific team or function, or a specific environmental or social lens. But all these facets are connected. Weaving waste reduction throughout your business strategy, for example, gets everyone thinking about sustainability – which is a form of upskilling, which helps with retention and innovation. Having a good culture – supported by flexibility, solid benefits, etc. – supports recruitment and retention, which supports diversity, which supports innovation and quality of work. And there's room to keep the connections growing, out across your network, toward a manufacturing industry that's more equitable and sustainable for everyone. A well-thought, well-rounded ESG strategy is key.
Contact our team to learn more or to get started toward the next step of your ESG journey. Plus, check out our ESG resource center to learn more about ESG program design, value creation, and more.
Contact
Jenny Brusgul, ESG Advisory Practice Leader
703.286.1706
Henrietta Fuchs, CPA, Partner, Manufacturing and Distribution Industry – Co-Leader
646.762.3432
Subject matter expertise
Jenny Brusgul

ESG Advisory Practice Leader

Henrietta Fuchs

CPA, Partner, Manufacturing and Distribution Industry – Co-Leader

Close

Contact

Let's start a conversation about your company's strategic goals and vision for the future.

Please fill all required fields*

Please verify your information and check to see if all require fields have been filled in.

Lead with ESG (Environmental, Social, Governance)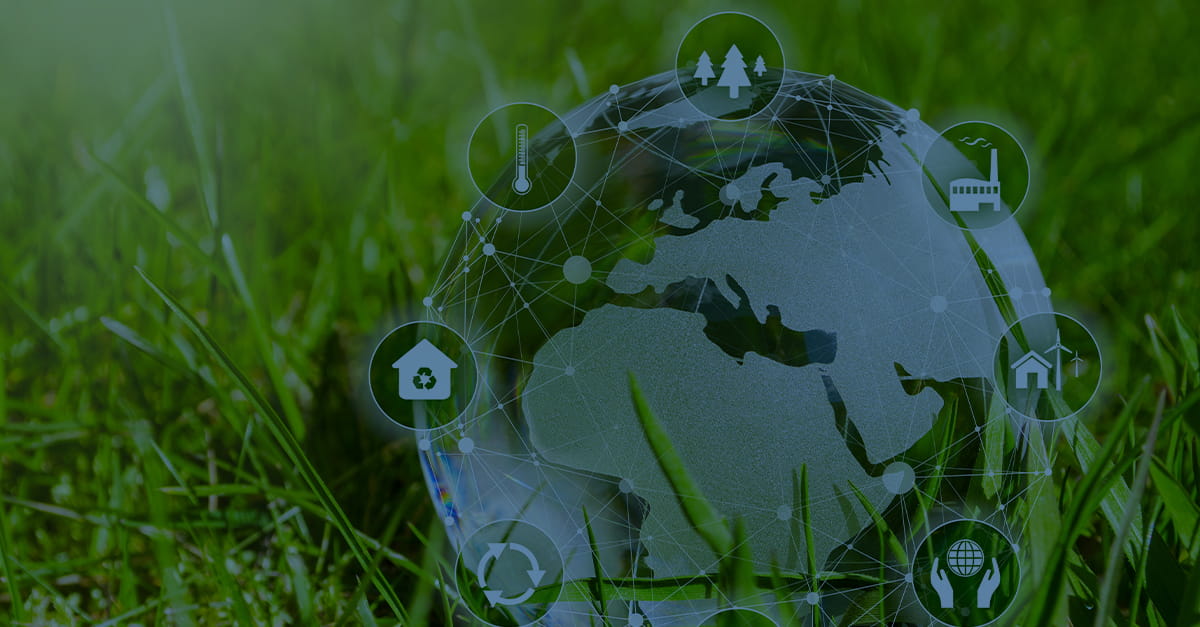 On-Demand Webinar: Elevating Your ESG Strategy

Gamechangers in ESG Awards 2023
Receive CohnReznick insights and event invitations on topics relevant to your business and role.
Subscribe
This has been prepared for information purposes and general guidance only and does not constitute legal or professional advice. You should not act upon the information contained in this publication without obtaining specific professional advice. No representation or warranty (express or implied) is made as to the accuracy or completeness of the information contained in this publication, and CohnReznick LLP, its partners, employees and agents accept no liability, and disclaim all responsibility, for the consequences of you or anyone else acting, or refraining to act, in reliance on the information contained in this publication or for any decision based on it.