New York State announces Digital Game Development Tax Credit Program

On Nov. 4, 2022, New York Governor Kathy Hochul announced a new credit focused on advancing technology, creative arts, and entertainment in the state through the New York State Digital Game Development Program (the credit). The credit will award up to $5 million a year to eligible taxpayers in the digital gaming industry across the state.
The credit is run through the Empire State Development organization and aims to grow and attract digital game development industry companies across the state by offsetting development costs associated with the creation of digital gaming productions.
According to the Empire State Development organization, taxpayers that qualify for the credit are those that meet the following criteria:
The business must be engaged in a qualified digital gaming media production

The business must have a minimum of $100,000 total production costs

The qualifying project must begin on or after January 1, 2023

Qualified production costs must be at least 75% of all production costs
For purposes of the credit, qualified production costs include digital gaming media production costs incurred and paid within New York State directly and predominantly related to the creation, production, or modification of a qualified digital gaming media production and not related to salaries and wages paid to actors and writers, according to the Empire State Development organization.
Eligible expenditures for qualified productions include:
Any costs for wages or salaries paid to individuals, other than actors or writers, directly employed in the creation of a digital gaming media production or productions

Payment for services performed in digital gaming media productions predominantly in the development, design, production, editing, and composing of digital gaming media
Applications will be required for this credit, and those accepted into the program will be eligible to receive 25% of their qualifying production costs in New York City, and 35% of their qualifying production costs outside of the New York City metropolitan commuter transportation district in credits, according to the Empire State Development organization. Initial applications must be submitted prior to the commencement of production but no more than 90 days before the start of production. Applicants for the credit will be notified by the Department of Taxation of any additional information that may be needed or whether their submission was approved. The Empire State Development organization has also provided information on application guidelines.
What does CohnReznick think?
This credit provides financial incentives to the gaming development industry, an industry that has not previously benefited from an industry specific credit before within New York State. Businesses starting up new gaming development projects on or after Jan. 1, 2023, should explore whether their project meets the criteria for this credit.
Subject matter expertise
Corey Rosenthal

JD, Principal, Practice Leader, State and Local Tax (SALT) Services

Close

Contact

Let's start a conversation about your company's strategic goals and vision for the future.

Please fill all required fields*

Please verify your information and check to see if all require fields have been filled in.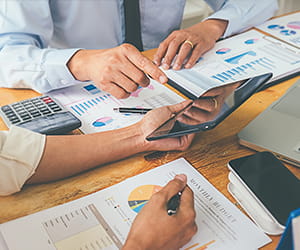 CohnReznick Tax: Alerts and Webinars
Receive CohnReznick insights and event invitations on topics relevant to your business and role.
Subscribe
Any advice contained in this communication, including attachments and enclosures, is not intended as a thorough, in-depth analysis of specific issues. Nor is it sufficient to avoid tax-related penalties. This has been prepared for information purposes and general guidance only and does not constitute legal or professional advice. You should not act upon the information contained in this publication without obtaining specific professional advice specific to, among other things, your individual facts, circumstances and jurisdiction. No representation or warranty (express or implied) is made as to the accuracy or completeness of the information contained in this publication, and CohnReznick LLP, its partners, employees and agents accept no liability, and disclaim all responsibility, for the consequences of you or anyone else acting, or refraining to act, in reliance on the information contained in this publication or for any decision based on it.