On May 7, 2022, Connecticut's governor, Ned Lamont, signed the state's budget for the two-year period ending June 30, 2023.
House Bill 5506
("bill"), which was passed by the legislature on May 3, provides budget adjustments that include several tax cuts. These tax cuts include a change to the property tax credit, an increase to the earned income tax credit, and a child tax rebate.
What does this mean?
The new bill provides for approximately $600 million in tax cuts. Several of these tax cuts are described below.
The budget provides for an increase in the personal income tax property tax credit. Starting in 2022, the credit will be increased from $200 to $300. The credit will be available to more individuals and will no longer be limited to individuals over age 65 or those who claim dependents on their federal return. Although this limitation was set to expire in tax year 2023, the newly enacted budget removes the limitation one year early.
A one-time child tax rebate will become available. The rebate will equal $250 per child for up to three children, or a maximum credit of $750. Children must be claimed as dependents on a 2021 federal income tax return. The rebate is phased out at a rate of 10% for every $1,000 over certain income thresholds ($100,000 for single filers, $160,000 for Head-of-Household, and $200,000 for joint filers). A $2,500 credit is also available for still-births for tax years beginnings on or after Jan. 1,2022.
Currently, certain taxpayers (single taxpayers with federal adjusted gross income up to $75,000, and up to $100,000 for joint filers) can deduct 56% of pension and annuity income for tax year 2022, while increasing yearly to reach 100% by tax year 2025. The bill accelerates the phase-in of the exemption by providing for a full exemption beginning in 2022.
The bill increases the Connecticut earned income tax credit that is available for certain taxpayers. Beginning in tax year 2023, the credit will be increased from 30.5% to 41.5% of the federal credit.
Additionally, the bill creates a job creation tax rebate program for tax years beginning on or after Jan. 1, 2023. The JobsCT program allows certain businesses to earn rebates for insurance premium, corporate, and pass-through entity taxes based on the number of new full-time employees (minimum 25 employees in new job positions) and their average wages. This program is available for businesses in specified industries including bioscience, technology, clean energy, digital media, insurance, finance, manufacturing, or other similar industries. The rebate is equal to 25% of state income tax paid by the new employees with additional rebates available for businesses located within opportunity zones in the state. The minimum rebate is $1,000 per employee, with a maximum of $5,000 per employee. The rebates are available for up to seven successive years.
Other tax-related items in the bill include:
An extension of the manufacturing apprenticeship tax credit to pass-through entities
Sales and use tax refunds for beer and wine manufacturers
A sales and use tax exemption for water companies
An extension of the current gas tax holiday (currently set to expire June 30, 2022) through Nov. 30, 2022
What does CohnReznick think?
The tax cuts included in this budget bill span multiple industries and tax types. Both the budget year ending June 20, 2022, and the new budget taking effect July 1, 2022, are expected to yield a surplus for the state. These savings, however, are also attributable to federal pandemic relief and high numbers of vacant positions left by state employees that have recently retired. Although Connecticut has been able to make payments from surplus funds toward long-term debt, the state still holds approximately $40 billion in long-term pension debt.
Subject matter expertise
Corey Rosenthal

JD, Principal, Practice Leader, State and Local Tax (SALT) Services

Close

Contact

Let's start a conversation about your company's strategic goals and vision for the future.

Please fill all required fields*

Please verify your information and check to see if all require fields have been filled in.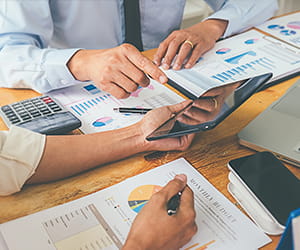 CohnReznick Tax: Alerts and Webinars
Receive CohnReznick insights and event invitations on topics relevant to your business and role.
Subscribe
Any advice contained in this communication, including attachments and enclosures, is not intended as a thorough, in-depth analysis of specific issues. Nor is it sufficient to avoid tax-related penalties. This has been prepared for information purposes and general guidance only and does not constitute legal or professional advice. You should not act upon the information contained in this publication without obtaining specific professional advice specific to, among other things, your individual facts, circumstances and jurisdiction. No representation or warranty (express or implied) is made as to the accuracy or completeness of the information contained in this publication, and CohnReznick LLP, its partners, employees and agents accept no liability, and disclaim all responsibility, for the consequences of you or anyone else acting, or refraining to act, in reliance on the information contained in this publication or for any decision based on it.