Global M&A Network recognizes CohnReznick team with three M&A Atlas Awards

NEW YORK, NY – March 14, 2023 – CohnReznick LLP, one of the leading advisory, assurance, and tax firms in the United States, today announced that Global M&A Network has recognized its Transaction Advisory team and a member of its Restructuring and Dispute Resolution team with three awards presented during the 14th Annual Americas M&A Atlas Awards celebration.
CohnReznick was named Transactions Advisory Firm of the Year
McNally Capital acquires The Smith & Oby Company was awarded Private Equity Deal of the Year – Small Markets. CohnReznick's Transaction Advisory team provided

services to support this deal.
The M&A Atlas Awards are regarded as "the world's most prestigious awards, solely honoring the best value-creating deals, outstanding firms, and legendary leaders-dealmakers from the North and South Americas corporate, investor and transactional communities" per Global M&A Network.
"2022 saw unprecedented levels of transaction activity in an increasingly competitive marketplace," notes Margaret Shanley, CohnReznick Principal and Transaction Advisory Services Practice Leader. "Our team's focus on delivering exceptional client service – through all phases of a transaction and for many different types of transactions – has been truly remarkable. Our trio of M&A Atlas Awards is a testament to their work and to the trust our clients place in the team's technical skills and abilities as advisors."
"I am especially proud of our team this year as they continued to work in a collaborative, fast-paced environment to drive value and support the growth goals of our clients. On behalf of CohnReznick, I want to thank Global M&A Network for its continued recognition of our team and our work," adds Claudine Cohen, Managing Principal, Value360 Practice.
About Global M&A Network
Global M&A Network produces high-quality 'Intelligence Forums' and the world's most prestigious M&A, Turnaround and Women branded 'Atlas Awards'. Gatherings are the place to gain strategic intelligence and solutions, build profitable relationships, and to celebrate worthy achievements.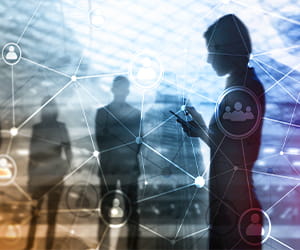 News Latest Media Commentary, Press Releases, & Industry Awards
Receive CohnReznick insights and event invitations on topics relevant to your business and role.
Subscribe