CohnReznick extends offshore capabilities; Establishes CohnReznick Philippines, Inc.

New York, NY –September 6, 2023 – CohnReznick LLP, one of the leading advisory, assurance, and tax firms in the United States, today announced that it has established a separate affiliate, CohnReznick Philippines, Inc. as part of an ongoing expansion of its offshore services and capabilities. Effective September 1, 2023, 41 team members from Makati City-based Alas Oplas & Co. become employees of CohnReznick Philippines. Alas Oplas & Co. founding partner Marycris Oplas will serve CohnReznick Philippines in an advisory capacity to assist with the transition. Together with the employees of CohnReznick Professional Services PVT Ltd. in Chennai, India, CohnReznick's offshore team now includes nearly 800 experienced professionals.
With significant industry expertise in affordable housing, consumer, hospitality, manufacturing and distribution, financial services, and not-for-profit, the CohnReznick Philippines team will also gain experience in other industries that CohnReznick serves. The CohnReznick Philippines office is located about 30 miles south of capital city Manila.
James Matzdorff, a CohnReznick LLP partner in the Braintree, MA office, has been working with the Philippines team members for about five years. He has been tapped to manage the Philippines operation and will be the primary US based contact, working to integrate the CohnReznick Philippines team and build a cohesive and collaborative work experience across U.S. and offshore working groups.
As CohnReznick adds new capabilities to help clients manage risk and improve performance, building a world-class offshore team is a major part of its client service strategy.
"As CohnReznick continues to grow, reaching and ultimately exceeding $1 billion in revenues, expanding our global capabilities is a strategic imperative to provide the technical skills, efficiencies, and service our clients demand," said Mark Hooley, CohnReznick Chief Operating Officer. "The one firm, integrated approach our U.S. and offshore teams employ enables us to be more collaborative in serving clients and providing innovative solutions. Working with a one team mindset also enhances our people experience, another key strategic initiative. We are excited to bring our new Philippines based team into our global CohnReznick community and look forward to the contributions they will make today and in the future."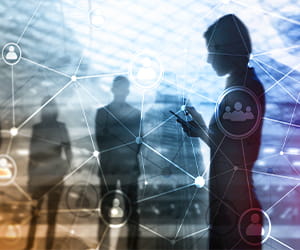 News Latest Media Commentary, Press Releases, & Industry Awards
Receive CohnReznick insights and event invitations on topics relevant to your business and role.
Subscribe