CohnReznick acquires division of SaaS company Exiger

New York, NY – October 19, 2023 – CohnReznick LLP, one of the leading advisory, assurance, and tax firms in the United States, today announced that it has acquired the Construction Monitorship and Public Sector Forensic Investigations Division from Exiger, the SaaS company revolutionizing the way corporations, government agencies and banks manage supply chains. The staff and contracts are being absorbed into CohnReznick's rapidly expanding Government Advisory practice.
While bolstering CohnReznick's robust integrity monitoring capabilities, this strategic acquisition also gives CohnReznick added government-focused expertise in internal audit, construction audit, engineering, M/W/DBE compliance program reviews and investigations, and project management. This comes at a time when the firm's public sector and public-private partnership advisory work is seeing significant growth, particularly due to the national funding of projects by the Infrastructure Investment and Jobs Act (IIJA).
CohnReznick has decades of experience providing compliance, monitoring, and oversight services that help federal, state, and local agencies protect taxpayer dollars earmarked for government-funded projects. From monitoring disaster recovery and response efforts following major hurricanes to providing compliance and oversight of major construction projects for the country's busiest airports, the firm has a long track record of success in helping to minimize fraud, waste, and abuse of government funds.
"Our government advisory clients look to our team to provide them with highest level of integrity monitoring and compliance services for major, highly regulated projects. These include large public construction, natural disaster recovery, and many other projects," said Frank Banda, Managing Partner – Government and Public Sector Advisory. "Integrating the team and resources from Exiger with the outstanding team we already have in place deepens our bench strength and broadens our capabilities during a time when many clients are seeking our assistance with infrastructure funding. We're also proud to be expanding our airport integrity monitoring work as a result of this transaction, including new work from an existing client and the addition of a major international airport on the East Coast."
Subject matter expertise
Frank Banda

CPA, CFE, PMP, Managing Partner – Government and Public Sector Advisory

Close

Contact

Let's start a conversation about your company's strategic goals and vision for the future.

Please fill all required fields*

Please verify your information and check to see if all require fields have been filled in.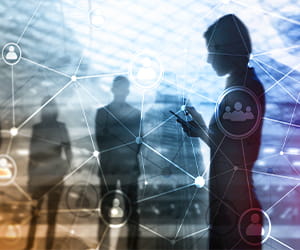 News Latest Media Commentary, Press Releases, & Industry Awards