AIRA names Danner President-Elect; recognizes Clancy as Distinguished Fellow

New York, NY – June 26, 2023 – CohnReznick LLP, one of the leading advisory, assurance, and tax firms in the United States, today announced that the Association of Insolvency and Restructuring Advisors (AIRA) has named Eric Danner, CohnReznick Partner, president-elect of the organization and inducted Kevin Clancy, Global Director, Restructuring and Dispute Resolution Practice, into its 2023 class of Distinguished Fellows.
AIRA's board, inclusive of the president-elect, is responsible for approving its annual budget, establishing committees, programs, and other activities; reviewing and approving plans and proposals submitted by any committees created by the board; and approving any material expenditures outside of the approved annual budget.
"As our economic forecast continues to fluctuate, more companies are turning to trusted advisors that can help them navigate the nuances of business insolvency and restructuring to help them move forward," said Danner. "As president-elect, I will champion the mission and professional goals of AIRA, promote its strategic objectives, and collaborate with our outstanding members across the nation to uphold the highest professional standards that are a hallmark of our industry."
AIRA's Distinguished Fellows Program honors "members and program contributors who exemplify the highest level of excellence in professional practice and whose contributions are a significant positive legacy to the profession and the association."
Commenting on his induction into the 2023 class, Clancy noted, "It is a great privilege to be recognized by my peers across the turnaround and restructuring community for my contributions to AIRA and to our profession. I congratulate the entire 2023 class of Distinguished Fellows who join me in receiving this incredible honor."
About Danner
Eric Danner provides financial consulting and economic analysis to public and privately held companies across multiple industries. He has advised crisis management situations by creating and implementing turnaround business plans and has acted in chief restructuring officer (CRO), chief financial officer (CFO), and chief operating officer (COO) roles in both out-of-court and bankruptcy contexts. He is also experienced in providing a variety of fiduciary services including wind-down leadership, litigation management, and creditor claims resolution.
About Clancy
Kevin Clancy supports clients through financial advisory and litigation support services specializing in the areas of bankruptcy, debt restructuring, and investigative and forensic accounting. He provides financial and economic analysis of insolvent and troubled companies, provides advice in turnaround and crisis situations, counsels purchasers in the acquisition of assets within the bankruptcy arena, and provides expert advice to parties in both civil and criminal litigation matters.
Subject matter expertise
Kevin Clancy

CPA, JD, CIRA, CFF, CTP, Global Director, Restructuring and Dispute Resolution Practice

Eric Danner

CPA, CIRA, CTP, Partner, Restructuring and Dispute Resolution Practice

Close

Contact

Let's start a conversation about your company's strategic goals and vision for the future.

Please fill all required fields*

Please verify your information and check to see if all require fields have been filled in.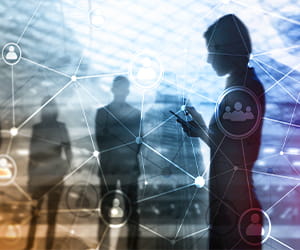 News Latest Media Commentary, Press Releases, & Industry Awards
Receive CohnReznick insights and event invitations on topics relevant to your business and role.
Subscribe