9 ways to strengthen your ERP system for remote work

One year after U.S. workers were ordered to remain at home to slow the spread of coronavirus, many organizations have been using their enterprise resource planning (ERP) systems in a remote-work ecosystem for the first time. Consider this a significant accomplishment—but don't stop considering the need to frequently update your ERP system and policies. 
Even companies with established work-from-home programs may not have updated policies that are specific to ERP systems and workers. The absence of these processes can contribute to communications breakdowns, declines in productivity, difficulties with timely reporting and financial closes, and increased cybersecurity risks, to name a few.
Getting your ERP systems up to speed in today's remote-work reality will require that you assess, update, and automate processes and technologies – and make sure that workers are adequately trained on the complexities of performing all of their tasks outside the office. 
Following are nine key tips to help enhance the functionality of your ERP solution as most of us continue to work remotely. 
1. Empower remote work and productivity
By now, most businesses have taken steps to make sure that the right remote-work technologies, processes, and training are in place and operating adequately. Many shifted to remote work virtually overnight and were rushed to implement a work-from-home program. Now's the time to revisit initial and subsequent decisions to make sure they form a cohesive, effective whole. Updated remote-work policies will be essential to help support employee productivity and continuity if internet service and other communications are disrupted. Businesses will also need to create or update remote-access workflows and test their communications networks and VPN performance. 
Workers require adequate internet access for high-bandwidth applications like videoconferencing, as well as remote maintenance of ERP systems. Most companies have established guidelines regarding equipment like laptops and smartphones, as well as securing home networks to protect sensitive information and data like vendor account numbers. These should be updated as needed based on a review of progress to date. 
To help preserve productivity, businesses should evaluate the tools and policies that enable home-based workers to effortlessly collaborate with other teams. This should include assessing how well the collaborative workflows performed within their ERP system, and the need for additional employee training on new processes and security protocols. 
Cybersecurity is another critical concern. Threat actors continue to prey on distracted employees with phishing campaigns. To defend themselves against threat actors, organizations will need to review their cybersecurity and privacy programs and train employees accordingly. It's important to make sure that the basics – strong password policies, secure file transfers, and up-to-date incident response plans – are in place and work well in a remote ecosystem. Updated cybersecurity and awareness training should continue to be offered on a frequent basis. 
2. Ensure access to ERP systems
It's critical that essential staff is able to securely access ERP systems via VPN or a web-based portal. Modern ERP systems can be managed remotely. It remains critical that configurations for remote IT support are up-to-date and tested. Cloud-based ERP solutions offer an advantage over on-premise systems because they are designed to be remotely managed; they also offer immediate scalability and flexibility for future fluctuations in business needs. 
3. Automate manual business practices
Inside and outside of the ERP, organizations will need to continue to automate manual business processes and workflows to make a remote-work environment operationally efficient. They should, for example, consider automation of approval workflows like ordering and processing of invoices. Similarly, the practice of using manual spreadsheets for reporting and forecasting will need to be replaced with an automated and centralized system. Organizations with warehousing operations may consider automating tasks like picking, packing, and shipping to help stabilize business activities during times of crisis.
4. Anticipate changes in accounting and financial filings
While the 2020 tax filing deadline has been extended to May 17, the economic impact of COVID-19 and the CARES Act is sure to result in new accounting rules and considerations. These may include accounting for PPP loans, inventory, revenue recognition, taxes, and more. Consequently, ERP specialists will very likely need to expose new or unusual line items on balance sheets and financial filings. They should also be prepared to track and report COVID-19 costs, create new ledgers and projects, and possibly redesign their chart of accounts. In some cases, businesses that are working together on virus-related capital projects – automakers and health-device manufacturers, for instance, are jointly producing protective gear and ventilators – may need to configure new reporting processes and accounting rules.
5. Digitize AP processing
Organizations that have automated their accounts payable (AP) functions are likely to have already experienced the benefits of automated processing of invoices, transmitting electronic payments, and depositing receivables. Many are extending ACH payments to employees, contractors, vendors, and "gig" workers because printing and presenting paper checks is challenging. Doing so will require that businesses develop contingency plans and implement processes and technologies to make electronic ACH payments. If not yet in place, businesses should implement a governance process to streamline the electronic payment process and integrate security controls to help safeguard transmission of sensitive data to workers' personal devices and home networks. These updates should be documented and communicated to finance employees. 
6. Enable AR processes 
In national emergencies, it may be difficult to contact entities that have not paid their invoices. To help stabilize cash flow, accounts receivable (AR) modules can be added to ERP systems to help organizations electronically send out dunning notices, determine optimal payment terms, and track payments. Businesses may want to reconsider how they handle AR. The traditional approach of following strict rules regarding late payments, dunning letters, defaults, and write-offs may not be as effective as a more empathetic strategy. On the other hand, focusing on enhanced communications with customers, offering incentives for early payments, allowing payment holds, and discounting may produce better AR results. Businesses should investigate what has and has not worked over the past year as they updated AR processes. 
7. Take advantage of reporting and dashboards
Many employees are still both dispersed and virtual, and that can interrupt reporting and data analytics processes and workflows. Dashboards and collaborative workflows in ERP solutions can help businesses manage remote reporting and quarterly filings. They can also be customized to help teams manage unexpected costs, new ledger items, and financial closes.
8. Streamline virtual financial closes
Unfamiliar processes, technical hurdles, and disconnected systems can add time and complexity to financial closes, which have been performed virtually during the pandemic. A lack of effective collaborative workflows and remote capabilities will further slow the process. Most ERP packages have tools such as a task list or a watch list that can help remotely manage and consolidate close activities. ERP dashboards, too, can be used to identify close tasks and create task flows. Alternately, third-party add-on software can also be deployed to automate and manage the close.
9. Prepare for virtual training
Virtual training of both current staff and new hires is typically more challenging and less effective compared with on-site learning. The good news is that, by now, workers most likely have much more experience with digital communications. Most ERP solutions have a video-recording tool, as well as content development, deployment, and maintenance platforms, that can help create and distribute training content and videos. It seems likely that some of today's ERP specialists will have separated from companies once the pandemic is suppressed. Businesses should prepare for this uncertainty by updating their ERP training programs for new hires and making sure that effective remote training is an available, effective option once the pandemic has been contained.
TOWARD A MORE RESILIENT RESPONSE   
Depending on your specific business needs and existing processes and IT infrastructure, the right combination of these nine recommendations can help improve the productivity of what has become a permanent remote workforce. Your organization will be better positioned to flexibly manage the operational impacts of future crises, automate processes and increase efficiencies, and instill a culture of preparedness. These steps will also help businesses improve resilience during this ongoing global emergency and prepare for a future in which today's operating anomalies become tomorrow's norms. 
Contact
Paul Ricci, CPA, Partner, Technology+ National Leader
732.266.6433
Chris D'Arduini, Senior Manager, Technology & Data
312.854.1223
Jeremy Bradford, Senior Manager, Technology & Data
646.762.3031
Subject matter expertise
Paul Ricci

CPA, Partner, Technology+

Close

Contact

Let's start a conversation about your company's strategic goals and vision for the future.

Please fill all required fields*

Please verify your information and check to see if all require fields have been filled in.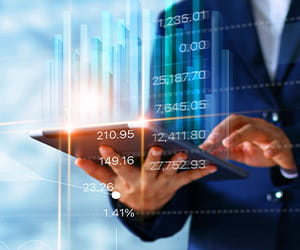 On-Demand Webinar: How Your ERP Platform Can Boost Your Competitiveness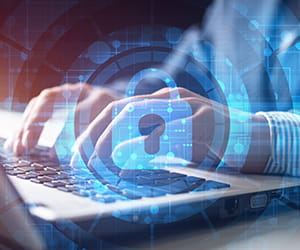 On-Demand Webinar: You Transitioned to a Remote-Work Environment. Have Your Cyber & Privacy Policies & Practices Moved With You?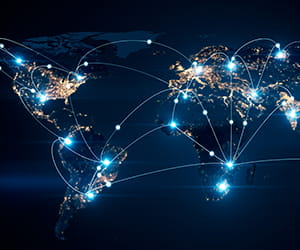 Coronavirus Resource Center
Enterprise Resource Planning (ERP) Tech Tips
Receive CohnReznick insights and event invitations on topics relevant to your business and role.
Subscribe
This has been prepared for information purposes and general guidance only and does not constitute legal or professional advice. You should not act upon the information contained in this publication without obtaining specific professional advice. No representation or warranty (express or implied) is made as to the accuracy or completeness of the information contained in this publication, and CohnReznick LLP, its partners, employees and agents accept no liability, and disclaim all responsibility, for the consequences of you or anyone else acting, or refraining to act, in reliance on the information contained in this publication or for any decision based on it.