In the January 23, 2019 installment of the CohnReznick National Tax Webinar Series, members of our National Tax Practice reviewed fundamental tax law changes affecting partnerships started in 2018, including limitations on the deductibility of business interest expense under section 163(j), new procedures governing partnership audits and amended returns, the 20-percent deduction for qualified business income under section 199A, and qualified opportunity zone funds.
Below are a few of the questions asked by attendees of the webinar, with answers provided by our CohnReznick subject matter expert: David Patch, Director.
Q. Where is the 199A deduction amount reported on the partnership return and Schedule K-1?
A. The section 199A deduction is available to individuals and certain trusts, not to partnerships. Thus, the deduction itself is not reported on the partnership return but is computed and reported by eligible partners. However, the partnership must report to each partner any items affecting the computation, including each partner's share of qualified business income, W-2 wages, and unadjusted basis immediately after acquisition (UBIA). These items are reported on Schedule K-1, line 20 "Other Information" using various codes specified in the form instructions.
Q. Can we notify the partners of the opt-out election on the K-1?
A. The form and manner by which partners are notified of an opt-out election is specifically left to the discretion of the partnership. However, for the election to be valid, each partner must be notified within 30 days of the partnership making the election. If the 30-day requirement is met, it is conceivable that the partners could be notified by way of information included on or with their schedule K-1s.
Q. The opportunity zone initial gain is deferred, not abated after 10 years. Is that correct?
A. A taxpayer may defer recognition of capital gain by investing cash in an amount equal to the gain in a qualified opportunity zone fund. If the investment is held for at least five years, 10% of the deferred gain is effectively eliminated, and if the investment is held for at least seven years, an additional 5% of the gain is eliminated. However, the taxpayer must recognize any remaining deferred gain no later than Dec. 31, 2026. The exclusion of gain for an investment held for at least 10 years does not relate to the gain that was initially deferred but only to subsequent gain on the investment itself.
Q. If a related entity pays the W-2 wages and the partnership reimburses the related entity for those employees, are those W-2 wages still applicable to the partnership?
A. Section 199A regulations provide that in determining W-2 wages, an individual or relevant pass-through entity ("RPE") may consider any W-2 wages paid by another person and reported by the other person on Forms W-2 with the other person shown as the employer if the W-2 wages were paid to common law employees or officers of the individual or RPE for employment by the individual or RPE. Thus, the partnership in your example would be able to consider the W-2 wages paid by the related entity only if the wages were paid to a common-law employee of the partnership. That is a factual question and depends on several factors beyond the scope of this presentation. ** As an alternative, it may be possible to aggregate the partnership with the related entity and treat them as a single business if the requirements for aggregation are met.
Q. When does the partnership representative need to be determined?
A. A partnership representative must be designated each year in the space provided on the Form 1065 filed with the IRS.
Q. Can the real property trade or business election be made on a taxpayer-by-taxpayer basis?
A. The real property trade or business election is made with respect to each eligible trade or business. Therefore, the election is made on a trade-or-business by trade-or-business basis, and not on a taxpayer-by-taxpayer basis or an entity-by-entity basis. 
Q. Does the use of a third-party management company count as services for the 250-hour rule in the rental real estate trade or business safe harbor?
A. The safe harbor requires that 250 or more hours of rental services are performed per year with respect to the rental enterprise for taxable years beginning before Jan. 1, 2023. The rental services may be performed by owners, or by employees, agents, or independent contractors of the owners.
Q. What type of business qualifies as a real property trade or business? Does it have to own the real property?
A. Any trade or business described in section 469(c)(7)(C) is a real property trade or business for purposes of electing out of the section 163(j) interest expense limitation. That includes any real property development, redevelopment, construction, reconstruction, acquisition, conversion, rental, operation, management, leasing, or brokerage trade or business. There is no requirement that the business own real property to qualify for the election.
Q. Can an individual defer Section 1231 gain by investing it in an opportunity zone fund?
A. Proposed regulations provide that gain is eligible for deferral under Section 1400Z-2(a), if the gain:
Is treated as a capital gain for federal income tax purposes;
Would be recognized for federal income tax purposes before Jan. 1, 2027, if Section 1400Z-2(a)(1) did not apply to defer recognition of the gain; and
Does not arise from a sale or exchange with a person that is related to the taxpayer. 
Therefore, a Section 1231 gain can generally be deferred if it would be treated as capital gain by the taxpayer and would be recognized before 2027 if not deferred under these rules.
Q. What kind of consulting business is a specified service trade or business?
A. For purposes of Section 199A, "services performed in the field of consulting" means the provision of professional advice and counsel to clients to assist the client in achieving goals and solving problems. Consulting includes providing advice and counsel regarding advocacy with the intention of influencing decisions made by a government or governmental agency and all attempts to influence legislators and other government officials on behalf of a client by lobbyists and other similar professionals performing services in their capacity as such.
The performance of services in the field of consulting does not include the performance of services other than advice and counsel, such as sales (or economically similar services) or the provision of training and educational courses. For purposes of the preceding sentence, the determination of whether a person's services are sales or economically similar services will be based on all the facts and circumstances of that person's business. Such facts and circumstances include, for example, the way the taxpayer is compensated for the services provided. Performance of services in the field of consulting does not include the performance of consulting services embedded in, or ancillary to, the sale of goods or performance of services on behalf of a trade or business that is otherwise not an SSTB (such as typical services provided by a building contractor) if there is no separate payment for the consulting services. Services within the fields of architecture and engineering are not treated as consulting services.
Subject matter expertise
Close

Contact

Let's start a conversation about your company's strategic goals and vision for the future.

Please fill all required fields*

Please verify your information and check to see if all require fields have been filled in.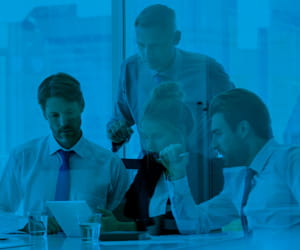 On-Demand Webinar: New Concerns in Partnership Taxation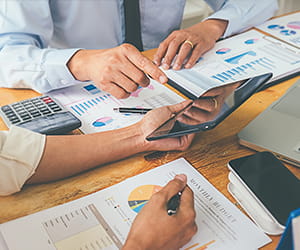 CohnReznick's National Tax Webinar Series
Growth Begins with New Ideas: Attend our virtual events, webinars, and discussion forums.
Any advice contained in this communication, including attachments and enclosures, is not intended as a thorough, in-depth analysis of specific issues. Nor is it sufficient to avoid tax-related penalties. This has been prepared for information purposes and general guidance only and does not constitute legal or professional advice. You should not act upon the information contained in this publication without obtaining specific professional advice specific to, among other things, your individual facts, circumstances and jurisdiction. No representation or warranty (express or implied) is made as to the accuracy or completeness of the information contained in this publication, and CohnReznick LLP, its partners, employees and agents accept no liability, and disclaim all responsibility, for the consequences of you or anyone else acting, or refraining to act, in reliance on the information contained in this publication or for any decision based on it.
Receive CohnReznick insights and event invitations on topics relevant to your business and role.
Subscribe