As a client, you benefit from our best ideas when CohnReznick maintains an inclusive, multi-dimensional firm culture. Our diverse viewpoints will help to drive growth, innovation, and value for your company. As an employee, the unique beliefs, backgrounds, ways of thinking, talents, and capabilities that make you who you are will be recognized and leveraged as strengths.
Leverage the strength of diversity
The CohnReznick Diversity & Inclusion Mission
We take inspiration from educator, author, and business leader Stephen Covey's idea that "strength lies in differences, not similarities." With that in mind, we've established a mission statement that reads:
Our mission is to promote and embrace diversity and inclusion through education, programs, thought leadership, and a culture that leverages our individual unique qualities to drive growth, innovation, and value for our people, our clients, our Firm, our profession, and our communities.
"Inclusion is not a program. It is a way that we treat others and the way they treat us. Inclusion is the opportunity to learn together and from one another." – Lisa Friedman
Every day, CohnReznick works to manifest these ideas throughout our firm.
CEO Action for Diversity & Inclusion™
CohnReznick CEO David Kessler is proud to join more than 1,000 CEOs nationwide in signing the CEO Action for Diversity & Inclusion™ – the largest CEO-driven business commitment to advancing diversity and inclusion in the workplace.

By joining with other likeminded businesses, CohnReznick is committed to four actions to catalyze further engagement and progress around diversity and inclusion:
1. Cultivating a workplace that supports open dialogue on complex, and sometimes difficult, conversations about diversity and inclusion.
2. Implementing and expanding unconscious bias education.
3. Sharing our best practices—and challenges.
4. Creating and sharing strategic diversity and inclusion plans
LEADERSHIP THROUGH THE D&I NATIONAL COUNCIL
The CohnReznick D&I National Council helps turn our values into action. The Council is responsible for developing and implementing a national plan that advances D&I across all areas of the Firm including talent development, supplier relationships, leadership initiatives, and accountability at the corporate and local office level.
PROFESSIONAL DEVELOPMENT FOR WOMEN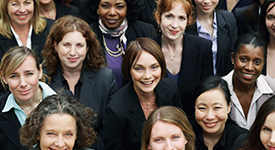 Executive Women's Forum
CohnReznick's Executive Women's Forum (EWF) provides a platform for women — whether they are business executives, clients, referral sources, industry association members, or community leaders — to connect, share meaningful experiences, and build mutually beneficial relationships through a range of local events and industry-related activities.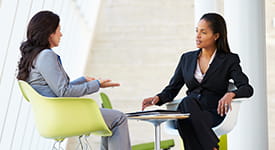 WomenCAN
Women hold a majority of professional roles in accounting. WomenCAN: A Collaborative Advocacy Network for Women provides CohnReznick women with access to mentors, roundtable discussions with firm partners, leadership development courses, and other professional growth opportunities to help them advance in their careers.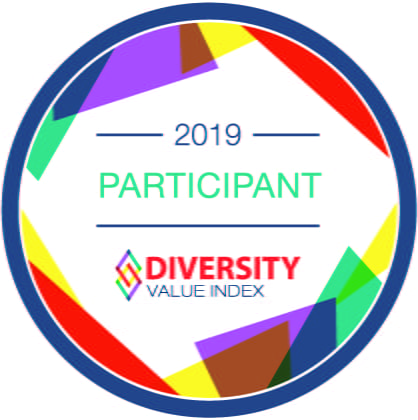 CohnReznick recognized as a Vanguard firm by Human Capital Media Advisory Group on the Diversity Value Index.
Cultural programs and events in local offices
CohnReznick teams across the country have created events to acknowledge the diversity of our employees. As a recent example, our Bethesda, Maryland office hosted International Day, which celebrated the culture, music, traditions, and languages of geographic regions around the globe where our employees have their roots.