Creating opportunities for our communities is not just a goal for CohnReznick. It's a core component of our mission statement. Whether it's conducting charitable giving programs in our neighborhoods or supporting national charities in fulfilling their missions, CohnReznick is active. What do you care about? Let's make a difference.
CohnReznick CARES
Charitable involvement is part of our culture. All employees from every level in our firm participate in initiatives through CohnReznick CARES — our platform dedicated to Community, Advocacy, Responsibility, Education, and Service. The scale of our efforts is such that all activities fall under the stewardship of CohnReznick's National CohnReznick CARES Committee which ensures that our undertakings are successful.
Local activities supporting diverse organizations
American Cancer Society
American Heart Association
Breast Cancer Awareness
City Harvest
Community Food Bank
Crisis Assistance Ministries
Habitat for Humanity
Junior Achievement
Juvenile Diabetes Research Foundation
Muscular Dystrophy Association
Newark Holiday Fund
No Kid Hungry
Partners for Parks
Police Athletic League
Red Nose Day
Employee empowerment: Pay It Forward
Pay It Forward is one of our most popular charitable efforts, and is inspired by the movie about a boy who does good deeds and asks that recipients "pay it forward" by doing good for others. CohnReznick gives employees a little extra in their paychecks once a year with the hope that each person will donate to causes that are making a difference in our communities. Since 2007, employees have "paid it forward" to 100+ causes, organizations, and individuals.
In recognition of its importance to our community service efforts, in 2017, the timing of the Pay It Forward program was moved from December to October 10th to coincide with CohnReznick Day – the day we set aside each year to celebrate our people, our clients, and our communities.
See how we Pay It Forward #CRPayItForward.
Corporate-level support through the CohnReznick Foundation
At the national level, CohnReznick hosts golf tournaments, bowl-a-thons, and other fundraising events through the CohnReznick Foundation. Established in 2000, the CohnReznick Foundation primarily supports children and youth-related charities as well as other organizations that have special meaning to our local offices. Major beneficiaries include: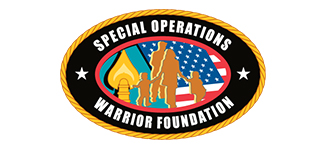 SPECIAL OPERATIONS WARRIOR FOUNDATION
Giving college scholarships, financial aid and educational counseling to the children of Special Operations personnel killed in the line of duty, and immediate financial assistance to those severely wounded.

MAKE A WISH FOUNDATION
Granting the wishes of children with life-threatening medical conditions. CohnReznick is the foundation's leading corporate donor in New Jersey.

JOE TORRE SAFE AT HOME FOUNDATION
Providing skills to thousands of middle- and high-school students in abusive family environments, enabling them to recognize abuse, overcome fear and get help.