New York Grants Six Month Extension to File Form CHAR500
Synopsis
New York State is granting an automatic 180-day extension to filers of the Annual Financial Report CHAR500.
Issue
Effective immediately, the New York State Charities Bureau has eliminated the formal written request process for an extension for filing the annual Form CHAR500. Registered charitable organizations may now file their Form CHAR500 (NYS Annual Filing for Charitable Organizations) along with all required attachments and fees within 180 days of the statutory deadline. The official notice can be found here.
New automatic extended due dates based on the registration type are provided below.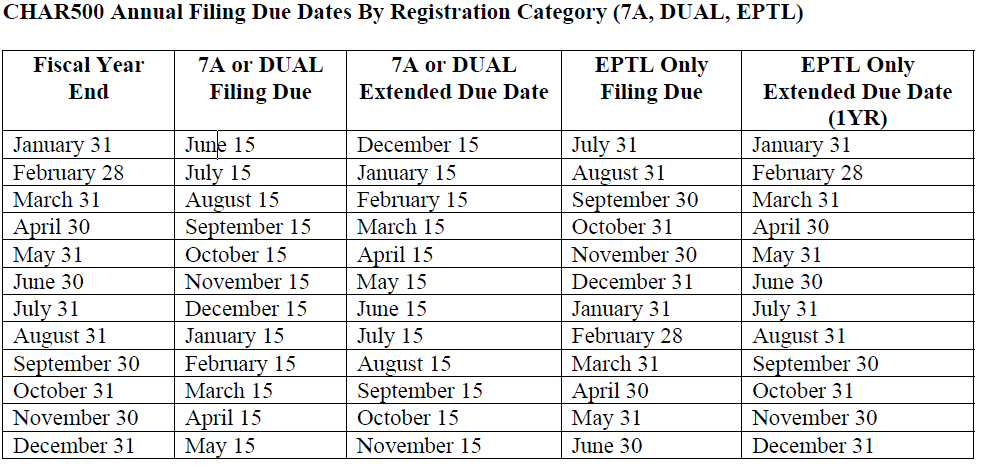 Charitable organizations filing for an extension of time to file with the Internal Revenue Service are required to keep those documents for a minimum of three years and make them available to the Charities Bureau upon request.
What Does CohnReznick Think?
The automatic extended filing deadline will benefit charitable organizations and reduce paperwork. However, certain state and city agencies have not updated their procedures in response to this change. Therefore, organizations may still receive notices from certain agencies requesting copies of the filed extension. The federal extension and a copy of the official notice should be provided. Once the other state and city agencies update their procedures, another alert will be issued.
Contact
For more information, please contact Thomas Lanning, a CohnReznick partner and member of the Firm's Not-For-Profit and Education Industry Practice, at thomas.lanning@cohnreznick.com or 646-834-4108 or Magdalena Czerniawski, a senior manager in the Not-for-Profit and Education Industry Practice, at magdalena.czerniawski@cohnreznick.com or 646-254-7419.

Any advice contained in this communication, including attachments and enclosures, is not intended as a thorough, in-depth analysis of specific issues. Nor is it sufficient to avoid tax-related penalties. This has been prepared for information purposes and general guidance only and does not constitute professional advice. You should not act upon the information contained in this publication without obtaining specific professional advice. No representation or warranty (express or implied) is made as to the accuracy or completeness of the information contained in this publication, and CohnReznick LLP, its members, employees and agents accept no liability, and disclaim all responsibility, for the consequences of you or anyone else acting, or refraining to act, in reliance on the information contained in this publication or for any decision based on it.