Women in manufacturing: A video series

Manufacturing Day 2021 may have occurred on October 1st, but CohnReznick is extending the celebration all month long by hosting a video series highlighting women in manufacturing.
Hosted by Henrietta Fuchs, CohnReznick partner and co-leader of our Manufacturing & Distribution practice, this series provides interesting insights on how female industry executives got into manufacturing, how the industry makes an impact on people's lives to include sustainable manufacturing, how these key industry executives celebrate Manufacturing Day, and much more.
For Anne Evans, founder and CEO of Universal Strategies Limited, sustainability and supply chain management have been at the forefront of her career including environmental solutions, government procurement, waste recovery, and sustainable manufacturing. And the opportunities for women in this space are limitless, she said during the interview. Ultimately, Evans said, this is all about innovation.
"People who are looking at innovation are actually going to be the cutting edge of the next generation of sustainability," Evans said. "Wherever you look there's an opportunity to be more sustainable."
"Everything that you touch is a bit of a little engineering miracle," Cathy Ma, director of user acquisition at Thomas, said to Henrietta Fuchs, CPA, partner and co-leader of the Manufacturing and Distribution Industry practice at CohnReznick LLP. Whatever that "thing" may be, teams of designers and engineers made it.
For women looking to get into the manufacturing industry, Ma advises figuring out your strengths. And she doesn't mean in terms of what people expect you to be, but rather, strengths that align to your true self. Figure out what that is and invest in that, she said.
And the next time you come across something that is a little engineering miracle, find out who made it and pursue that opportunity.
The current manufacturing industry environment is compelling people to "embrace change, be open minded, curious, and rethink everything," Carrie DiLauro, director of operations at Hamilton Robinson Capital Partners , told Henrietta Fuchs, CPA, partner and co-leader of the Manufacturing and Distribution Industry practice at CohnReznick LLP. "I think women are in a unique position to do that," she added.
In her conversation with Fuchs, DiLauro offered some advice for women looking to be successful in the manufacturing and distribution space including:
Leverage data
Do away with the old command and control approach
Seek out and form partnerships
Choose paths that offer multiple advantages
There is no shortage of challenges and special projects in the manufacturing industry; and women should speak up and pursue these opportunities, Jill Mayer, CEO of Bead Industries and president of ManufatureCT, told Henrietta Fuchs, CPA, partner and co-leader of the Manufacturing and Distribution Industry practice at CohnReznick LLP.
Mayer and Fuchs also discussed how women are now more involved in the warehouse and operational side of manufacturing, not just the administrative side.
Mayer encourages women to get more involved in the manufacturing community, network, and surround themselves with other women in the industry.
While progress has been made in the manufacturing industry, there are still not many women-owned businesses. Although women are still currently the minority, there are many who are leading by example, Jackie Garofano, chief technology officer at Connecticut Center for Advanced Technology, told Jeff Rossi, CPA, CFE, managing partner and Manufacturing and Distribution Industry co-leader at CohnReznick.
Garofano encourages women to seek out mentors within the industry and grow their networks. As an added tip she also divulged that the current state of the industry, and the continued direction, is green, lean, and clean.
Mentors and sponsors can be a great proponent for success. Rachel Muli, vice president of Internal Audit at Stanley Black & Decker, discussed her own experience with finding mentors and sponsors in the manufacturing industry and how it has help her be successful with Henrietta Fuchs, CPA, partner and co-leader of the Manufacturing and Distribution Industry practice at CohnReznick LLP.
Not only does Muli mentor other women, and individuals, but she also still has a variety of mentors at all different levels that continue to help her. Muli added that one of her sponsors – she explained a sponsor is a personal advocate – encouraged her to not hold herself back and assured her that if something doesn't work out, then she can always try something else. "A sponsor is very important to have," Muli told Fuchs.
Muli also encourages women to not hold themselves back. "Don't hold yourself back from trying new things because you're scared or you think that it might not work," she said. "You have to put yourself out there." Watch the video to learn more.
Subject matter expertise
Henrietta Fuchs

CPA, Partner, Manufacturing and Distribution Industry – Co-Leader

Close

Contact

Let's start a conversation about your company's strategic goals and vision for the future.

Please fill all required fields*

Please verify your information and check to see if all require fields have been filled in.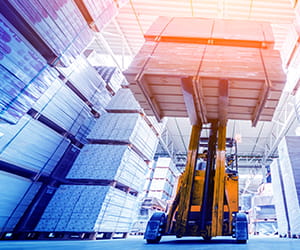 Manufacturing & Distribution M&A Quarterly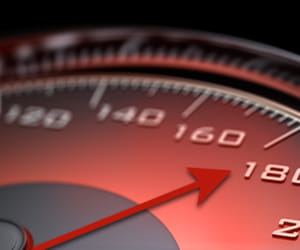 The C-Suite Dashboard Keep Your Business Moving Forward
Inside Infrastructure: U.S. Infrastructure Plan Resource Center
Receive CohnReznick insights and event invitations on topics relevant to your business and role.
Subscribe
This has been prepared for information purposes and general guidance only and does not constitute legal or professional advice. You should not act upon the information contained in this publication without obtaining specific professional advice. No representation or warranty (express or implied) is made as to the accuracy or completeness of the information contained in this publication, and CohnReznick LLP, its partners, employees and agents accept no liability, and disclaim all responsibility, for the consequences of you or anyone else acting, or refraining to act, in reliance on the information contained in this publication or for any decision based on it.