FINANCIAL SPONSORS: What to consider for healthcare valuations post-COVID-19

It is understood that the financial impacts of the COVID-19 pandemic will have an enduring bearing on the healthcare industry. The combination of actions taken to expand clinical capabilities and adjust to social distancing requirements placed a financial strain on healthcare organizations. This was not isolated strictly to hospitals, but across all types of healthcare organizations.  Private equity mainstays, including but not limited to physician practices, freestanding clinics, ambulatory surgery centers' (ASCs') ancillary diagnostic services, and long-term and post-acute providers, have been hit especially hard.
Organizations moved swiftly to meet the clinical demands brought on by COVID-19. For many, these demands required temporarily eliminating elective and non-emergent services, leveraging technology to expand the reach of providers to those quarantined at home, sourcing from unconventional resources for needed supplies, and adjusting workflows, priorities, and access for a remote support services workforce. Thus, organizations are experiencing, and may continue to experience, cash flow issues that stem from the myriad changes that are interdependent within the healthcare revenue cycle. 
When the public health emergency (PHE) comes to an end, it won't necessarily be "business as usual" for healthcare organizations. The resulting conditions will compel many organizations to liquidate or seek external financing opportunities. Investment opportunities will increase, resulting in an expansion in deal activity from strategic and financial buyers. As private equity firms look to continue to invest in healthcare, it will be of utmost importance to understand how the COVID-19 PHE should be reflected in valuation from both the sell side and buy side. Sellers need to demonstrate the viability of their business and cash flow requirements, while buyers should be cautious of the risk and uncertainty of the valuation analyses.
There remain so many unanswered questions around the short-, medium-, and longer-term impact. Aside from valuation and EBITDA multiples, what are the cash flow implications? Will payer mix change if more people remain unemployed for longer periods? How will COVID-19 be treated for modeling purposes? How long will it take to ramp up operations once the country reopens?  
COVID-19 considerations in traditional valuation methods
Traditional healthcare valuation methods may not fully assess if the organization has sound revenue cycle processes, which will significantly impact valuation if they are inadequate. A more comprehensive approach may uncover opportunities to improve upon the identification, capture, and reimbursement of items, services, and procedures rendered.
With the COVID-19 pandemic, there is no argument that clinical operations and resources were and are strained. Also, the revenue cycle has been impacted greatly. As the pandemic has evolved, many changes to the type, mode of delivery, coding, documentation, and billing of services have occurred expeditiously. These swift actions have placed the organizations at great financial and compliance risk. The risks must be considered in future valuations to fully understand current performance to historical benchmarks, the short- and long-term future including scope of service, mode of delivery, and payer compliance, and the organization's susceptibility to future disruptions. 
Considerations for both sides
Sell side
On the sell side, organizations should begin to identify key performance indicators (KPIs) that may aid in proving out when and how they were impacted by the pandemic. The organization should be able to specifically identify which service lines, facilities, locations, and patient and payer mix were impacted. The timeline and quantification of the impact will be essential to understanding the organization's current position and outlook. 
Buy side
On the buy side, investors should anticipate that analyses utilizing historical benchmarks may not provide accurate valuation of current state or the outlook. For example, in current state, accounts receivable valuation will likely be skewed due to the following:
Cancellation of non-emergent services, including elective surgeries
Changes in defining and applying contractual allowances
Decreased outpatient volume
Changes in payer mix 
Delays in charge capture, documentation, and coding
Delays in insurance and patient balance payments
Delays in provider credentialing for changes in scope, location, and/or privilege
Increase in claim and billing edits
Increase in uncompensated care
Receipt/use of loans, grants, and other funding
Revenue integrity
To preempt any issues that may arise on the buy side, a seller may consider a sell-side due diligence review to examine its internal functions and controls.  Not only will this demonstrate the seller's commitment to compliance in the identification of changes in regulations, but any related issues will be identified upfront. During due diligence, a detailed review of revenue cycle processes, performance, and compliance governance may uncover practices, such as overbilling, that could lessen the value of the transaction due to the associated risk, potential for civil and monetary penalties, and recalculation of appropriate revenue.
We expect a heightened level of due diligence and scrutiny by buyers, given the importance of the revenue cycle. Checking this box will go a long way to providing comfort to buyers. Should a buyer identify revenue or compliance issues, the buyer may compel the seller to voluntarily disclose the issue, reduce purchase price, and escrow additional funds for potential penalties. 
The outlook for healthcare, after COVID-19
The nearer-term outlook for healthcare provider organizations is not fully known. Professional industry organizations and industry subject matter professionals anticipate that many of the waivers issued by the Centers for Medicare and Medicaid Services (CMS) will remain after the PHE is lifted, such as the expansion of telehealth services and restrictions on balance or "surprise billing." 
However, healthcare services are a necessity, and the market will recover. Further, the focus on quality with lessening costs will remain as the healthcare industry continues its shift from volume to value. Consolidation of healthcare services to improve upon the patient continuum of care, leverage centralized support services, gain cost savings with group purchasing, shift patient volumes to less costly care sites, and leverage technology to promote interoperability is not going away.
Contact
Claudine Cohen, Principal, Transactional Advisory Services Northeast Market Leader
646.625.5717
Caroline Znaniec, Managing Director, Strategy, Technology, and Transformation, Healthcare Advisory
410.783.6230
Subject matter expertise
Claudine Cohen

Managing Principal, Value360 Practice

Close

Contact

Let's start a conversation about your company's strategic goals and vision for the future.

Please fill all required fields*

Please verify your information and check to see if all require fields have been filled in.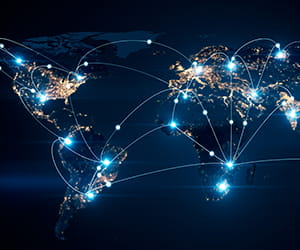 Coronavirus Resource Center
Receive CohnReznick insights and event invitations on topics relevant to your business and role.
Subscribe
This has been prepared for information purposes and general guidance only and does not constitute legal or professional advice. You should not act upon the information contained in this publication without obtaining specific professional advice. No representation or warranty (express or implied) is made as to the accuracy or completeness of the information contained in this publication, and CohnReznick LLP, its partners, employees and agents accept no liability, and disclaim all responsibility, for the consequences of you or anyone else acting, or refraining to act, in reliance on the information contained in this publication or for any decision based on it.