TECHNOLOGY: What leaders of technology companies need to be thinking about today (especially amid COVID-19 disruption)

This content originally appeared on TechCrunch.com. It was sponsored by CohnReznick and created by TechCrunch Brand Studio.
Professionals from CohnReznick talked to TechCrunch about considerations to keep in mind while leading and expanding your tech businesses in the year ahead.
It's quite a time to be leading and expanding a tech company. In just the past 30 days, our personal and professional lives have changed dramatically. Everywhere we turn we see the impact of COVID-19, not just on us personally but also on our businesses, customers, and the general market. As a leader of a technology company, how you deal with adversity and crisis today will define your company post-crisis. Now is time to look ahead, beyond the uncertainty, and to start positioning your company as one that can make hard decisions and find new opportunities.
To decide where to start, we sat down with professionals at one of the largest public accounting, business, and tax advisory firms in the country to recap four areas of focus for tech companies right now.
Triage and mitigation
Everything is different, and much is still unknown. Before moving forward, business leaders should first re-forecast their goals for this fiscal year. Consider new budgets, especially ones that are dynamic enough to adapt to an ever-changing business environment.
CohnReznick Technology Industry Leader and Partner Asael Meir advises that you ask yourself the following questions:
1. What is my company's cash position, and how well-suited are we to withstand decreases in revenue and productivity?
2. What discussions can I have with my investors and bank to make sure I have financial support if needed?
3. Have I set up effective communications with my employees, am I being transparent and building trust?
4. Where can I reduce costs without crippling my business after the crisis subsides?
5. Am I in touch with all my advisors?
Most tech companies have experienced a radical shift into a 100% remote workforce. Be sure to evaluate your budget through this lens, and plan for new communication channels, business delays, and everyday stressors that could affect your bottom line.
Mapping out what challenges your business is facing today will help you and your company be better prepared for the unknown tomorrow.
Understanding the tax relief programs and how they impact your company
As the pandemic continues to impact the economy in such a dramatic fashion, technology companies will be potentially eligible for tax relief. This relief includes potential eligibility for payroll tax credits, deferment of income tax payments, and certain state/local taxes, as well as tax-saving opportunities made available to both individuals and businesses. Technology Tax Partner Shaune Scutellaro explains, "Getting proper regulatory guidance is more important than ever. Many businesses have specific needs and fit certain requirements. Understanding what your options are in this uncertain time is paramount."
In this vein, technology companies are especially encouraged to understand the expansion of the Family and Medical Leave Act of 1993 (FMLA) and the Paycheck Protection Program in the newly signed Coronavirus Aid, Relief, and Economic Security (CARES) Act.
Of course, that's just where we're at today. You can anticipate further revisions to the tax code and possible aid in the months ahead. "The tax changes we are seeing now are not over yet," explains Scutellaro.
Join our upcoming webinar focused on how these tax changes can and will impact your business.
Cybersecurity: Thwarting a growing threat
Undoubtedly, security is at the top of mind for any leader of a budding tech firm. Expect the insecurity about security to continue, and possibly expand due to COVID-19.
As you assess your own security systems, take note of new threats that could emerge with a 100% remote workforce. Insecure video conference calls and home Wi-Fi networks are ripe for bad actors. To combat this, companies with a 100% remote workforce should consider employing more multifactor authentication processes.
Generally speaking, professionals at CohnReznick's cybersecurity practice recommend proactivity. They explain, "Tech companies will have to embrace for and make technological advancements in their own solutions or implement solutions in their environment that will help keep their businesses secure."
The "public" face has changed in society as well. Already, software as a service (SaaS) providers and cloud-based companies have been investing more and more in predictive and behavioral detection, driven by artificial intelligence (AI) and machine learning (ML). This will make consumers less and less anonymous, making the threat to privacy more and more dire for other tech consumers.
Mergers and acquisitions and strategic partnerships
There were about $3.8 trillion worth of merger and acquisition deals in 2019 – a slight 4% slump from the year before, but that's still a lot of deals.
Professionals at CohnReznick say 2020 is an unknown. Currently, interest rates are low, but liquidity in the market has yet to be seen, and there are delays on deals.
Some industries appear to be breaking through, tech included. It would be expected that private equity firms and strategic acquirers would continue to show interest in tech firms: Last decade, almost a third of private equity investments went into tech. Remote working environments and education systems have prompted the remote work and distance learning happening now, so there is an expectation of an increased focus on communication platforms and educational technology.
As the year unfolds, don't expect all mergers and acquisitions to be exclusively tech. In 2020 there's potential that tech behemoths (you know the ones) buy off as many analog and retail competitors as they can. 2020 could be a year of industry growth, but simultaneous consolidation is likely too.
It is important to identify your company's M&A needs. The time is now to assess what gaps you may have in this new paradigm. Should you bring on a strategic partner to fill that gap, or should you acquire a company? It's an option. Some tech companies are looking to emerging technology to repair their supply chains and manage their operations amidst tumult.
Globally, we are facing variables we have never experienced before. Our lives are newly riddled with inconveniences like most of us haven't yet experienced; therefore, companies that can facilitate remote working and learning environments and offer frictionless experiences will dominate.
As leaders, providing transparency and communication to your employees, customers, and investors is key. To keep everyone confident in your leadership, professionals at CohnReznick recommend focusing on the following: Keeping your employees safe and productive, staying in contact with your customers, and making sure your systems and processes remain flexible to respond to a constantly changing and very fluid environment.
In many ways, all eyes are on tech right now. "We spent the last decade talking about how technology has disrupted businesses, and now we are seeing technology bringing sanity and continuity to this time of disruption," explains Alex Castelli, Emerging Markets Leader at CohnReznick.
Even in times of unprecedented challenges, there's opportunity to come out of this storm even stronger.
For more information, please visit CohnReznick's Coronavirus Resource Center.
Contact
Alex Castelli, CPA, Managing Partner, Emerging Markets
703.744.6708
Asael Meir, CPA, Partner, Technology Practice Leader
516.336.5515
Shaune Scutellaro, CPA, Partner, Tax, Technology and Life Sciences
862.245.5107
Subject matter expertise
Alex Castelli

CPA, Managing Partner, Emerging Industries

Asael Meir

CPA, Partner - Technology Industry Leader

Shaune Scutellaro

CPA, Partner

Close

Contact

Let's start a conversation about your company's strategic goals and vision for the future.

Please fill all required fields*

Please verify your information and check to see if all require fields have been filled in.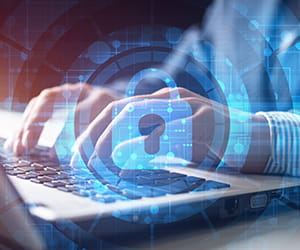 On-Demand Webinar: You Transitioned to a Remote-Work Environment. Have Your Cyber & Privacy Policies & Practices Moved With You?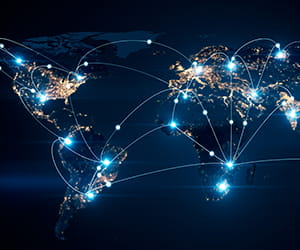 Coronavirus Resource Center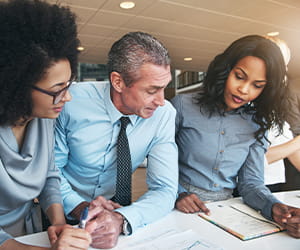 Receive CohnReznick insights and event invitations on topics relevant to your business and role.
Subscribe
Any advice contained in this communication, including attachments and enclosures, is not intended as a thorough, in-depth analysis of specific issues. Nor is it sufficient to avoid tax-related penalties. This has been prepared for information purposes and general guidance only and does not constitute legal or professional advice. You should not act upon the information contained in this publication without obtaining specific professional advice specific to, among other things, your individual facts, circumstances and jurisdiction. No representation or warranty (express or implied) is made as to the accuracy or completeness of the information contained in this publication, and CohnReznick LLP, its partners, employees and agents accept no liability, and disclaim all responsibility, for the consequences of you or anyone else acting, or refraining to act, in reliance on the information contained in this publication or for any decision based on it.