What governments need to know about BRIC: How to increase your chances of getting an award

The Building Resilient Infrastructure and Communities (BRIC) grant signaled a fundamental shift in how the United States approaches hazard mitigation and community resilience. This grant, authorized by the Disaster Recovery Reform Act (DRRA), established a formal correlation between the nation's expenditures in disaster recovery and its investment in community resilience through pre-disaster hazard mitigation. The BRIC grant is funded by a set-aside of 6% of the aggregate amount of grant assistance made available under major disaster declarations. This funding mechanism has resulted in increased and more consistent levels of funding for this program.
The BRIC grant's predecessor, Pre-Disaster Mitigation (PDM), was funded by an annual congressional allocation which led to varied, and historically low, levels of funding. As a result of the limited amounts of funding, FEMA established restrictions on the number of applications states could submit as well as the amount of federal funding that could be requested by project. These conditions resulted in the program being used largely to fund the development and revision of hazard mitigation plans. BRIC funding removed the restriction on the number of applications that could be submitted by states and increased the per project federal funding cap to $50 million. FEMA also limited the availability of BRIC funding for planning projects to half of the state set-aside amount.
Benefits from the implementation of the BRIC program
As a result, the BRIC program has focused the federal investment in community lifelines – which enables the continuous operation of critical government and business functions and is essential to human health and safety or economic security – and critical infrastructure. The program is set up to fund large projects that would not otherwise be eligible for other funding sources. FEMA took some excellent first steps in increasing the transparency in project selection by outlining the grading. Given the highly competitive nature of this grant, there has been some concern surrounding the number of projects funded. In order to increase transparency and to support state and local communities in developing more competitive grant applications in future years, it has been suggested that releasing the details pertaining to the grading for projects evaluated under the grant, including those that were and were not selected, would be extremely beneficial.
Other benefits resulting from the implementation of the BRIC program include:
Incentivizes inclusion of green infrastructure elements

Projects incorporating green infrastructure elements are scored higher for potential funding
Programmatically FEMA broadened the situations in which environmental benefits could be applied to Benefit-Cost Analysis (BCA)

Impacts of COVID on the roll-out of BRIC

Made all states eligible for BRIC funding until 2027
Ensured more equitable access to program information since briefings were almost exclusively virtual and posted publicly on the FEMA YouTube page
Engaged state and local government partners in application review processes virtually to ensure equal opportunities for participation
Tips for state and local governments
With the current focus on mitigation, the federal program is creating additional funding sources, sometimes through existing programs to make our communities more resilient. It is important to note that as the federal investment in hazard mitigation reaches unprecedented levels, it is more important than ever that communities prepare to administer these funds in a compliant, accountable, and transparent manner. Below are some tips for state and local governments on how to best position themselves for pursuing and managing this grant:
Increase capacity to manage large federal grant projects. Capacity building can be addressed in various functions of your entity including staffing, technology, expertise, etc. Ensuring that your entity has the capacity to manage and administer this funding is key.
Review the grading criteria and compare to your current project list for optimal award likelihood. Putting forward projects that are going to score high on the grading criteria drastically increases your entity's chances of getting an award.
Contact
Frank Banda, CPA, CFE, CGMA, PMP, Managing Partner – Government and Public Sector Advisory
301.280.1856
Elizabeth Melton, Manager, Government & Public Sector
512.499.1463
Subject matter expertise
Frank Banda

CPA, CFE, PMP, Managing Partner – Government and Public Sector Advisory

Close

Contact

Let's start a conversation about your company's strategic goals and vision for the future.

Please fill all required fields*

Please verify your information and check to see if all require fields have been filled in.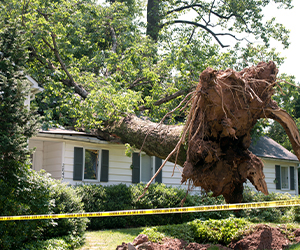 What To Know About FEMA's Hazard Mitigation Under The Individuals & Households Program
FEMA Public Assistance & COVID-19 cost reimbursement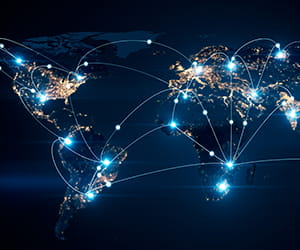 Coronavirus Resource Center
Receive CohnReznick insights and event invitations on topics relevant to your business and role.
Subscribe
This has been prepared for information purposes and general guidance only and does not constitute legal or professional advice. You should not act upon the information contained in this publication without obtaining specific professional advice. No representation or warranty (express or implied) is made as to the accuracy or completeness of the information contained in this publication, and CohnReznick LLP, its partners, employees and agents accept no liability, and disclaim all responsibility, for the consequences of you or anyone else acting, or refraining to act, in reliance on the information contained in this publication or for any decision based on it.