Q&A with Jim Aronoff and Charlie Campbell: What's on the horizon for financial institutions?

Q1: You recently joined CohnReznick. What attracted you to the firm and what made you feel CohnReznick was the right fit for you?
A: We view CohnReznick as a top-tier professional services firm with a terrific track record for delivering exceptional client service and satisfaction. These attributes were critical for us. In our conversations with leadership, it became clear that our experience and industry acumen could elevate the already sophisticated capabilities of the firm's well-established dispute resolution practice. We believe our backgrounds significantly strengthen the firm's structured finance consulting expertise and provide additional capabilities to clients involved in capital markets transactions, thus broadening the scope of services CohnReznick can offer. Finally, we couldn't pass up an opportunity to work with the Restructuring and Dispute Resolution team, a group of professionals who are not only recognized as industry leaders, but are also very nice people with whom we knew we'd enjoy working.
Q2: The article you wrote in this edition of our newsletter touches on CMBS and the potential for disputes. What other types of disputes do you see on the horizon for financial institutions?
A: For similar reasons to what's happening in the CMBS market, we see potential issues arising in the CLO market as well. In addition, we believe that with the continuing COVID overhang, and its longer-term impact on consumer debt, our expertise in managing distressed consumer assets and related disputes will be extremely valuable to our clients. For example, with the national foreclosure moratorium eventually coming to an end, the RMBS market will likely see increased asset performance issues resulting in heightened investor concerns and, ultimately, disputes.
Q3: What are the key steps financial institutions should be taking now to prepare for the transition from the LIBOR benchmark to risk free benchmark rates (RFR)?
A: First and foremost, institutions need to identify and assess their potential LIBOR transition exposure. This phase holds many administrative and logistical challenges, as well as conceptual ones. Next, they must create a comprehensive transition plan to eliminate or, at worst, mitigate such exposure. Finally, the plan must be implemented prior to the ultimate phase out of LIBOR. In many cases the changes required at a given institution will go well beyond a simple cursory review of their investment portfolio. At each of these stages, financial institutions may want to consider enlisting assistance from third party service providers like CohnReznick, who can help them successfully manage this transition.
Subject matter expertise
James Aronoff

Managing Director, Restructuring and Dispute Resolution Practice

Charles Campbell

Director, Restructuring and Dispute Resolution Practice

Close

Contact

Let's start a conversation about your company's strategic goals and vision for the future.

Please fill all required fields*

Please verify your information and check to see if all require fields have been filled in.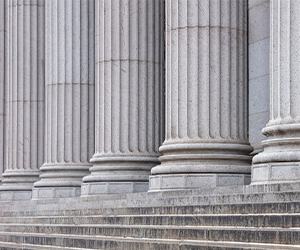 Looming CMBS Litigation: Are You Prepared?
Receive CohnReznick insights and event invitations on topics relevant to your business and role.
Subscribe
This has been prepared for information purposes and general guidance only and does not constitute legal or professional advice. You should not act upon the information contained in this publication without obtaining specific professional advice. No representation or warranty (express or implied) is made as to the accuracy or completeness of the information contained in this publication, and CohnReznick LLP, its partners, employees and agents accept no liability, and disclaim all responsibility, for the consequences of you or anyone else acting, or refraining to act, in reliance on the information contained in this publication or for any decision based on it.