What could the $2.25 trillion infrastructure plan mean for the real estate industry?
This content was originally published on Bisnow.com. For updates on the American Jobs Plan and other infrastructure insights, register now for our June 15 webinar.
The American Jobs Plan is a proposed $2.25 trillion infrastructure bill that President Joe Biden is trying to steer through Congress. The wide-spanning plan covers everything from updating roads and bridges and upgrading the nation's electrical grid to implementing new plans for clean drinking water and constructing and preserving commercial buildings, schools, and hospitals.
While the proposed bill has yet to pass – or even be fully written – it stands to make a major impact on the commercial real estate industry.
"There is money being proposed for all types of construction here," said Beth Mullen, who leads the Affordable Housing practice at CohnReznick. "This plan is focused on a community-based approach to infrastructure. It's not just about our nation's roads and bridges; it's about affordable housing, public schools, child care centers, and more, which are just as important as the traditional types of infrastructure we think of."
The plan proposes $100 billion for school construction and repair and $400 billion toward expanding access to quality, affordable home- or community-based care, and several billion dollars toward updating airports and buildings as well as preserving or retrofitting more than 2 million homes and commercial buildings to create more modern, energy-efficient, sustainable spaces.
Specifically, $40 billion has been proposed for public housing capital upgrade projects, and $27 billion earmarked to establish a Clean Energy and Sustainability Accelerator to mobilize private investment into, among other projects, retrofits of residential, commercial, and municipal buildings. Additionally, $25 billion has been proposed for a new Child Care Growth and Innovation Fund that would support child care facility upgrades and construction in high-need areas.
Mullen said that the asset classes that will see the most benefits are the ones that are best able to adapt to meet a community's changing needs.
"Every community has needs right now," Mullen said. "Whether you're living in a high-cost coastal city or a more underserved rural area, your community needs more housing, schools, medical facilities, and this bill has components that address those needs in every part of the U.S."
She added that housing will likely be top of mind, as nearly every state in the U.S. lacks sufficient housing to meet residents' needs, but new developments will also likely need to include publicly minded components.
"There is an increased demand for community spaces to be built right into housing," Mullen said. "Whether it's a multifamily building with a library on its ground floor or a medical facility built right into a new development, it's not just about housing, or office or retail; it's about whatever a community most needs."
CohnReznick Chief Innovation Officer Tama Huang said that in recent conversations she's been having with real estate stakeholders, she has found an increased demand to transform retail into mixed-use housing or coworking spaces with multiple purposes. This is particularly true in America's heartland and tertiary cities, she said, which are seeing an influx of residents as people leave the coasts.
In major coastal cities, Huang said, there is a glut of office space that could also be repositioned to better meet community needs under the proposed plan, whether that means converting parts of those spaces into homes, day care centers, or grocery stores.
She added that the American Jobs Plan is redefining infrastructure, and the real estate industry should not be thinking of that phrase in terms of roads and bridges but as "care infrastructure" that is the key to helping people get back on their feet after a turbulent year.
"The proposed bill places an increased focus on public schools, child care centers, and improving America's broadband infrastructure," Huang said. "All of these are crucial pieces to help people get back into the workforce."
Ira Weinstein, who leads the Real Estate and Cannabis practices at CohnReznick, pointed out that while there are a lot of positives that could come from the proposed bill, the president still has a long way to go before it is passed, and there is no guarantee that everything that is being pitched now will make the final cut.
"It's great that the administration has a plan to go beyond basic infrastructure, but there's no telling what the final iteration of this legislation will look like," Weinstein said.
Mullen said it is too soon for the real estate industry to make concrete business decisions based on what may or may not be in the bill. If the current proposed plan does pass, however, she said one thing is certain: Real estate professionals will be busy.
"There's going to be a lot of hard work to be done," she said. "Right now, every building material and labor source is being stretched beyond the supply chain, so everyone will need to expand, grow. I'm hoping as we grow, we will grow smarter, try innovative approaches to different things and look at new ways of doing things and retrofitting with sustainability in mind."
She added that experts are predicting that this will be one of the most lobbied bills in history, and it is important for people who are invested in what the final legislation may look like to do their part to make their voices heard.
"We have a right and a responsibility to be engaged in this process," Mullen said. "Whether it's contacting your senator or congressperson and saying, 'This is what's important to me, this should be in this legislation,' or writing a letter, Americans need to speak up. It can't just be the voice of lobbyists."
This article was produced in collaboration between CohnReznick and Studio B, Bisnow's in-house content and design studio. Bisnow news staff was not involved in the production of this content.
Subject matter expertise
Beth Mullen

CPA, Partner, Affordable Housing Industry Leader

Ira Weinstein

Managing Principal – Real Estate, Cannabis Industries

Close

Contact

Let's start a conversation about your company's strategic goals and vision for the future.

Please fill all required fields*

Please verify your information and check to see if all require fields have been filled in.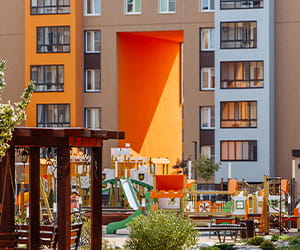 Affordable Housing News & Views
Receive CohnReznick insights and event invitations on topics relevant to your business and role.
Subscribe
This has been prepared for information purposes and general guidance only and does not constitute legal or professional advice. You should not act upon the information contained in this publication without obtaining specific professional advice. No representation or warranty (express or implied) is made as to the accuracy or completeness of the information contained in this publication, and CohnReznick LLP, its partners, employees and agents accept no liability, and disclaim all responsibility, for the consequences of you or anyone else acting, or refraining to act, in reliance on the information contained in this publication or for any decision based on it.