The value of trust: Turning the property industry's new normal into a better normal
The world is changing, both economically and culturally. For many, adjusting to this change has been difficult. Amid a global pandemic, an economic slowdown, and widespread social unrest, times are tough for a lot of people.
These problems have left a mark on the property industry. Malls are seeing their already cash-strapped tenants file for bankruptcy. Offices are finding that many companies that mandated work-from-home policies are choosing to retain them. Hotels are trying to pay their debt obligations while the world cancels its travel plans. Multifamily buildings are doing their best to retain occupancy rates despite rules that prevent the use of shared amenities and a shifting consumer preference toward less density.
The "new normal" in the real estate industry is centered around trust. People will want to trust their buildings to keep them safe. Businesses will place a premium on security and safety, both physical and digital. Property investors will need to rethink the trust they put in their assumptions. Tenants and landlords will have to find common ground during lease negotiations. Building managers will rely on their staff to follow new guidelines and do their best to keep both staff and occupants healthy.
The question is, how do you develop a business strategy around a situation that is changing so quickly? And how can you be sure it won't change again? Most important, where does value lie in our collective new world, and how do you protect it?
Without health, nothing else matters
The COVID-19 pandemic has helped the world realize the importance of health over profit. Pre-COVID-19, the push was to make buildings smarter – driven by the desire to make buildings more efficient and less costly to manage. Now, that same push will be focused on leveraging data, automation, and augmented wellness strategies to keep people safe. Safe buildings will lead to healthy buildings, and ultimately trusted buildings. Going forward, trust will be the most important factor for building occupants. Having a "smart" building will be meaningless if the people occupying it don't trust that those smarts are being used with their best interests in mind.
Every business that deals with buildings will need to rewrite their strategies for the new world. To do this effectively, they will first need to revisit their goals. This is a prime opportunity for organizations to be clear about what they stand for. Finding and acting on a corporate vision that seeks to optimize social impact, reputation, sustainability, and profit will help companies build the trust they establish with clients, investors, and employees.
Think different, work different
Real estate's new vision will have to consider the new constraints that owners and operators are dealing with. Distributed teams make collaboration more difficult. Employees working from home create new risks to processes, systems, and data. Both require trust to be built into systems that an organization runs on. IT infrastructure must be rebuilt for resiliency and efficiency. Software needs to be redesigned to incorporate transparency and interoperability. Operating procedures need to be adjusted to facilitate automation and empower distributed teams and the new work-from-anywhere business environment. Modern workplace strategy is now about cybersecurity, data architecture, and processes as much as it is about office planning and reporting structures.
Since we are redesigning how we work, we should also use this time for soul-searching around why we work. Making money will always be important for any industry. But creating meaningful careers, helping others succeed, and prioritizing mental health initiatives – particularly in remote environments – should be important as well. This requires companies to flatten organizational charts, define policies, loosen formalities, and redesign systems in a way that is most aligned with new, holistic goals.
A path forward
The past few months have been unprecedented, and the next few years are unclear. The real estate industry must rediscover itself. The rediscovery process will likely take years to find an equilibrium, with some sectors requiring much more adjustment than others. Reinventing parts of the industry will require all of us to examine it from a different perspective. French writer Marcel Proust said it best: "The real voyage of discovery consists not in seeking new landscapes, but in having new eyes."
We understand that the real estate community needs advice now more than ever. So, to help the industry navigate these changes and see through a new lens, we are launching a content series focused on how to create value by building trust. We will be touching on topics such as relationship-based financing strategies, pivoting business models, improving data governance, and creating healthy buildings by prioritizing trust. Our hope is that this will help put the industry back on its feet to make it more resilient, thoughtful, and trustworthy than before the COVID-19 outbreak changed our lives, our businesses, and our world.
Contact
Ronald Kaplan, CPA, Partner, Commercial Real Estate Industry Leader

646-834-4179
Ira Weinstein, Managing Principal, Real Estate and Cannabis Industry Group Leader
410.783.8328

Subject matter expertise
Ira Weinstein

Managing Principal – Real Estate, Cannabis Industries

Close

Contact

Let's start a conversation about your company's strategic goals and vision for the future.

Please fill all required fields*

Please verify your information and check to see if all require fields have been filled in.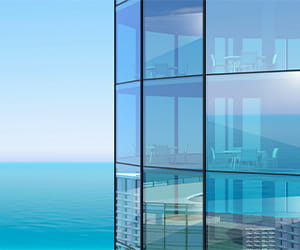 Creating Value by Building Trust
Receive CohnReznick insights and event invitations on topics relevant to your business and role.
Subscribe
This has been prepared for information purposes and general guidance only and does not constitute legal or professional advice. You should not act upon the information contained in this publication without obtaining specific professional advice. No representation or warranty (express or implied) is made as to the accuracy or completeness of the information contained in this publication, and CohnReznick LLP, its partners, employees and agents accept no liability, and disclaim all responsibility, for the consequences of you or anyone else acting, or refraining to act, in reliance on the information contained in this publication or for any decision based on it.