U.S. infrastructure bills: Where we are, where we might be headed

The news out of Washington on the postponement of the bipartisan infrastructure bill vote, while disappointing for many, is hardly unusual. As with any complex piece of legislation (think: Obamacare), the deal-making around the infrastructure bill and the broader reconciliation Build Back Better Act, and the political maneuvering by members of both parties, are part of the process. As frustrating as this may be for those who have been waiting years for substantive climate and social policy legislation, seasoned Beltway insiders, including President Biden, remain optimistic that significant legislation will be passed at some point. Some analysts have even gone so far as to publicly state that there is an "85% chance" of the infrastructure bill being enacted this year.
Where things stand
On Oct. 2, House Speaker Pelosi announced a new target deadline of Oct. 31 for a vote on the bipartisan infrastructure bill (already passed in the Senate) and thus a deal on the reconciliation package, which originally stood at $3.5 trillion. The reconciliation component now appears headed toward a Democratic compromise and may result in the final bill costing between $1.9 trillion and $2.3 trillion. This would represent a concession of roughly 40% from what had been initially proposed, but with the $1.2 trillion bipartisan bill, could still total up to $3.5 trillion. A significant legislative feat.
Where things are headed
Negotiations over the next few weeks will likely be filled with both political posturing and real concessions. The two centrist Democratic senators, Arizona's Kyrsten Sinema and West Virginia's Joe Manchin, continue to represent the necessary Senate votes to move the needle.
Manchin's reluctance to pass the reconciliation bill appears to rest primarily on its size and the speed at which is has moved through Congress. Manchin has also said that the legislation must include a reauthorization of the Hyde Amendment, which essentially prohibits any federal Medicaid funds from paying for abortion. Sinema has not publicly articulated her demands for a revised bill.
President Biden is scheduled to make stops this week in key states, including Michigan, to promote the infrastructure plan.
What does CohnReznick think?
Legislation of the size and scope being debated in Washington right now can sometimes expose the inner workings of government in a way that some may not prefer. As we have felt from the beginning, an infrastructure bill will likely be passed by Congress in one form or another. We continue to believe that a bill – whether tied to reconciliation or not – will pass by the end of the year. Assuming this happens, the next question will be, "When will infrastructure funding be available for our clients' businesses?
Patience has been our watchword as we look out for opportunities and risks on behalf of our clients.
Subject matter expertise
Lee Peterson

JD, Senior Manager

Close

Contact

Let's start a conversation about your company's strategic goals and vision for the future.

Please fill all required fields*

Please verify your information and check to see if all require fields have been filled in.
Inside Infrastructure: U.S. Infrastructure Plan Resource Center
Inside Infrastructure: Legislative Video Series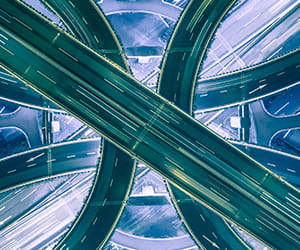 Bipartisan Infrastructure Bill: Where Do We Go From Here?
Receive CohnReznick insights and event invitations on topics relevant to your business and role.
Subscribe
This has been prepared for information purposes and general guidance only and does not constitute legal or professional advice. You should not act upon the information contained in this publication without obtaining specific professional advice. No representation or warranty (express or implied) is made as to the accuracy or completeness of the information contained in this publication, and CohnReznick LLP, its partners, employees and agents accept no liability, and disclaim all responsibility, for the consequences of you or anyone else acting, or refraining to act, in reliance on the information contained in this publication or for any decision based on it.