An Update for Not-For-Profit Government Grantees
First steps
An entity must document if it complies with the old or new standards – which are effective for the start of 2018 fiscal year (i.e. December year-ends as of January 1, 2018, and will be effective for June fiscal year-ends effective July 1, 2018) – while meeting the documentation standards.
Entities must develop and document procurement policies.
Entities must maintain written standards of conduct covering conflicts of interest.
The Uniform Guidance issued by the U.S. Office of Management & Budget includes certain changes to procurement guidelines. These changes have many not-for-profit organizations and government contractors reviewing their policies to ensure future compliance. Following their webinar, Partners Gil Bernhard, Jim LaCroix and Manager Jeff Carpenter are actively sharing key elements to preparing for the changes and handling the OMB's procurement claw.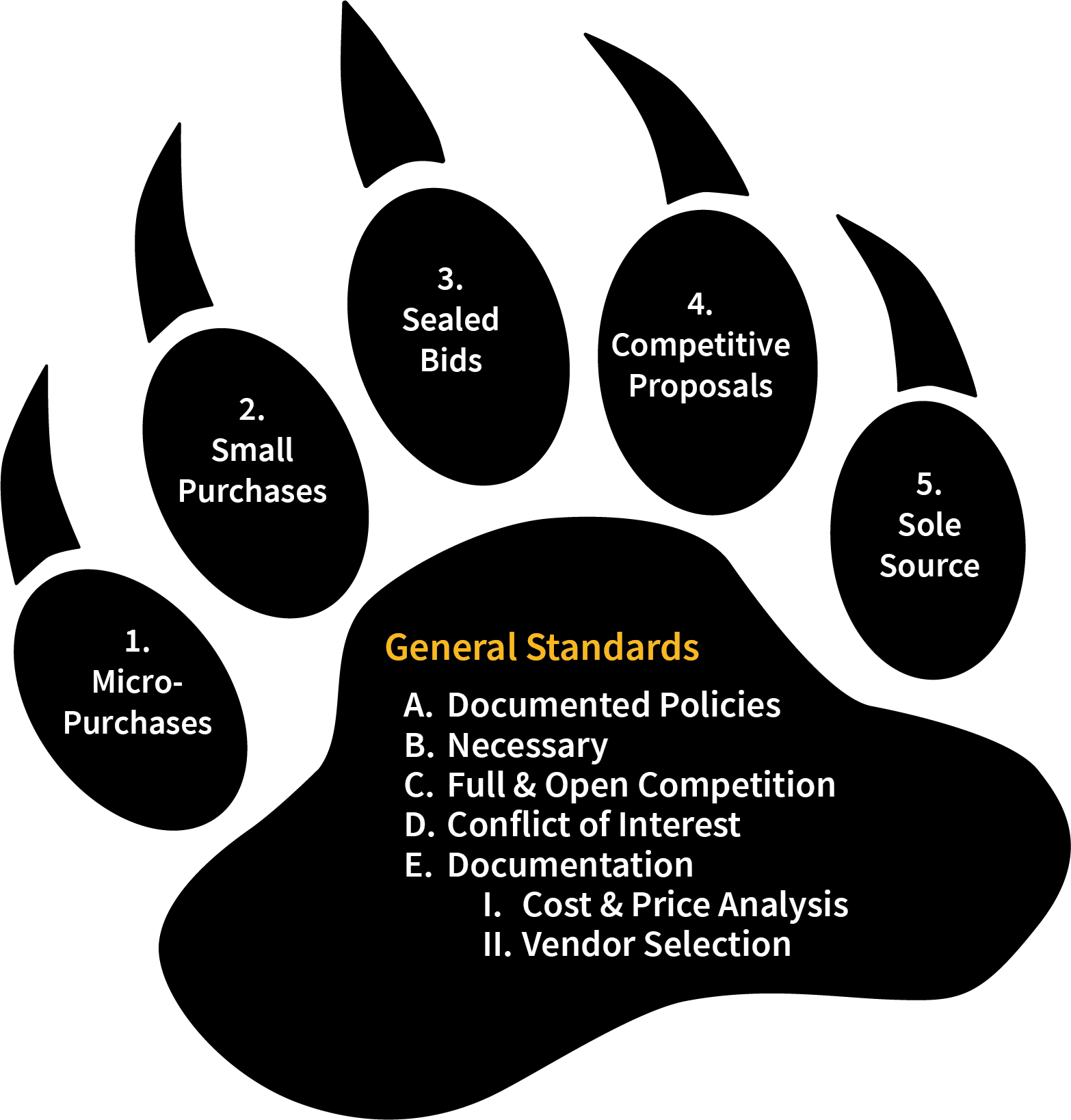 Contending with the claw
Micro Purchases do not require competitive quotations if the organization has found a reasonable price offer. The level for micro-purchases is $3,500.
Small Purchases that do not cost more than the Simplified Acquisition Threshold of $150,000. These bids do not have to be solicited, but the price must be reasonable and competition must be fair. If small purchase procedures are used, price or rate quotations must be obtained from an adequate number of qualified sources.
Sealed bids that are publicly solicited and, within reason, selected for the lowest price. This is the preferred method for construction but may be utilized for other services as well.
Competitive proposals where price is a consideration but other factors may ultimately lead to a decision. A company's reputation and experience in providing similar work are examples of other factors that may lead to one supplier being selected over another.
Sole source or procurement by non-competitive proposal. In this case, a single entity is solicited for their services. It is important to remember that sole source should ONLY be used when there are no other viable companies able to provide the needed goods or service.
If you have further questions, or to learn more about how the changes might affect your organization, please contact:
Gil Bernhard
Partner
646-254-7479
gil.bernhard@CohnReznick.com
Jim LaCroix
Partner
959-200-7262
james.lacroix@cohnreznick.com
Jeff Carpenter
Manager
959-200-7120
jeffrey.carpenter@cohnreznick.com
You can also listen to Jim, Jeff, and Gil delve further into the new guidelines in their webinar, How Uniform Guidance Changes to Procurement Policies and Procedures Affect FQHCs.
Subject matter expertise
James T. LaCroix

CPA, Partner

Close

Contact

Let's start a conversation about your company's strategic goals and vision for the future.

Please fill all required fields*

Please verify your information and check to see if all require fields have been filled in.
This has been prepared for information purposes and general guidance only and does not constitute legal or professional advice. You should not act upon the information contained in this publication without obtaining specific professional advice. No representation or warranty (express or implied) is made as to the accuracy or completeness of the information contained in this publication, and CohnReznick LLP, its partners, employees and agents accept no liability, and disclaim all responsibility, for the consequences of you or anyone else acting, or refraining to act, in reliance on the information contained in this publication or for any decision based on it.
Receive CohnReznick insights and event invitations on topics relevant to your business and role.
Subscribe