Treasury Releases New Guidance on Opportunity Zones
Today, the U.S. Treasury Department released long-awaited guidance on opportunity zones. The release came amid a lengthy White House program that included secretaries from HUD and Treasury, as well as some practitioners working in opportunity zones around the country. This second round of proposed regulations promises to provide clarity for everyone that has been eagerly anticipating their release.
Here, we touch on a few of the issues addressed in the 169-page proposal:
Extensive discussion around how to make it easier to do multi-asset and multi-investor funds
Additional leeway to invest capital on a more flexible timeline
Three safe harbors and a facts and circumstances catchall that provides flexibility in meeting the 50 percent gross income test 
Specific definitions related to "substantially all" provisions not previously covered
Details and clarification on the working capital safe harbor
How to treat leased assets versus owned assets
How a fund might qualify assets that straddle the OZ geography
Original use definitional flexibility based on meeting a five-year vacancy rule
Limitations on OZ tax benefits pursuant to carried interest
One-year grace period to sell assets and reinvest the proceeds, thus avoiding penalties intended to prevent funds from sitting on cash
Investors who've held their stake in a fund for at least 10 years – even if the fund didn't own the asset for a full decade – will qualify for special tax treatment
For a comprehensive, in-depth analysis of the proposed regulations, look for our April 24th Tax Alert newsletter and watch our on-demand webinar.
Subject matter expertise
Beth Mullen

CPA, Partner, Affordable Housing Industry Leader

Brian Newman

CPA, Partner, Practice Leader, Federal Tax Services

Close

Contact

Let's start a conversation about your company's strategic goals and vision for the future.

Please fill all required fields*

Please verify your information and check to see if all require fields have been filled in.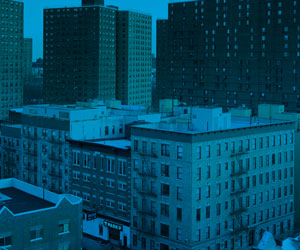 On-Demand Webinar: OZ - Perspectives on the New Wave of Guidelines & Key Considerations 
Receive CohnReznick insights and event invitations on topics relevant to your business and role.
Subscribe
Any advice contained in this communication, including attachments and enclosures, is not intended as a thorough, in-depth analysis of specific issues. Nor is it sufficient to avoid tax-related penalties. This has been prepared for information purposes and general guidance only and does not constitute legal or professional advice. You should not act upon the information contained in this publication without obtaining specific professional advice specific to, among other things, your individual facts, circumstances and jurisdiction. No representation or warranty (express or implied) is made as to the accuracy or completeness of the information contained in this publication, and CohnReznick LLP, its partners, employees and agents accept no liability, and disclaim all responsibility, for the consequences of you or anyone else acting, or refraining to act, in reliance on the information contained in this publication or for any decision based on it.