An aging ownership base, a long run of profitable work, and access to PPP loans have positioned our clients to be in a potentially strong an economic position moving into 2021. If you combine that with talks of great ESOP valuations, reported high private equity acquisition multiples and, in our opinion, an optimistic post-COVID-19 construction landscape, we believe all contractors should take time now to evaluate where their business stands. They also need to assess their ability to adapt to the inevitable changes that are coming.
What this means is the time may be right to acquire a transitioning competitor or to look to maximize an ownership transfer. The potential buyer pool has never been deeper than what we have witnesses over the past two years. While there is no telling how the post-COVID-19 world will play out, we continue to see our clients selling, acquiring, and making strategic structuring decisions. Where potential buyers had been limited to friendly competitors or a regional competitor looking to enter a new market, we are now seeing ESOP transactions, private equity deals, majority and minority investments, and nationwide expansion coming into play along with the traditional target acquirers.
As one of the benefits of my new COVID-19-induced work schedule, I had a chance to organize and clean up my home, my garage, and my office. Now is the time to take that same approach to your business. Bring together your core employee team to gather their thoughts, insights, and ideas heading into the new year. Meet with your core team of trusted advisors to get their perspective. Then, do some evaluation and soul searching.
If you align on a growth objective, bolstered by a hoped-for Federal Infrastructure push, begin the hard work now to move this goal forward. Identify the right targets. Determine their cultural fit with your company and retain professionals to help you assess fair value.
If you decide that now might be the right time to transition out, there is a lot of work to be done. Explore your options and assess the pros and cons of making the transition through:
Friendly competitors
New entry into geographic regions
ESOP transitions and strategies
Private equity options
What do we see for the future? While history tells us this industry is headed for a downturn, there are political and social tailwinds that may well take the industry on another extended run. You will need to make your own assessment. What we continue to hear, though, is the private equity market is eager to invest in Infrastructure. While infrastructure is a very broad category, we are seeing deals getting done in sectors that include industrial construction, energy, water, and broadband. Some of these suggest an expansion of infrastructure.
I mentioned clean-up and organization earlier, and advise that the time is right to take year-end steps to:
Clean up balance sheet and P&L
Assess ERP and other technology upgrades
Ensure WIP schedules are timely and accurate
As 2020 draws to a close, stay focused and on top of your day-to-day business needs. But, don't forget to start developing your plans for the big picture areas. As we have seen and lived through before, opportunities are uncovered when you are well-prepared to find them.
Subject matter expertise
Jack Callahan

CPA, Partner - Construction Industry Leader

Close

Contact

Let's start a conversation about your company's strategic goals and vision for the future.

Please fill all required fields*

Please verify your information and check to see if all require fields have been filled in.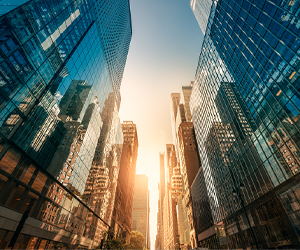 Receive CohnReznick insights and event invitations on topics relevant to your business and role.
Subscribe
This has been prepared for information purposes and general guidance only and does not constitute legal or professional advice. You should not act upon the information contained in this publication without obtaining specific professional advice. No representation or warranty (express or implied) is made as to the accuracy or completeness of the information contained in this publication, and CohnReznick LLP, its partners, employees and agents accept no liability, and disclaim all responsibility, for the consequences of you or anyone else acting, or refraining to act, in reliance on the information contained in this publication or for any decision based on it.