HEALTHCARE: Top risk considerations for healthcare leadership amid COVID-19

The COVID-19 pandemic has brought additional risks into the limelight for the healthcare ecosystem. How will healthcare organizations begin to mitigate these risks? What categories should healthcare organizations be looking at, and what steps should they be considering?  
The following are some of the top critical risks healthcare leadership faces today.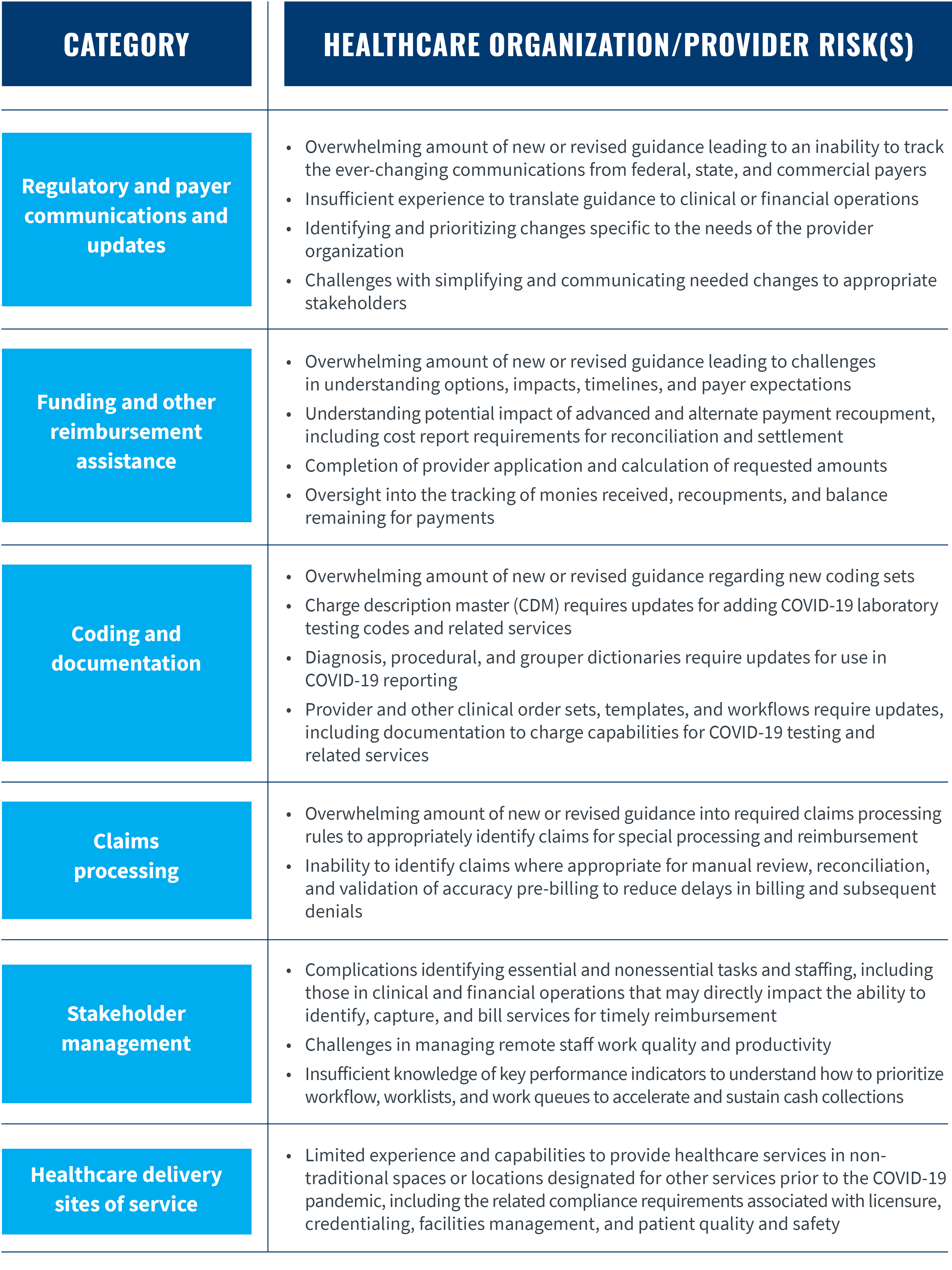 CohnReznick's Healthcare Advisory Services practice provides experience and professional expertise to assist clients with the management of the types of risk outlined above. In approaching various organizations' business disruptions, CohnReznick has created a rapid response framework – NOW. NEXT. NEW. This agile process helps identify priorities for immediate action, so that each organization can remediate the disruptions endangering its enterprise and start planning for a new way of conducting business. 
NOW – The part of the framework that's most urgent – including addressing the organizational risks listed above. For some organizations, addressing the NOW will be a matter of survival. CohnReznick focuses energies on the critical factors related to cash, communication, and control that are needed to manage through the immediate uncertainty, set priorities, and move toward stabilizing the business of the organization. 
NEXT – Transition from the urgent focus needed to stabilize the organization's survival to the actions that will frame the success of the organization in the coming months and years. CohnReznick helps organizations focus on the key processes, technologies, products, supply chain issues, and other priorities that will shape the NEXT stage of the organization's business.
NEW – In a new post-disruption business environment, leadership will need to take action and revisit decisions as if they were NEW.  From finding capital sources to leading a primarily remote workforce to determining an evolved long-term strategy, CohnReznick's framework rapidly allows organizations to find the path needed for the mid-term and long-term, providing the expertise and guiding hand needed to operate in a post-disruption business environment.
If you have any questions, please feel free to reach out to us, or check our Coronavirus Resource Center for additional information. 
Subject matter expertise
Close

Contact

Let's start a conversation about your company's strategic goals and vision for the future.

Please fill all required fields*

Please verify your information and check to see if all require fields have been filled in.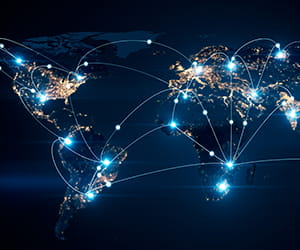 Coronavirus Resource Center
Receive CohnReznick insights and event invitations on topics relevant to your business and role.
Subscribe
This has been prepared for information purposes and general guidance only and does not constitute legal or professional advice. You should not act upon the information contained in this publication without obtaining specific professional advice. No representation or warranty (express or implied) is made as to the accuracy or completeness of the information contained in this publication, and CohnReznick LLP, its partners, employees and agents accept no liability, and disclaim all responsibility, for the consequences of you or anyone else acting, or refraining to act, in reliance on the information contained in this publication or for any decision based on it.