The human element within a digital community

How CRE is Harnessing Disruptive Technologies to Create Connected, People-Centric Experiences
Leaving for a mid-afternoon lunch break, an IT manager checks her company's employee app to find a nearby café that is still serving lunch. The app connects her to a vegan restaurant two blocks away. She taps in an order and, barely looking up, sets out, arriving just as her ready-to-go sandwich is charged to her debit card. She grabs the bag and group-texts her co-workers to let them know she'll be back at the communal workspace in 5 minutes. As she enters the office tower, a fingerprint scanner verifies her identity and automatically dispatches the elevator to her 15th floor office. 
The IT manager takes satisfaction in tallying up the time she has saved by using these digital conveniences. Lost in the calculation is the fact that she hasn't interacted with a single person since she left the building. 
Call it the digital dichotomy. Digital technologies create conveniences that can free up time and improve quality of life. But they also can keep users so affixed to their smartphone screens that they seem to lack a real life. 
The quest to balance digital and human experiences presents an opportunity that many commercial real estate (CRE) companies are waking up to. Increasingly, they understand that people—workers, shoppers, residents—want digital experiences that are more humanized and personally enriching.
This is profoundly changing how CRE companies think about their customers. Many, in fact, are shifting their focus from tenants to the person sitting at a desk or walking through a shopping mall. And that's starting to transform business models from the traditional business to business (B2B) to business to consumer (B2C). 
The reordering of priorities is a natural outgrowth of the evolution of work and technology. Tech-sharp Millennials now represent 35% of the U.S. labor force, making them the largest generation on the job, according to the Pew Research Center. At the same time, the rise of the "gig economy" and co-working facilities are creating more variable corporate real estate needs. And, thanks to mobility and persistent connectivity, peripatetic employees are working wherever and whenever. Together, these factors mean that fewer employees require a dedicated cubicle or workstation. 
Instead, forward-leaning companies are creating flexible communal workspaces that can be reconfigured as staffing needs fluctuate. It's a model that allows employees—or their bosses—to determine where, when, and how work is done. This free-range approach appeals to the entrepreneurial spirit and lifestyle of today's workforce, and can create a community in which creativity, collaboration, and innovation thrive. 

Call it the Un-Office
If there is one overarching disrupter in the CRE industry today, it's coworking. In the past two years, the number of global coworking spaces has skyrocketed by 74% and is forecast to grow an additional 22% in 2018, according to the 2018 Global Coworking Survey.
The proliferation of these independently owned workspaces allows businesses to lease and architect real estate in new ways. It also creates opportunities for CRE firms to broaden their business models by offering engaging, people-centric services and environments to their tenants.
That's what WeWork has done. The global network of more than 200 shared work spaces has successfully tapped into the zeitgeist of today's attitudes about work, technology, and community. Each facility brings together gig workers, entrepreneurs, traveling employees, and, increasingly, divisions of large corporations.
While locations offer business services like Wi-Fi, printers, and videoconferencing, the real focus is the human experience and connection. Facilities are meticulously laid out to inspire interaction, with amenities like communal areas with comfy couches, juice bars, and onsite yoga. The company also offers weekly events that range from professional networking to wine tasting. The associated app allows to members reserve spaces, collaborate with others, and participate in the community culture. In essence, WeWork has created a physical social network for independent workers.
WeWork isn't the first or the biggest coworking company. IWG, formerly known as Regus, was launched in 1989 and has more locations around the world. The difference between the two is that IWG emphasized the business side of working spaces, while WeWork blended a human ethos, an engaging digital ecosystem, and an enriching community.
The lesson for CRE companies, then, is that not all coworking spaces deliver on their promises. As CRE firms create their own coworking services, they will need to ensure that the human element is not subjugated to technology. What's needed is a holistic, human-centric strategy that carefully integrates digital services and office facilities.
Creating retail communities
Owners and managers of retail properties are also grappling to find the right balance of digital convenience and the depersonalizing effects of technology. Compounding the challenge is pure-digital convenience of online shopping.
Digitally native retailers Amazon and the men's apparel brand Bonobos enable consumers to easily purchase merchandise in an almost frictionless process, with fast, flexible delivery and easy returns. Despite the ease of point-and-click shopping, however, many consumers still prefer hands-on retail therapy and the advice of sales reps.
Increasingly, they can have it both ways. Some CRE companies and retailers are recreating the mobile-digital experience inside their physical spaces. To do so, they are redirecting Web shoppers with smartphone-compatible location-aware coupons, self-service kiosks and checkouts, and beacons to navigate stores and locate specific products. It doesn't stop there: Some retailers are using augmented reality to enable shoppers to digitally "try on" clothing using AR mirrors, without having to bother with a fitting room.
Retailers are balancing these technologies with events that enrich and entertain. The goal is to convince shoppers that stores and malls are, once again, an appealing place to hang out, socialize, and maybe pick up a pair of jeans. To get there, retailers are focusing on social experiences like concerts, group videogame matches, and wellness seminars.
Technologies create digital experiences
Offices and public spaces are teeming with consumers packing Internet-connected smartphones. These ubiquitous devices enable businesses to gather data that can create a sense of "digital intimacy."
Digital intimacy is a data-driven understanding of the patterns and preferences of consumers. It requires data analytic technologies to collect and analyze a wealth of data generated by smartphones, including traffic flow, social networking activity, and online purchases.
The benefits of analytics are two-fold: The technology can help organizations strengthen digital relationships with consumers and better use physical space. Analytics also can enable CREs to better predict revenue streams, help ensure that buildings are occupied, and implement predictive maintenance.

Smart buildings and beyond
The digitization of work and shopping is paving the way toward intelligent buildings and, ultimately, smart cities built on the Internet of Things (IoT).
Intelligent buildings employ an array of sensor-based technologies that enable more efficient energy consumption, facilities management, and predictive maintenance. When connected to the IoT, intelligent buildings generate huge volumes of data that can be used to track customer behavior, understand product preferences, and automate the operation of facilities and plants.
The IoT also provides a common platform that enables intelligent buildings to connect with municipal networks to create smart cities. Smart cities comprise digitally connected, sensor-based infrastructure of intelligent buildings and municipal services like traffic monitoring, energy conservation programs, and public services. These intelligent ecosystems can enhance urban life, improve safety, and better manage natural resources.
Smart cities can also enhance human interaction and improve work-life balance. An example comes from Frisco, Texas, just north of Dallas. That's home to Frisco Station, a 242-acre mixed-use development project that combines office buildings, shopping, dining, recreation, and urban living. What's unique about Frisco Station is that it is anchored by a holistic wellness mind-set that combines a medical and wellness campus with parks, hiking and biking trails, and public spaces designed to foster whole-life engagement and interaction.
Frisco Station is built on brand-new, cutting-edge digital infrastructure. On top of that, its developers are designing services that enhance convenience and interaction. This summer, for instance, Frisco Station will provide self-driving vehicles for the public. The partnership with Uber will transport workers from the development's office complex to a hub of restaurants and stores approximately a mile away. The goal is to convey people short distances that may be too far to walk for lunch but not quite far enough to drive.
It may seem like a small step, but this type of convenience can help enrich interaction by encouraging workers to lunch longer and more often with colleagues. Autonomous public vehicles can also reduce congestion and air pollution, and enhance road safety.
What's next
At the end of the day, our IT manager connects with her team to check its progress. She is pleasantly surprised to find that the group chat has shifted from project outputs to a discussion on summer vacation plans. The digital connection starts to feel a lot more personal.
Measuring the satisfaction of these experiences will be the next task. Doing so will involve a new type of metric in which CRE companies measure space experience, rather than occupancy and use. We'll cover this topic in our next piece in this series.
Subject matter expertise
Paul Ricci

CPA, Partner, Technology+

Close

Contact

Let's start a conversation about your company's strategic goals and vision for the future.

Please fill all required fields*

Please verify your information and check to see if all require fields have been filled in.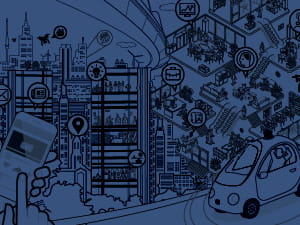 Putting People First: Disruptive Technology in CRE and Beyond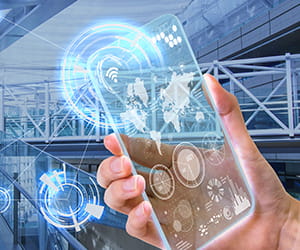 CRE Digital & Human Experiences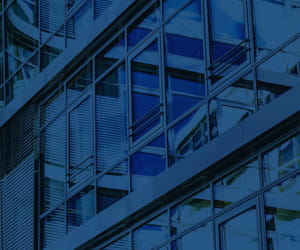 April 2019 Commercial Real Estate Insights and Updates
Receive CohnReznick insights and event invitations on topics relevant to your business and role.
Subscribe
This has been prepared for information purposes and general guidance only and does not constitute legal or professional advice. You should not act upon the information contained in this publication without obtaining specific professional advice. No representation or warranty (express or implied) is made as to the accuracy or completeness of the information contained in this publication, and CohnReznick LLP, its partners, employees and agents accept no liability, and disclaim all responsibility, for the consequences of you or anyone else acting, or refraining to act, in reliance on the information contained in this publication or for any decision based on it.