MESSAGE FROM ROBERT G. HILBERT, CPA, MANAGING PARTNER – ASSURANCE 
This is an exciting time for auditors and I am especially proud to lead the CohnReznick Assurance practice.
At CohnReznick, we strive to be at the forefront of the audit evolution and influence that evolution in a highly thoughtful way. Our focus is on the future of the audit process – and the impact that innovation has on that process as well as our clients and our people.
We are making steady progress, seeking out ways to further improve our audit quality and to drive efficiency into our audits by collaborating with external partners and leveraging new technologies. 
In building the audit of the future, we need to focus on tomorrow's audit leaders, namely, our people. As we expose our auditors to the emerging tools that are revolutionizing our industry, we also need to keep our auditors thinking about the changing needs of our clients. That's what builds a forward-thinking, client-focused auditor: knowing the issues that are most important to our clients.
We balance the excitement over audit's future with an equal appreciation of the risks involved in any audit process. Providing world-class client service is paramount. That is why we have implemented a new risk-based audit methodology that enables us to continue delivering high-quality service while enhancing our ability to anticipate and react to changes in the marketplace. This methodology also provides us a with a solid foundation on which to continue building the audit of the future.
The audit profession has given me, and many others, wonderful opportunities to grow both professionally and personally. I join thousands of my peers to say I am #AuditorProud. We have much to be thankful for. Please join us in celebrating our profession and the bright future that lies ahead.
I'm excited to play a role in audit of the future and to champion a diverse and inclusive workplace.
I truly enjoy coaching and engaging individuals, and have been able to become a professor at my alma mater.
 I see artificial intelligence and blockchain. It's very exciting!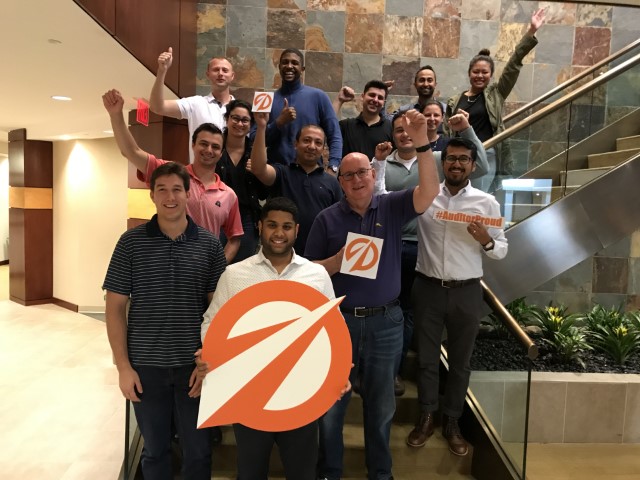 Celebrating Auditor Proud Day 2019
Related Services