Tax Cuts and Jobs Act - Renewable Energy
While Congress left the wind production tax credit (PTC) and the solar energy investment tax credit (ITC) intact and unaltered, the tax equity financing sector will likely be impacted by the new tax legislation. Specifically, the reduction of the overall corporate income tax rate to 21%, the new bonus depreciation regime, the imposition of the new Border Erosion Anti-Abuse Tax (BEAT), the elimination of the section 708(b) technical termination rules, and a host of other new tax rules for limiting and suspending some business interest deductions will all impact tax equity renewable energy financing transactions previously negotiated, as well as affect renewable energy project financings currently being negotiated. In addition, the elimination of the corporate AMT, the modification of the NOL rules, and the new imposition of less taxpayer favorable revenue recognition rules, which may impact the use of pre-paid power purchase agreements (PPAs), will also impact the renewable industry.
Because most renewable tax equity financings are typically done through legal entities taxed as partnerships for U.S. federal income tax purposes, the new law's treatment and special handling of pass-through entities, including the taxation of the partners in those entities, are expected to give rise to complex tax issues for both existing deals and new projects. On new deals, these changes are expected to impact both the pricing of tax equity and the amount of such equity that renewable energy project sponsors may raise. However, the level of impact to tax equity remains to be seen, especially given the year-by-year, case-by-case nature of the BEAT, as experienced by that segment of the renewable energy tax equity capital markets that generate a BEAT liability against which the PTC and ITC can now only partially offset. As with any change, there may be some opportunities also created by the new law; for example, in the area of repowering existing wind energy facilities.
Subject matter expertise
Close

Contact

Let's start a conversation about your company's strategic goals and vision for the future.

Please fill all required fields*

Please verify your information and check to see if all require fields have been filled in.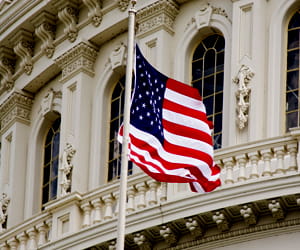 Tax Reform Resource Center: A collection of insights on the impact of the Tax Cuts and Jobs Act
Any advice contained in this communication, including attachments and enclosures, is not intended as a thorough, in-depth analysis of specific issues. Nor is it sufficient to avoid tax-related penalties. This has been prepared for information purposes and general guidance only and does not constitute legal or professional advice. You should not act upon the information contained in this publication without obtaining specific professional advice specific to, among other things, your individual facts, circumstances and jurisdiction. No representation or warranty (express or implied) is made as to the accuracy or completeness of the information contained in this publication, and CohnReznick LLP, its partners, employees and agents accept no liability, and disclaim all responsibility, for the consequences of you or anyone else acting, or refraining to act, in reliance on the information contained in this publication or for any decision based on it.
Receive CohnReznick insights and event invitations on topics relevant to your business and role.
Subscribe