DEALMAKERS: COVID-19's choppy waters bring out the best in independent sponsors

Independent sponsors are a resilient bunch. In the spirit of Mark Twain, the reports that the impact of the coronavirus pandemic would lead to the demise of the independent sponsor community have been greatly exaggerated. 
I recently had the pleasure of moderating the panel "State of the industry for independent sponsors" during iGlobal Forum's Independent Sponsors Summit. Panelists Brett Hickey of Star Mountain Capital, Bruce Lipian of StoneCreek Capital, Ben Schneider of BASE Equity Partners, Paul Shufro of Greyrock Capital Group, and Josh Susser of Cascadily LLC shared interesting observations and insights. 
Highlights from the discussion included:
The pandemic caused a vacuum in the deal pipeline for most financial sponsors. Not so for the independent sponsor community: COVID-19 brought out the best in the asset class. Their entrepreneurial spirit and ability to successfully pivot in the face of tumultuous market conditions have resulted in the willingness of capital providers to pay a premium to back their transactions.
With significant "skin in the game" and without the traditional 2% management fee paid to more traditional financial sponsors, independent sponsors are likely to be hyper focused on portfolio company operations and their deal pipeline. Their lean structure tends to support timely and relevant decision-making. Independent sponsors are impacted far more than traditional sponsors if they have to wind down a portfolio company or support a bad deal. They have to work quickly and intelligently to protect and create value in their portfolio and pipeline.
Today's market conditions have given independent sponsors the opportunity to demonstrate their operational capabilities and staying power. Absent the financial resources of traditional sponsors, independent sponsors are navigating today's choppy waters by focusing on cash management, communications, and control. 
Capital providers credit independent sponsors with unearthing hidden gems that often go overlooked. Independent sponsors develop trusted and close working relationships with founders and management teams through their patience and longer-term outlook. 
In auctions, independent sponsors are often seen as the underdogs. They continue to face challenges when it comes to increasing awareness of their brand in the capital markets community and instilling a sense of trust in their ability to close deals. Unique strategies, like forming a joint venture with a boutique investment bank to access deals in a specific industry, are differentiators. 
Independent sponsors and capital providers feel that environmental, social, and governance (ESG) investment strategies can be accretive to returns, provided that a thoughtful approach is taken, including careful attention to governance and risk management.
Capital providers continue to be attracted to independent sponsors who originate well-thought-out deals accompanied by additional value in the form of industry expertise, operational know-how, or situational experience. 
The fundamentals of a good deal haven't changed much when compared to pre-COVID-19 times. Businesses that have not been negatively impacted by the pandemic, or those that have been positively impacted, are likely to fetch handsome valuations. Businesses temporarily struggling through COVID-19 may present good investment opportunities for independent sponsors as founders and management teams find it difficult to rebound in the face of significant disruptions to their business, or as owners close to retirement may be looking for an opportunity to exit. Independent sponsors may be viewed as solid partners in their quest for financial and operational stability. 
Yes, independent sponsors prefer more stable and certain market conditions. But by leveraging their strengths, and sticking to their operating model, they have demonstrated their strength and resilience as a growing asset class.
Subject matter expertise
Claudine Cohen

Managing Principal, Value360 Practice

Close

Contact

Let's start a conversation about your company's strategic goals and vision for the future.

Please fill all required fields*

Please verify your information and check to see if all require fields have been filled in.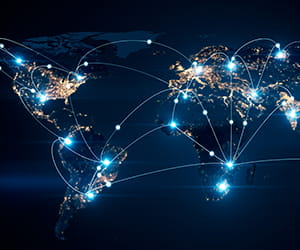 Coronavirus Resource Center
Receive CohnReznick insights and event invitations on topics relevant to your business and role.
Subscribe
This has been prepared for information purposes and general guidance only and does not constitute legal or professional advice. You should not act upon the information contained in this publication without obtaining specific professional advice. No representation or warranty (express or implied) is made as to the accuracy or completeness of the information contained in this publication, and CohnReznick LLP, its partners, employees and agents accept no liability, and disclaim all responsibility, for the consequences of you or anyone else acting, or refraining to act, in reliance on the information contained in this publication or for any decision based on it.