Solarz joins CohnReznick as National Tax Managing Director

New York, NY – August 20, 2021 – CohnReznick LLP, one of the leading advisory, assurance, and tax firms in the United States, today announced that Alan H. Solarz, JD, CPA, has joined the firm as Managing Director in its rapidly growing National Tax practice. Based in New York, Solarz has more than 35 years of experience as a transactional tax lawyer and tax advisor.
Solarz has extensive knowledge in providing tax consulting services to real estate funds, public and private companies, family offices, real estate investment trusts, joint ventures, limited liability companies, and limited partnerships. He has assisted clients with a variety of real estate-related transactions including acquisitions, dispositions, development projects, leasing, complex partnership allocations, and planning for cancellation of indebtedness income. He also regularly advised on cross-border real estate and private equity investments.
"Alan's combination of law firm and Big 4 experience provides him with both outstanding technical tax knowledge and the business acumen needed provide our clients with proactive, practical advice," notes Patrick Duffany, CohnReznick Managing Partner - Tax. "His experience also enhances our team's already deep talent bench, providing additional strength to help our client address the ever-changing, very complex tax landscape."
Before joining CohnReznick, Solarz was a managing director for a major advisory, assurance, and tax firm's real estate practice and was a group leader for that firm's Opportunity Zones funds practice.
Solarz earned a BS in Accounting, magna cum laude, from the University of Albany, a JD, cum laude, from the University of Buffalo Law School, and an LLM in Taxation from New York University. He is a member of the American Institute of CPAs, the American Bar Association, and the New York Bar Association.
Subject matter expertise
Alan Solarz

JD, CPA, Managing Director

Close

Contact

Let's start a conversation about your company's strategic goals and vision for the future.

Please fill all required fields*

Please verify your information and check to see if all require fields have been filled in.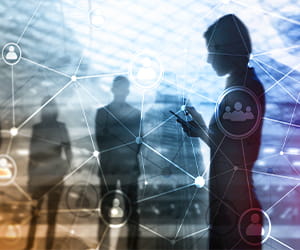 News Latest Media Commentary, Press Releases, & Industry Awards
Receive CohnReznick insights and event invitations on topics relevant to your business and role.
Subscribe