LIFE SCIENCES: The role of technology, data, and analytics for companies adjusting to coronavirus-driven change

Life sciences companies face extraordinary challenges in returning to full operations once the COVID-19 pandemic subsides. New requirements for remote work, social distancing, and reduced lab capacity have severely disrupted development and production of new products, as well as enrollment and ongoing participation in clinical trials. At the same time, businesses are actively involved in clinical trials of potentially life-saving therapeutics, vaccines, and medical devices.
By now, most life sciences firms have completed, or will soon complete, the initial phase of their COVID-19 response: design and rollout of remote-work guidelines, technologies, and security controls. Many are now fine-tuning remote-work strategies by focusing on the human characteristics of work to build programs that allow out-of-office employees to interact with others with the same ease as on-site staff.
The abrupt shift to remote work has heightened the need for modernization of operational capabilities. Consequently, businesses are developing recovery strategies that are founded on digital channels and data analytics. Primary goals include virtualizing operations, improving business continuity and productivity, and creating an engaging customer experience.
One trend that encompasses these objectives is the rapid adoption of telemedicine. Virtual appointments help protect patients and healthcare providers by eliminating risk of transmission of the coronavirus. When combined with data analytics, videoconferencing tools, and connected medical devices, telemedicine enables remote monitoring of patient health, facilitates communication among connected medical devices and physicians, and analyzes possible interventions for patients.
"Telemedicine has exploded," said Alex Castelli, Managing Partner of CohnReznick's Emerging Markets practice. "The leaders in the life sciences sector will be those who effectively and securely tie meaningful and predictive data to this convenient healthcare service offering."
Data, however, remains one of the highest hurdles across the industry. Life sciences companies must securely collect, manage, and process large volumes of data from disparate sources.
In addition, they must also manage a remote workforce, create safe laboratory environments, and enable sales teams. And to drive future revenues, businesses must continue building their sales pipeline, which has become more challenging due to restrictions on travel and large public gatherings.
Achieving remote-work objectives will require the right security technologies and controls, as well as connected collaboration and communications platforms that enable more accurate forecasting and scenario-based downturn planning. Above all, a remote-work program should include a robust employee training program that supports a workplace community that is engaged and productive—no matter where the work is done.
Analytics and data management
As the volume and criticality of business data multiplies, an effective route to recovery begins with robust data governance. A data governance program can help sharpen analytics outcomes by identifying, cleansing, and normalizing data assets. It can also document data flows to help ensure that data is available in a standardized, consistent, and accurate format across the organization.
Master data management (MDM), a discipline within data governance, is critical to streamlining management of mission-critical data domains and creating a trusted view of data. As data sources and formats proliferate, they may be incompatible with existing analytics systems and data formats. MDM helps address this issue by identifying and cataloging all data collected, stored, transmitted, processed, and retained.
Also essential is a data acquisition strategy that employs consistent processes to gather, filter, and clean data as it is acquired. Standardized data is critical to performing real-time analysis that can quickly identify and solve problems.
Together, MDM and data governance form a foundation that can deliver accurate analytics and financial forecasts, and ultimately build trust in your data.
Data catalogs and analytic models
Another discipline that can help organizations agilely manage data and analytics is data cataloging. Using metadata libraries, data catalogs allow data specialists to more efficiently and accurately perform data discovery and governance activities.
Data cataloging enables data specialists to discover, track, organize, and inventory all data assets; it also contextualizes data to yield more actionable business insights and inform data-driven decision-making. The result is a consistent data source and an underlying data structure that harmonizes data across multiple systems and phases of a project. This standardization can help businesses flexibly pivot as needed during each phase of a project, from R&D to post-launch marketing.
Revenue recognition and demand forecasting
Life science businesses must also be prepared to manage the complex revenue recognition rules and correctly align revenue with expenses. That's a particularly acute issue in life sciences because companies routinely invest millions of dollars—or more—to develop a new product, but revenue may not be recognized until the product is launched, often years later.
As the COVID-19 crisis continues to unfold, life sciences companies will face new decisions on revenue recognition as revenue sources and payment rules fluctuate. Other factors, such as supply chain disruptions, may require that businesses modify terms of existing contracts or rethink the timing of revenue recognition.
And in a business environment in which forecasting demand and financial performance have become increasingly critical—yet less predictable—accurate data can enhance the efficacy and speed of analytics and demand forecasting. Consider, for instance, that life sciences companies often develop entirely new products that have no demand or sales history. This lack of data complicates balancing demand and production with costs and profitability.
Tools like integrated business planning (IBP) can help businesses improve forecasting and understand the interplay of operations, productivity, and profits across functions. IBP aligns financial and nonfinancial data and connects disparate planning processes, people, and technologies to improve operational and financial efficiencies. This holistic approach to business planning can be a vital tool for life sciences companies as they navigate today's fractured and uncertain market.
"The current role of a CFO of a life sciences company is to anticipate and adapt to today's changing environment," said Ravi Raghunathan, CohnReznick's Life Sciences Practice Leader. "Having the right tools to make accurate decisions and projections is required."
Subject matter expertise
Paul Ricci

CPA, Partner, Technology+ National Leader

Ravi Raghunathan

CPA, Partner - Life Sciences Industry Leader

Alex Castelli

CPA, Managing Partner, Emerging Industries

Close

Contact

Let's start a conversation about your company's strategic goals and vision for the future.

Please fill all required fields*

Please verify your information and check to see if all require fields have been filled in.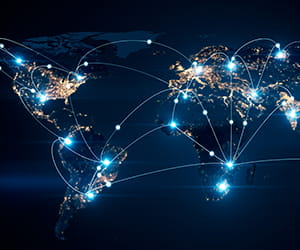 Coronavirus Resource Center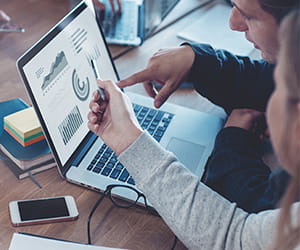 Integrated Business Planning
Receive CohnReznick insights and event invitations on topics relevant to your business and role.
Subscribe
This has been prepared for information purposes and general guidance only and does not constitute legal or professional advice. You should not act upon the information contained in this publication without obtaining specific professional advice. No representation or warranty (express or implied) is made as to the accuracy or completeness of the information contained in this publication, and CohnReznick LLP, its partners, employees and agents accept no liability, and disclaim all responsibility, for the consequences of you or anyone else acting, or refraining to act, in reliance on the information contained in this publication or for any decision based on it.