Revised cost accounting standards exemption
The Cost Accounting Standards Board (CASB),1 an independent-statutorily establishment, met on February 13, 2018 to issue a final ruling that was published from its last meeting on October 5, 2011.

The CASB revised "the exemption from CAS for firm-fixed-price (FFP) contracts and subcontracts awarded based on adequate price competition without submission of cost or pricing data."2 It realigns the exemption to match Federal Acquisition Regulation (FAR) by adding the word "certified" in front of the phrase "cost or pricing data," under 48 CFR 9903.201-1(b) (15), which coincides with the Board's original intent. Confusion came from contractors interpreting it to "mean cost or pricing data without the certification."3 Therefore, the revision narrows the exemption to contracts requiring certification. Although this is a relatively small change in the language, the implications should not be underestimated.

Out of the 10 exemptions, this one is highly recognized and cherished by practitioners and government contractors in avoiding the rigors of the standards. Government contractors who seek large contracts greater than $7.5 million know the administrative value of these exceptions, and the value from avoiding potential penalties if found noncompliant. Exemptions provide companies the opportunity to seek large contracts without formerly disclosing its cost accounting practices to the government. Contractors who are awarded contracts over $50 million are required to complete an eight-part government standard form (i.e., CASB DS-1) describing how it measures, assigns and allocates direct and indirect costs to government contracts. Completing this form takes a tremendous amount of effort across all aspects of the business.

Given the current pressures from U.S. Congress and the industry to further clarify and codify, we hope to see more meetings and further pronouncements. The National Defense Authorization Act (NDAA) of 2017 and 2018 both set forth strong language calling the CASB to action. The NDAA 2017, requires CASB to align its standards with generally accepted accounting principles and consider any standards under ligation to improve clarity. There is more to come as the government digests the 809 Panel's Report of the Advisory Panel on Streamlining and Codifying Acquisition Regulations that was released on January, 2018.4

Businesses that operate or want to operate in Government procurement arena need to keep their eyes on the ever-evolving regulatory shifts that will impact how they do business. Preparing disclosure statements often takes several months of careful preparation. Mitigating risk like submitting inaccurate incomplete information, delaying or even denied potential awards, or noncompliant accounting practices deserve special attention. Our team of experienced professionals work closely with contractors to gather, assess and describe its cost accounting practices.


1 Cost Account Standards Board is a function located within the Office of Federal Procurement Policy (OFPP), which is under the Office of Management and Budget (OMB)
2 83 FR 8634, Feb 28, 2018. Cost Accounting Standards: Clarification of the Exemption From Cost Accounting Standards for Firm-Fixed-Price Contracts and Subcontracts Awarded Without Submission of Certified Cost or Pricing Data.
3 Id.
4 The 18-person panel, created in section 809 of the FY 2016 National Defense Authorization Act (NDAA) and amended by section 863(d) of the NDAA for FY 2017 and sections 803(c) & 883 of the NDAA for Fiscal Year 2018, is tasked with finding ways to streamline and improve the defense acquisition process.
Subject matter expertise
Kristen Soles

CPA, Partner - Managing Partner, Advisory - Global Consulting Solutions and Government Contracting Industry Leader

Close

Contact

Let's start a conversation about your company's strategic goals and vision for the future.

Please fill all required fields*

Please verify your information and check to see if all require fields have been filled in.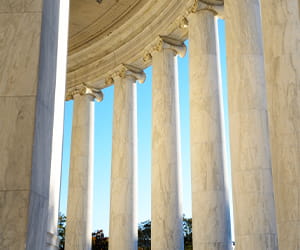 2019 GAUGE Report: Industry Roadmap of Benchmarks & Trends for GovCon
Receive CohnReznick insights and event invitations on topics relevant to your business and role.
Subscribe
This has been prepared for information purposes and general guidance only and does not constitute legal or professional advice. You should not act upon the information contained in this publication without obtaining specific professional advice. No representation or warranty (express or implied) is made as to the accuracy or completeness of the information contained in this publication, and CohnReznick LLP, its partners, employees and agents accept no liability, and disclaim all responsibility, for the consequences of you or anyone else acting, or refraining to act, in reliance on the information contained in this publication or for any decision based on it.