To say that 2020 was a year of turbulence for the retail industry would be an understatement.
The general population staying at home with only immediate household members meant that afternoons with friends window-shopping at the mall were no longer on the calendar. We saw businesses in specific industries thrive with the increased time at home, and sales skyrocketed for grocery stores, home and office furnishings, electronics, pet supplies, and exercise equipment. Apparel for the most part suffered with fewer work trips, vacations, and special occasions, but sectors like athleisure reaped the benefit.
Now that widespread vaccination is underway and the U.S. is continuing to move toward a "new normal," what changes can we expect to see in the retail space? Here are a few trends we think are likely, based on our experience and what we're hearing from throughout the industry.
Retailers continue to struggle with large returns
The shift to online shopping from the safety of your home meant fewer selections were being made in person, where the customer can touch the item and try it on for size. That shift meant that consumers were more likely to purchase multiple sizes or styles and send much of the purchase back to the store. Many retailers were so busy pivoting to meet the increase in online sales demand that they hadn't adequately prepared for the additional stress to their reverse supply chain that would come with it. Large retailers like Walmart and Amazon utilize artificial intelligence (AI) to calculate the cost of handling that return – the cost of shipping the item back to a warehouse where it will get unboxed, evaluated, and processed for sale again (if at all). In many cases it is determined that the cost outweighs the benefit of selling that item again. It has become a norm for retailers to refund the customer and let them keep those items instead of sending them back. This pattern, like free shipping and free returns, evolved a few years ago, and it's likely that it will quickly become the practice customers will expect from all retailers they shop with. It will be a delicate balance for retailers to manage customer satisfaction while also protecting themselves from shrewd customers exploiting the policy.
One way retailers can better meet the growing challenge of returns is by investing in integrated business planning (IBP) technologies. These tools can enable consumer companies to pivot quickly in response to market pressures, foresee the coinciding pressure coming to their reverse supply chain, and prepare for the increase in returns so they can manage their costs more effectively. This can result in savings worth multiples of the original investment in the technology. (Learn more about Integrated Business Planning and the potential cost saving benefits.)
ReCommerce is gaining traction
The rise in non-returns brings up a newfound burden: What becomes of those unwanted goods consumers now have on their hands? The environmental concern that rejected items will end up in landfills reinforces the altruism of upcycling – or ReCommerce – which has seen large gains the last few years. Resale is a fast-growing retail sector, especially in the wake of the pandemic, and is loved by customers for the opportunity to make money selling their unwanted items, the cost savings when they purchase used goods, and the overarching sustainability message the category represents. The recent $168 million ThredUp IPO is in juxtaposition with the more than 40 bankruptcies filed by traditional retailers since the pandemic began in 2020. This paints a clear picture of the direction the consumer is going.
What's next for shopping malls?
We can't discuss the future of retail without mentioning the fate of shopping malls, especially those indoors. Whether through bankruptcy or not, the pandemic accelerated many retailers' plans to close stores, particularly in malls, adding up to a sizable number of empty locations landlords must deal with. Anchor tenants may decide the real estate could be better used as mini distribution centers for ecommerce business – allowing them to ship from locations that are closer to customers, thereby reducing shipping costs – but that's not going to fill the extensive number of vacancies in the malls. Landlords will continue to be creative about new uses for abandoned space, including shared workspace solutions, apartment complexes, community centers, public housing, homeless shelters, even health clinics and charter schools to bring communities together in a meaningful and enduring way. There are creative examples across the country of how big-box stores have been reused: A former Meijer store in Greenville, Mich., became an indoor BMX track; a one-time Sam's Club in Olathe, Kan., is now home to a church; and the former site of a Target in Calumet City, Ill., is being converted to an indoor farm that will produce crops to distribute to supermarkets and restaurants in the area. Spaces that used to house entire shopping malls in Cary, N.C., and Los Angeles, Calif., are being repurposed into corporate headquarter campuses for Epic Games and Google, respectively.
The retail technology revolution is underway
For retailers that continue operating in their physical spaces, the pandemic is expected to have lasting changes in consumers' expectations of contactless offerings. This not only includes contactless payment options, but also opens a world of opportunity to use augmented reality (AR) in lieu of apparel dressing rooms or physical cosmetics testing. This is an occasion for new technology to step in and carve the new landscape. The customer is hungry for more offerings, and the surface has only been scratched. Innovation to help them virtually try on clothes for size not only blurs the lines of physical and digital, it also helps increase conversion and reduce returns. Retail is the perfect market for this innovation, as the results can be seen immediately with live feedback from customers and even viral exposure from the novelty.
In conclusion
The tides have changed since the COVID-19 pandemic began. Consumers are slowly returning to the shared social experience that retail has to offer, but it may never return to the levels it was at in 2019. E-commerce will continue to hold onto nearly a quarter of the consumer's wallet, and technology is the disruptor that will drive who is getting that share. A growing number of retailers have already been using AR applications to offer customers virtual "try before you buy" experiences, allowing them to visualize large objects in their homes (IKEA, Home Depot, Wayfair), color-matching cosmetics to their skin (Sephora, Ulta Beauty, Estee Lauder), and digitally try on clothing for size and look (Kohl's, Levi's, Timberland), and will continue to innovate and find new ways to address the needs of customers through personalization. As we look towards 2022, AR will become a critical investment to assist consumers in their daily lives. AR has proven it can add vast value to the shopper's experience, and we expect the AR technology trend to propel retailers into immersive shopping experiences in 2022 and beyond.
Subject matter expertise
Stacie Jefferies

Senior Manager, Technology+

Close

Contact

Let's start a conversation about your company's strategic goals and vision for the future.

Please fill all required fields*

Please verify your information and check to see if all require fields have been filled in.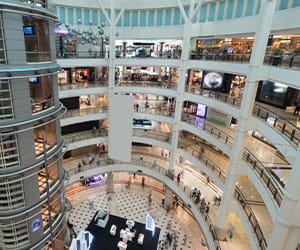 Integrated Business Planning for Retail
Receive CohnReznick insights and event invitations on topics relevant to your business and role.
Subscribe
This has been prepared for information purposes and general guidance only and does not constitute legal or professional advice. You should not act upon the information contained in this publication without obtaining specific professional advice. No representation or warranty (express or implied) is made as to the accuracy or completeness of the information contained in this publication, and CohnReznick LLP, its partners, employees and agents accept no liability, and disclaim all responsibility, for the consequences of you or anyone else acting, or refraining to act, in reliance on the information contained in this publication or for any decision based on it.