Restaurant automation strengthens need for human touch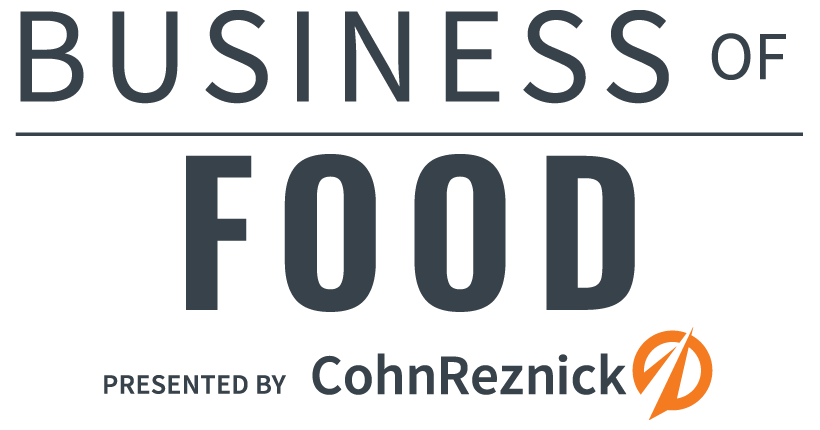 As artificial intelligence and technology grow more sophisticated, the restaurant industry must take care to balance the desire for efficiency that automation brings with the undeniable benefits offered by human interaction.
Automation on the rise
The advent of new technology may, however, have a profound impact on the future of human involvement in the restaurant industry.
The Center for an Urban Future (CUF), a Manhattan public policy think tank, issued a 2018 report concluding that almost 77% of the tasks done by the city's 69,000 waiters and 87% done by its 49,540 fast food service workers could be automated in the decades to come.
However, those percentage figures do not translate directly to job losses.
Automation's greatest and most immediate impact is being felt in the fast food and fast casual sectors of the industry. McDonald's has installed ordering kiosks and smartphone ordering app technology in the U.S., France, U.K., and Canada, while Shake Shack deployed a hybrid kiosk and cashier model in several locations last year. Spyce, the Boston-based, fast casual restaurant, has automated most of its meal preparation process. And a San Francisco technology company, eatsa, is providing a new twist on the old "Automat" diner model where customers select menu items delivered through vending machines.
"In today's world, technology in the restaurant industry is much more than POS and the ability to make reservations on an app. Customers are looking for a satisfying, holistic dining experience with little or no friction from ordering to the payment of their meals," observes Asael Meir, leader of CohnReznick's Technology Practice. "Innovative technologies make it possible for restaurants to meet the growing on-demand market. By not using technology to enhance the customer experience, restaurants face the real possibility of losing customers."
In fact, the CUF report insists that while "certain occupations may shed jobs as machines gain ground, technology is still anticipated to create more jobs than it displaces. In many cases, automation will require humans to work more closely with machines, rather than be replaced by them."
Healey Cypher, CEO of Zivelo, the company that makes McDonald's ordering kiosks, also believes the potential for lower headcount is not the driver for adopting this technology. Speaking at CohnReznick's 2018 New York Restaurant Technology Summit, Cypher said that the kiosks pay for themselves in about three months because customers tend to order more food when they're not feeling pressured to make quick decisions when they reach the front of the line and face the cashier. Cypher also noted that having free-floating concierge helpers available to answer questions about the kiosks, and even to help people ferry their purchases to their tables, makes customers feel less rushed and more willing to "increase their basket."
The importance of human touch
The benefits of a human touch in automated restaurants were not always immediately apparent, but they are now widely acknowledged. For example, eatsa has changed its mission statement over time to focus less on cost cutting and more on reallocating resources to benefit customers and its employees. In September, engineer Nora Naranjo wrote on the company blog, "Since I joined eatsa a year and a half ago [it has] evolved from a restaurant company looking to cut the costs of healthy and sustainable food by the means of automation to a tech company striving to help partners scale their operations by building intuitive hardware and software systems that significantly reduce restaurant employee turnaround, order queues, pickup times, and increase overall customer and employee happiness."
The recognition of the need for human touch is even acknowledged in the case of the first restaurant with a fully robotic kitchen. Spyce got its big break in 2015 when it attracted the attention of chef Daniel Boulud. Rather than being resistant to seeing technology encroach on his turf, Boulud was so impressed by the restaurant that he invested in the company and serves as its culinary director. "I discovered the robotic kitchen brought precision, consistency, taste, and freshness to the preparation," he says¹. In fact, Spyce's robotic kitchen allows the restaurant to create quality meals in about three minutes, at a modest price point beginning around $7.00.
But at Spyce, the human element is also crucial. It employs chefs who prepare the building blocks of the meals behind the scenes – chopping, steaming, seasoning, and otherwise preparing ingredients that will be used by the kitchen robots. Rather than being replaced by machines, human workers are literally working alongside them. And, since the restaurant veteran Boulud understands the value of customer engagement, Spyce employs greeters to assist guests when they place their orders at the kiosks and to answer questions about how the kitchen works.  
"There's a misconception that tech will replace human interaction," said Cindy McLoughlin, Managing Partner of CohnReznick's Consumer, Hospitality, and Manufacturing Practice, in underscoring the importance of this type of customer engagement. "Technology makes people more efficient so they can spend more time with the guests, which is what they're supposed to do." 
Fine dining parallels 
Even the finest restaurants can, at times, provide subpar experiences. Consequently, fine dining restaurants have also begun to embrace automation to improve the customer experience.
A fine dining customer with reservations may be forced to wait for their table. Consigned to the bar, they may have to compete for the attention of the bartender. Then, they may be asked to pay for their drinks on a separate check. After dining, that same guest can spend up to 20% of their total time in the restaurant waiting for and paying the bill. Potentially, over a third of the time spent in a fine dining restaurant can be an indifferent, or even unpleasant, experience.
But, those problems and others can be minimized with automation. "Some fine dining restaurants are now using CRM systems to keep track of what customers have ordered in the past, where they like to sit, and other dining preferences, allowing for a more tailored experience when they return," says McLoughlin. But, she quickly points out that this is not new to fine dining. "The concept of a restaurant knowing what a person wants was always part of the fine dining experience. Customers want to feel special, and not flooded by information and the need to make decisions. Automation helps the staff accomplish this better."
Automation clearly has the potential to lower costs, increase speed, improve service, and increase the amount of human interaction in all types of restaurants. The key to using it effectively is to see it as an enhancement, rather than a replacement, for the human touch. With this approach, restaurant employees can benefit from more interesting work, business owners can reap bigger profits, and customers can enjoy better and personalized dining experiences—whether at a fast food kiosk or at a corner table in a fancy restaurant.
Subject matter expertise
Cindy McLoughlin

CPA, Managing Partner, Consumer, Hospitality, and Manufacturing Practice

Close

Contact

Let's start a conversation about your company's strategic goals and vision for the future.

Please fill all required fields*

Please verify your information and check to see if all require fields have been filled in.
Receive CohnReznick insights and event invitations on topics relevant to your business and role.
Subscribe
This has been prepared for information purposes and general guidance only and does not constitute legal or professional advice. You should not act upon the information contained in this publication without obtaining specific professional advice. No representation or warranty (express or implied) is made as to the accuracy or completeness of the information contained in this publication, and CohnReznick LLP, its partners, employees and agents accept no liability, and disclaim all responsibility, for the consequences of you or anyone else acting, or refraining to act, in reliance on the information contained in this publication or for any decision based on it.