CohnReznick subject matter experts from across the firm share their perspectives on the various tax, legislative, and industry issues impacting our clients' businesses.
Restructuring & Dispute Resolution
December 22, 2020 | Bloomberg
U.S. Bankruptcy Tracker: Virus Sparks Worst December Since 2011
November 20, 2020 | Retail Touchpoints
It's a New Playing Field: The Keys to Restructuring Your Business for Post-Pandemic Success
October 28, 2020 | Bloomberg Law
Hospital Bankruptcy Surge Looms as Virus Rages, Stimulus Lapses
October 7, 2020 | McKnight's Senior Living
Need For Care Not Going Away, But Where Best to Provide it Under Scrutiny: M&A Expert

October 2, 2020 | Accounting Today
October 2, 2020 | ABF Journal
CohnReznick Adds Weinstein to Lead Workout and Restructuring Services in the Southeast
September 25, 2020 | Modern Healthcare
Two Years After Leaping Into Senior Living, ProMedica Says Bet is Paying Off
August 18, 2020 | Modern Healthcare
Ex-Tenet Execs Lead New Hospital Turnaround Firm
August 14, 2020 | ABF Journal
CohnReznick Wins 2020 TMA Turnaround of the Year Award for Guiding Successful Restructuring and Sale of Coordinated Health to Lehigh Valley Health Network
Coronavirus Archive
July 14 | MarketWatch
Coronavirus Slashes Deal-Making Globally: What to Expect Next
July 14, 2020 | Institutional Investor
These Private Equity-Backed Energy Companies Were Approved for PPP Loans
June 25, 2020 | Netsuite
Time to Reassess Your Retail & Commercial Real Estate Needs?
June 22, 2020 | Washington Business Journal
The Fed is Firing Up its $600B Small Business Lending Program. These D.C.-Area Banks are Participating.
June 19, 2020 | American Banker
Why Bankers Remain Undecided About Feds Main Street Program
June 8, 2020 | Institutional Investor
They're 'Free Markets' Guys — and They Want the Government to Intervene
June 4, 2020 | Netsuite
The New CFO Dashboard: KPIs To Track Now
June 3, 2020 | Marketplace
Federal Reserve loan program targets mid-size businesses
June 1, 2020 | NREI
The LIHTC Market Weathers COVID-19 Pressures
May 29, 2020 | ABFJ Journal
The Coming Waves of Bankruptcy and Restructuring
May 27, 2020 | accountingtoday
The focus shifts to PPP forgiveness
May 21, 2020 | CNBC
The Coronavirus is Crushing Bankrupt Retailers' Hopes For a Rebound – and Threatening Even More Jobs
May 20, 2020 | New Jersey Builders Association Dimensions Newsletter
Preparing for the Unthinkable: The Time to Act is Now (Page 13)
May 19, 2020 | Buyouts Insider
Fed Opens Access to Main Street Lending Program to More Private Equity Firms
May 7, 2020 | Law360
Main Street Lending Program Offers Liquidity With Limits
May 7, 2020 | SHRM
Which Paycheck Protection Program Expenses Are Eligible for Forgiveness?
May 4, 2020 | NPR
Here's How The Small Business Loan Program Went Wrong In Just 4 Weeks
April 30, 2020 | Modern Healthcare
Covid-19 Pandemic Likely Put Some Bankruptcies on Hold
April 29, 2020 | CPExecutive
Looking Ahead: Changes to The Office Sector
April 29, 2020 | FundFire
How Blackstone Will Get Troubled Assets 'To the Other Side'
April 28, 2020 | NPR
Small Businesses Say Rescue Loans Come With Too Many Strings Attached
April 17, 2020 | Crains New York
Here's the Other SBA Loan Program Plagued by Confusion and Costs
April 16, 2020 | Forbes
Restaurants Say Paycheck Protection Program Has Restrictions That Make The Funding Untouchable
April 10, 2020 | Fortune
Freelancers and Independent Contractors Can Now Apply for SBA Paycheck Protection Program Loans
April 9, 2020 | Pitchbook
Private Equity Firms Promise Millions for Coronavirus Relief
April 9, 2020 | Restaurant Hospitality
The Paycheck Protection Program: Feedback From the Front Lines
April 8, 2020 | Modern Restaurant Management
Surviving Disruption: How New COVID-19 Legislation Can Assist the Restaurant Industry
April 7, 2020 | Vox
Many Small Businesses are Being Shut Out of a New Loan Program by Major Banks
With Survival At Stake, Small Business Owners Frustrated By Aid Delays
April 6, 2020 | Wall Street Journal
Big Restaurant, Hotel Chains Won Exemption to Get Small Business Loans
April 3, 2020 | Bisnow
For Employers, CARES Act Tax Provisions May Offer More Relief
April 3, 2020 | Thomson Reuters
With COVID-19 Challenges, Will Regulators Provide Delay for Companies Implementing New Rules?
March 23, 2020 | Accounting Today podcast
Subject matter expertise
Gary Levy

CPA, Chief Strategy and Growth Officer

Close

Contact

Let's start a conversation about your company's strategic goals and vision for the future.

Please fill all required fields*

Please verify your information and check to see if all require fields have been filled in.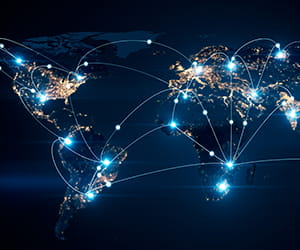 Coronavirus Resource Center
Receive CohnReznick insights and event invitations on topics relevant to your business and role.
Subscribe