Quick contract closeouts – Beneficial to both contractors and the federal government
Every government contract that begins must have an end. However, contract closeouts often take much longer than contractors would prefer, resulting in constrained cash flow, disgruntled investors, documentation retention issues, and employee turnover. Fortunately, Federal Acquisition Regulation (FAR) 42.708 outlines instructions on how federal executive agencies may expeditiously close out certain flexibly priced contracts that have not been fully audited. These instructions are collectively known as "quick closeout procedures." Government contractors should be more proactive with contracting officers about the quick closeout process when warranted.
GAO report on contract closeouts
The Government Accountability Office (GAO) released a
report
in September 2017 that evaluated contract closeout processes in five major executive agencies (Defense, State, Justice, Homeland Security, and Health and Human Services). GAO found many different issues that have impeded the contract closeout process. While it cited the Defense Contract Audit Agency's (DCAA's) significant audit backlog as a major reason for contract closeout issues, it also called out these agencies' procedural and structural challenges with regards to contract closeouts.
Most contracting groups were not easily able to summarize what stage of closeout each of their completed contracts were in. There were frequent examples of groups that did not know how many were eligible for closeout. GAO also noted that there were rarely any goals and performance measures in place to reduce contract closeout backlogs. Ultimately, in GAO's words, "We found that closing out contracts is not the highest priority for contracting officers that are charged with awarding and administering contracts for products and services to meet mission needs."
A privilege, not a right: How to determine if you qualify for a quick closeout
One tool federal executive agencies can lean on to help reduce the contract closeout backlog is quick closeouts. While many agencies' procurement manuals instruct their contracting officers to utilize quick closeout procedures to the maximum extent practicable, it is not a guaranteed "right" for contractors (or the government) to use them when circumstances warrant the consideration of using these procedures. That being said, federal contractors should cooperatively work with their contracting officers to help identify contracts that are eligible for quick closeout.
Conclusion: Quick contract closeouts can be beneficial
Please note that quick closeout procedures are not suitable for prime contractors use on subcontracts.
Subject matter expertise
Jeffrey Shapiro

CPA, Partner

Close

Contact

Let's start a conversation about your company's strategic goals and vision for the future.

Please fill all required fields*

Please verify your information and check to see if all require fields have been filled in.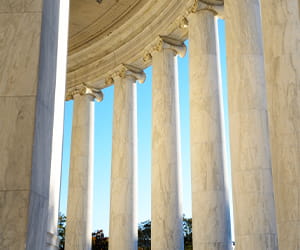 2019 GAUGE Report: Industry Roadmap of Benchmarks & Trends for GovCon
Receive CohnReznick insights and event invitations on topics relevant to your business and role.
Subscribe
This has been prepared for information purposes and general guidance only and does not constitute legal or professional advice. You should not act upon the information contained in this publication without obtaining specific professional advice. No representation or warranty (express or implied) is made as to the accuracy or completeness of the information contained in this publication, and CohnReznick LLP, its partners, employees and agents accept no liability, and disclaim all responsibility, for the consequences of you or anyone else acting, or refraining to act, in reliance on the information contained in this publication or for any decision based on it.