HOSPITALITY Q&A: The impact of coronavirus on the hospitality industry

How can hospitality and retail employers mitigate risk and protect their financial exposures amid the unprecedented disruptions of the current coronavirus outbreak? Cindy McLoughlin, managing partner of CohnReznick's Consumer, Hospitality, and Manufacturing practice, shares her insights on the current industry climate and what business owners should know.
Q: What is my financial exposure/liability as a business owner?
A: First and foremost, things are changing at a dramatic speed. Schools are closing across the country, and the Centers for Disease Control and Prevention has recommended postponing or canceling large in-person events. Some government officials are strongly recommending, or even mandating, closure of restaurants and bars, only allowing takeout or delivery. For those that are being forced to close, the financial exposure could be catastrophic. For those that are still open and operational, I would strongly suggest you take heed of what others are doing across the country and start to pivot in terms of delivery and takeout. You must consider all your options and make quick and smart decisions. It's times like these when people will still want comfort food from the brands they know and love – now, more than ever.
For those whose operations are still open for business, it really depends on your circumstances, but start by thinking of what are most businesses' two largest costs: rent and labor.
Labor is your largest variable cost, and the decisions you need to make will depend on a lot of factors. Be mindful of local labor laws before reacting. You must consider whether your employees are exempt or nonexempt, whether you go through closures or furloughs, and what state or local laws you fall under before making decisions. Talk to your legal counsel for specific guidance.
Rent is the largest fixed cost. Address your lease obligations; don't just stop paying your landlord. Be proactive: Look and see if you have personal guarantees or good-guy clauses. In the event you need to consider triggering the good-guy clause, make sure you understand the implications to properly limit your exposure. Review your agreements and reach out to counsel for guidance. Maintain proper communication with landlords – ask for relief, deferrals or rent reduction.
Beyond those two, look at your other obligations – to suppliers, lenders, investors, and others – and evaluate what responsibilities you have and what options may be available. Know when to bring in an advisor to assist with a business interruption plan.
Q: What can I do, as a business owner, to mitigate risk?
A: The most important thing is to know what you don't know and know when to reach out to your advisors for help. Realize that this is an unprecedented situation. Bring in the people who know this well to help you think strategically through both operational and financial scenarios so you can pivot quickly. Our Business Triage & Stabilization Team would say to be proactive, communicate with your partners, landlords, and suppliers, but do it "before" it's needed so you can get a good plan in place and make proactive decisions.
Q: What type of financial distresses have you seen as a result of the coronavirus?
A: Financial distress is both supply- and demand-driven. In addition to restaurant closures and limitations, we have noticed a decrease in travel, an increase in hotel vacancies and event cancellations, and a decrease in business dining, creating a ripple effect. The virus is impacting businesses across the country at different speeds. In New York, we are noticing things shifting at a dramatic pace, while others are reacting differently as a result of what they are witnessing across the country. There is an increase in employees working from home, which creates a geographic shift that has primarily impacted fast-casual restaurants that usually rely on the business lunch daypart. Eating establishments at airports, sports arenas, and large venues have been largely impacted, and of course that has been detrimental for all their employees.
Q: How should companies respond to the financial distress?
A: Get the right people on your team looking into your business from both an operational and financial angle. Be strategic. Determine your short- and long-term liquidity. Do you have access to credit lines? What can you stretch? What's perishable versus nonperishable? Be nimble. How much cash do you have on hand? How long will it last? Can you modify your menu temporarily to a more limited menu? Can you market individually wrapped delivery items? How long can you operate? Weeks? Months? Even in areas that are not mandated to be closed, should you consider temporarily shutting down? Remove tables to allow for social distancing? You have to model out scenarios so you know what triggers to pull and when. It is best to get pencil to paper and go through the exercise to see what your options are and what your plan should be. If you have debt requirements and loan covenants, you need to be communicating with those parties as well. Are there any alternative financing options?
Q: What else should business owners know right now?
A: Don't lose sight of the fundamental fact that whatever happens, people still need to eat. Try to be strategic and nimble, and work out ways that you can meet their needs and help your business "weather the storm." Look into frictionless pickup – leave meals at people's door in tamper-resistant packaging. Rethink a menu, simplify it so it's less costly, perishable, and labor-intensive. Cross-train employees to fill gaps. Activate the solutions that will work for you and your concept.
Contact
Cindy McLoughlin, CPA, Managing Partner, Consumer, Marketing, and Hospitality practice
646.625.5753
Subject matter expertise
Cindy McLoughlin

CPA, Managing Partner, Consumer, Hospitality, and Manufacturing Practice

Close

Contact

Let's start a conversation about your company's strategic goals and vision for the future.

Please fill all required fields*

Please verify your information and check to see if all require fields have been filled in.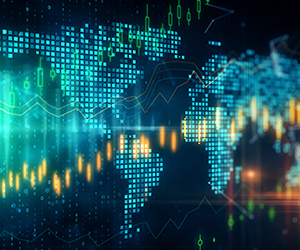 On-Demand Webinar: Mitigating Coronavirus Disruption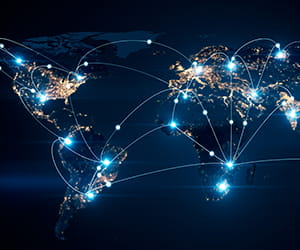 Coronavirus Resource Center
Receive CohnReznick insights and event invitations on topics relevant to your business and role.
Subscribe
This has been prepared for information purposes and general guidance only and does not constitute legal or professional advice. You should not act upon the information contained in this publication without obtaining specific professional advice. No representation or warranty (express or implied) is made as to the accuracy or completeness of the information contained in this publication, and CohnReznick LLP, its partners, employees and agents accept no liability, and disclaim all responsibility, for the consequences of you or anyone else acting, or refraining to act, in reliance on the information contained in this publication or for any decision based on it.