Q&A: Extra insights on how cannabis companies can use ERP systems to scale for success

CohnReznick recently hosted a webinar – now available as an on-demand recording –  on the benefits of enterprise resource planning (ERP) systems for cannabis businesses. Strong ERP functionality can help with supply chain visibility, inventory controls, and reverse engineering of finished goods. Speakers discussed how these systems can be used to help with forecasting, cost analysis, and inventory tracking, among other points.
To supplement the presentation, we have provided responses below to some of the questions submitted by webinar attendees. (Some questions have been edited for length or clarity.) Listen to the full recording or contact our team to learn more.
1) How effective is the hybrid approach, a combination of software applications that are integrated together? As traditional ERPs develop cannabis-specific modules, how can we best use purpose-built systems and traditional ERP as backbone as a migration strategy?
A hybrid system approach will have its pros and cons and really depends on where you are in your business life cycle. Fully integrated businesses and larger players in the market should look at a more traditional ERP system. However, if you are a startup cannabis cultivator and sell only flower to wholesale buyers, you could probably do pretty well with a purpose-built cannabis ERP system. The con in this scenario is that the financial reporting, costing, and forecasting reports will not be as detailed in a cannabis-specific platform, mainly due to the immaturity in that software market. A middle-ground approach would be to implement a traditional ERP as the general ledger and use the cannabis-specific platform to handle operations. When evaluating more traditional ERP systems to use as a financial management tool, try to understand the available functionality for procurement, manufacturing, and order entry. There are other modules you potentially could turn on in the traditional ERP system in Years 3, 4, or 5 that could then support some of your initiatives as you consider migrating away from a cannabis-specific solution if you do in fact outgrow it.
2) What is the best way to set up and maintain work in progress (WIP) inventory allocations?
First, determine a cost for what you are attempting to value (plants or distillate). Are you able to get to a true cost detail required (direct, indirect, and overhead costs) for one single item, such as a plant, if you cost out details such as square footage of the room, the greenhouse, and the facilities needed to take the overhead and apply it to WIP? The best way to maintain these values would be to support them with an ERP system that has the functionality to break costs into the level of detail you are looking for. As you grow and scale your cannabis business, an investment into an ERP is a must. 
3) What are cannabis companies doing to select their ERP platform? Are they picking best-of-breed applications and patching them together, or picking one end-to-end solution (if one even exists)?
The best-of-breed ERP solutions can really help get a new company off the ground, since these systems were developed with cannabis-specific intricacies in mind. The traditional ERPs will provide you with a lot more detail and functionality, though. We are starting to see Tier 1 ERP vendors becoming more comfortable in the cannabis space and starting to roll out cannabis-specific product enhancements to their solutions. The best practice for evaluating software vendors is to bring in a variety of competitors. It's beneficial to understand the similarities and differences between a Tier 1 ERP system and a cannabis-specific platform, plus what plans the software vendor has for the next five years specific to the cannabis industry. It all comes down to your specific requirements and which solution can provide the value for your budget. 
4) Are there any cannabis ERP systems that encompass all relevant needs to help growth? 
Traditional ERPs would provide you with a lot of standard ERP functionality out of the box. Most companies that have experienced some growth find themselves adding new applications to their overall technology footprint, which can lead to confusion as multiple systems compete to be the system of record when using a best-of-breed cannabis solution. 
5) Do disparate systems need to be integrated with various application programming interface (API) components?
Our recommended best practice would be to leverage as much of the functionality within your selected ERP as possible, as long as it can support your business requirements. Having fewer systems, or a lean technology footprint, makes data governance and maintaining data integrity much easier for all end users. As your business begins to outgrow your selected ERP, or identifies a third-party application that would improve a process, APIs would be needed to have the systems push and pull data back and forth appropriately. 
6) What is the best inventory costing method to use when setting up an ERP for an extraction company, where raw material prices continue to fluctuate? Standard vs. average cost, or do you suggest another?
If you use a traditional ERP platform, you can choose between standard or average cost, depending on which of the two best represents how you want to report your financials. We see most manufacturers leverage standard cost and manage variances while updating standards quarterly, semi-annually, or annually.
7) Should a company be a specific size before considering an ERP system?
Companies of any size can decide to implement an ERP system. Ultimately, it comes down to your budget, the need to scale, and what is needed to support your company's business goals. Cannabis businesses will not necessarily implement all the functionality of any system. The best approach is to tailor the functionality of the ERP platform to support to your organization's specific requirements, and to understand what functionality you can "turn on" at a later date to support future requirements and initiatives.
Contact
Chris D'Arduini, Senior Manager, Strategy, Technology, and Transformation
312.854.1223
Alex Volpi, Senior Consultant, Strategy, Technology, and Transformation
646.254.7452
Subject matter expertise
Ira Weinstein

Managing Principal – Real Estate, Cannabis Industries

Close

Contact

Let's start a conversation about your company's strategic goals and vision for the future.

Please fill all required fields*

Please verify your information and check to see if all require fields have been filled in.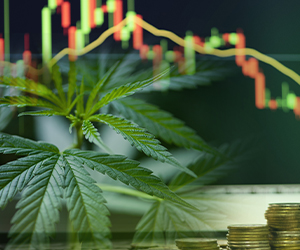 On-Demand Webinar: How Cannabis Companies Can Use ERP Systems to Scale For Success
Receive CohnReznick insights and event invitations on topics relevant to your business and role.
Subscribe
Any advice contained in this communication, including attachments and enclosures, is not intended as a thorough, in-depth analysis of specific issues. Nor is it sufficient to avoid tax-related penalties. This has been prepared for information purposes and general guidance only and does not constitute legal or professional advice. You should not act upon the information contained in this publication without obtaining specific professional advice specific to, among other things, your individual facts, circumstances and jurisdiction. No representation or warranty (express or implied) is made as to the accuracy or completeness of the information contained in this publication, and CohnReznick LLP, its partners, employees and agents accept no liability, and disclaim all responsibility, for the consequences of you or anyone else acting, or refraining to act, in reliance on the information contained in this publication or for any decision based on it.