This year, one of the real focus areas for M&A activity will be specialty services, including dermatology, ophthalmology, fertility, orthopedics, and gastroenterology. ASCs and multispecialty medical groups are also on the radar screen. Niche areas within healthcare are still highly fragmented and underpenetrated. Today, many operators own fewer than five locations and lack a dominant market position. This dynamic presents numerous opportunities for consolidation as well as organic growth.
Rising valuations in the healthcare space are now catching the attention of small practices. Many founding physicians in these specialty areas have built their practices to a reasonable size and are reaching a point in their careers where they want to exit. They are quickly realizing they can sell for a premium in the current market and, thus, may be receptive to potential acquirers.
Just recently, for instance, Orthopedic Associates, which has 12 providers and multiple locations across the greater Oklahoma City area, joined Mercy Clinic. In a second example, CEI Vision Partners, a portfolio company of private equity firm Revelstoke Capital Partners LLC, acquired Virginia Eye Consultants, an ophthalmology group comprised of 17 providers that service the Norfolk, Virginia Beach, and Chesapeake markets.
These are just a few of the many midmarket deals we can expect to see this year in specialty healthcare services. Given the availability of capital and the financially attractive characteristics of this market, expect to see a further increase in acquisition activity by both strategic and financial buyers.
Due diligence plays an important role to ensure investors get what they bargain for. Here are a few important variables to take into consideration:
Billing practices
If a clinic's billing practices are not in compliance with applicable laws and regulations, it can have a significant impact on the valuation of the business. An example might be a situation where a clinic is charging higher amounts for procedures than allowed. In addition to regulatory risk for the buyer, this practice could result in over-stated revenues and an artificially inflated valuation.
Physician compensation
There are many small, owner-run practices in which the founding physicians draw exceedingly large salaries that are not consistent with market rates. So, it is incumbent on either a financial or strategic sponsor to draw up a more reasonable and formalized compensation package.
Cash to accrual considerations
Our experience with most practices is that internal financial statements are prepared on a cash basis of accounting. Therefore, it is critical to understand the cash to accrual adjustments; specifically, on the revenue side. In a growing practice, this can significantly impact earnings.
Sellers, for their part, need to conduct their own internal diligence to make themselves more attractive to buyers. It's not uncommon for specialty practices to lack sophistication in terms of accounting and financial reporting. In general, these groups should convert to generally accepted accounting principles (GAAP) which will give their numbers more credibility among potential investors—and can ultimately lead to higher valuations.
The prognosis for M&A activity in specialty practices looks promising this year. But both buyers and sellers should properly prepare so they can be equally well-positioned to seize opportunities that can generate healthy returns.
Subject matter expertise
Claudine Cohen

Managing Principal, Value360 Practice

Close

Contact

Let's start a conversation about your company's strategic goals and vision for the future.

Please fill all required fields*

Please verify your information and check to see if all require fields have been filled in.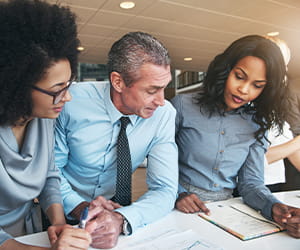 Receive CohnReznick insights and event invitations on topics relevant to your business and role.
Subscribe
This has been prepared for information purposes and general guidance only and does not constitute legal or professional advice. You should not act upon the information contained in this publication without obtaining specific professional advice. No representation or warranty (express or implied) is made as to the accuracy or completeness of the information contained in this publication, and CohnReznick LLP, its partners, employees and agents accept no liability, and disclaim all responsibility, for the consequences of you or anyone else acting, or refraining to act, in reliance on the information contained in this publication or for any decision based on it.