STRATEGIC PLANNING: How an IBP Approach Creates Resiliency

Many companies plan for crisis situations that could impact business continuity. But fewer are equipped for a prolonged period of supply chain interruption, labor shortages, and the broader economic impact from something as unpredictable as a globally transmitted infectious disease. 
Broken supply chains, disrupted manufacturing, labor stoppages, and declining consumer confidence are just a few of the ways that the novel coronavirus and similar crises can put pressure on businesses around the world. Yet many manufacturers, retailers, hospitality businesses, pharmaceutical companies, and others continue to rely on manual processes and siloed data that cannot deliver the insights and analytics needed to quickly and effectively manage volatile forces. Their dependence on outmoded data and systems impedes their ability to anticipate and nimbly respond to rapidly shifting market dynamics.
Disconnected processes across an organization, obsolete data collection methodologies, cumbersome enterprise systems, and line-of-business silos significantly constrain planning effectiveness and critical communication in times of crisis. 
"You cannot prepare for everything, and there are no one-size-fits-all approaches in a situation of magnitude like the coronavirus outbreak. However, these situations do emphasize the importance of putting systems and processes in place that allow you to respond rapidly and creatively to limit the impact on your business," says David Rubin, CohnReznick Risk and Business Advisory National Director. "Natural calamities, epidemics, and catastrophes are, unfortunately, an inevitable fact of life."
Build a more resilient organization with integrated business planning (IBP)
The ability to identify and react appropriately to unpredictable swings in demand, supply, labor, and customer preferences doesn't happen by accident. What's needed is a business strategy that unifies people, processes, and technologies across corporate functions to align financial and nonfinancial data, link planning processes, drive communication, and deliver fast, accurate reporting – or, in other terms, an integrated business planning (IBP) approach.  
An IBP strategy and supporting technology can help your organization stay ahead of the curve and not just react to, but plan for, market contingencies and emergencies. As a result, your company is better able to adjust quickly to shifting external forces, with improved decision-making, collaboration, and profitability.
How can IBP help?
By implementing an IBP strategy, companies can integrate data and business solutions to gain better visibility into current marketplace dynamics, responding to pressures more nimbly, collaboratively, and with greater accuracy. 
"An effective IBP strategy would allow companies that depend on Chinese component production, for example, to deftly switch to second-line vendors with little disruption to the production cycle," notes Henrietta Fuchs, who co-leads CohnReznick's Manufacturing and Distribution practice. 
Companies must anticipate the complexities of sales channels, logistics, changing consumer and customer preferences, dynamic supply chains, and compressed product life cycles. This is difficult enough in a normal environment; layering a global crisis on top of these factors demands intercompany collaboration, communication, integration, and innovation. That's where a centralized data platform can be invaluable. Combining fully integrated data sources with linked planning processes enables accurate forecasting and reporting, helping companies prepare for volatile market factors and respond appropriately to a difficult environment. 
For companies across industries, IBP can help monitor the effects of crisis-induced business fluctuations. Through better data and reporting, companies can keep track of how their business is being impacted in real time, understand where mitigation is needed, and take action as required to ensure operations are rectified and recovering. 
Replace reactive analysis with predictive insights  
For many businesses, design and implementation of a successful IBP program is an initiative that will require outside expertise. That's where CohnReznick can help. We have the experience, dedicated personnel, and proven methodologies to help organizations use IBP to take charge of their well-being. Our team can help you implement an IBP solution that empowers you to anticipate the future by improving financial planning, business agility, and operational efficiencies. 
Ultimately, though crisis situations and business disruptions will happen, how they are managed is the litmus test of performance. Though it may be too late to negate the impact of the novel coronavirus on current operations, companies may blunt the impact of future emergencies by establishing a robust IBP strategy to complement business continuity and disaster recovery planning.
For more information on the value an integrated business planning strategy can bring to your business,
subscribe for updates on our IBP insights
, resources, and events, or
visit our resource center
.
Contact
David Rubin, Principal, Risk and Business Advisory National Director
973.871.4021
Henrietta Fuchs, CPA, Partner, Manufacturing and Distribution Co-Leader
646.762.3432
Subject matter expertise
Henrietta Fuchs

CPA, Partner, Manufacturing and Distribution Industry – Co-Leader

Close

Contact

Let's start a conversation about your company's strategic goals and vision for the future.

Please fill all required fields*

Please verify your information and check to see if all require fields have been filled in.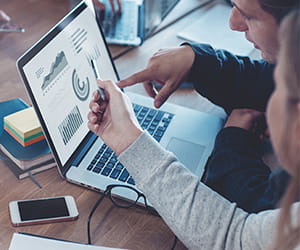 Integrated Business Planning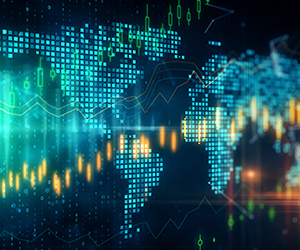 On-Demand Webinar: Mitigating Coronavirus Disruption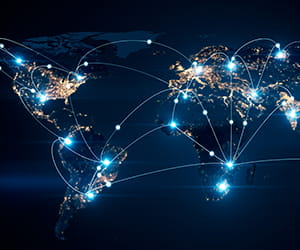 Coronavirus Resource Center
Receive CohnReznick insights and event invitations on topics relevant to your business and role.
Subscribe
This has been prepared for information purposes and general guidance only and does not constitute legal or professional advice. You should not act upon the information contained in this publication without obtaining specific professional advice. No representation or warranty (express or implied) is made as to the accuracy or completeness of the information contained in this publication, and CohnReznick LLP, its partners, employees and agents accept no liability, and disclaim all responsibility, for the consequences of you or anyone else acting, or refraining to act, in reliance on the information contained in this publication or for any decision based on it.