For a manufacturing business, getting the full organization to be quickly and completely aware of sudden shifts is only part of the battle.
It's also vital to have agility in planning and forecasting to nimbly identify and respond to unpredictable swings in demand, production, materials availability, labor, and customer preferences.
An integrated business planning (IBP) strategy, which connects people, processes, and data company-wide, can help boost this agility. Read on to learn more.
LABOR AND PRODUCTION PLANNING ARE UNCONNECTED — AND AT ODDS
Q: Each month, my company misses delivery deadlines and pays unnecessary overtime charges because we cannot quickly update production projections. By the time the labor-planning staff receives revised production estimates, it's too late to reduce or increase the number of scheduled shop-floor workers. How can we solve this?
A: Without visibility into current production estimates, manufacturers may lack adequate workers to meet on-time delivery and may need to resort often to staff overtime. This erodes revenues, and it can also impact safety because increased work hours can result in more employee injuries. IBP solutions can connect production and labor planning, and build in head count assumptions at the department level. When production estimates move up or down, scheduling adjustments are automatically made in tandem, and that allows planners to more accurately model production and personnel costs.
Long-term impact: Connected labor and production systems enable manufacturers to meet production demands while minimizing overtime. That can help avoid safety incidents, as well as improve job satisfaction among plant workers and decrease employee turnover. Ultimately, connected labor and production forecasting will help improve margins.
HAVING THE MEANS, BUT NOT THE MATERIALS
Q: We have trouble making sure that appropriate materials are on hand when production demands increase unexpectedly. As a result, we often have to expedite shipment of materials, which increases production costs and strains our workforce. How can we better link demand and materials planning?
A: IBP can be configured with material requirements planning (MRP) capabilities that help ensure that the right components are available for production at the right time. MRP uses data from operational systems to calculate materials on hand, determine if additional components are needed, and schedule purchases. With an IBP platform, organizations can integrate MRP and production systems so that products are delivered on time while inventory levels are minimized.
Long-term impact: Alignment of materials and production planning allows forecasters to use real-time data to update requirements as supply and demand fluctuate. This helps ensure that the right materials are available for production, and also optimizes the use of manufacturing equipment, improves on-time delivery, and boosts labor efficiencies.
TAKE ACTION
Balancing materials, production, and labor requires integrated systems and processes that can simultaneously adjust for market shifts. It also demands in-depth, accurate data and flexible analysis models to calculate and predict operating requirements.
GET MORE INSIGHTS ON INTEGRATED BUSINESS PLANNING FOR RETAIL
In addition to boosting your planning and forecasting agility, IBP can help you connect teams and functions across your organization, tackle visibility challenges, and enhance your processes and performance. Register and download our full report to learn how.
Contact
Marisa Garcia, CPA, Partner, Advisory, Integrated Business Planning (IBP) Leader
646.601.7786
Henrietta Fuchs, CPA, Partner, Manufacturing and Distribution Co-Leader
646.762.3432
Subject matter expertise
Marisa Garcia

CPA, Partner, CohnReznick Advisory

Henrietta Fuchs

CPA, Partner, Manufacturing and Distribution Industry – Co-Leader

Close

Contact

Let's start a conversation about your company's strategic goals and vision for the future.

Please fill all required fields*

Please verify your information and check to see if all require fields have been filled in.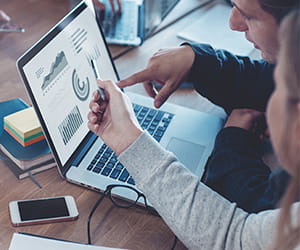 Integrated Business Planning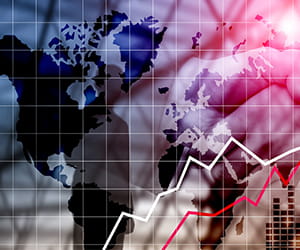 Preparing for business disruption in the wake of Coronavirus
Receive CohnReznick insights and event invitations on topics relevant to your business and role.
Subscribe
This has been prepared for information purposes and general guidance only and does not constitute legal or professional advice. You should not act upon the information contained in this publication without obtaining specific professional advice. No representation or warranty (express or implied) is made as to the accuracy or completeness of the information contained in this publication, and CohnReznick LLP, its partners, employees and agents accept no liability, and disclaim all responsibility, for the consequences of you or anyone else acting, or refraining to act, in reliance on the information contained in this publication or for any decision based on it.