HEALTHCARE: Staffing shortages top COVID-19 challenges for physician practice management (PPM) companies

CohnReznick, Cross Keys Capital, and McDermott, Will & Emery recently co-hosted the second of their three-part healthcare roundtable series on physician practice management (PPM) and outpatient services. This second roundtable focused on the restart, ramp-up, and operational considerations of the "new normal" emerging from the COVID-19 pandemic. 
Panelists agreed that COVID-19 has created an unprecedented environment that is here to stay for the foreseeable future. Unlike in the first few months of the pandemic, PPM and outpatient service platforms are currently open for business, and patient demand seems strong. The public is once again visiting the doctor's office and focusing on their health and wellness.
From an operational perspective, the key takeaways were not about functioning at a lower capacity, the increased costs of personal protective equipment (PPE), or keeping facilities clean. Instead, staffing issues were top of mind. PPMs are finding that they are struggling to identify the requisite staff who can keep up with patient demand. "We have a supply, not a demand, issue," as some of them have noted.
So, what is contributing to these staffing issues?
First, many healthcare employees are working parents who, like other working parents, are struggling to find suitable day care at a reasonable cost. Many of their kids are not attending school, or, for those who are, they are doing so at home in a remote learning environment. And summer camps, which have traditionally been a life saver for working parents during the school recess, may be open, but many are operating at reduced schedules.
Second, until recently, the government stimulus programs implemented to support furloughed workers paid many of them filing for unemployment more than what they had been earning. While these initial COVID-19 benefits have expired, the next round of proposed benefits is still expected to provide enhanced amounts. If it does, this will likely exacerbate the healthcare worker supply issue.
To address this shortage, practices are taking a variety of action steps, including:
1. Revisiting workflows, aimed at reducing redundancies
2. Offering high-performing employees increased incentives and bonuses
3. Expanding benefits to include solutions for day care and other support
4. Boosting salaries and wages 
5. Outsourcing back-office and other services to reduce reliance on full-time employees
Additionally, in the current environment, practices are being compelled to perform mandatory employee tests in-house. Consequently, they are entering into costly agreements with labs to fast-track results.
Ultimately, the added costs for these and other measures will need to be passed on to patients directly or indirectly through higher premiums. Some practices are already implementing surcharges as high as 5%. Payers are pushing back while patients bear the out-of-pocket expense.
Considering the many challenges in front of PPMs and others in the healthcare industry, the consensus of the roundtable participants was that practices willing to adapt, innovate, and embrace change will flourish and ultimately emerge stronger. Those who aren't will languish and, in the extreme, shut their doors.
Contact
Claudine Cohen, Managing Principal, Transactions & Turnaround Advisory
646.625.5717
Caroline Znaniec, Managing Director, CohnReznick Advisory, Healthcare
410.783.6230
Subject matter expertise
Claudine Cohen

Managing Principal, Value360 Practice

Close

Contact

Let's start a conversation about your company's strategic goals and vision for the future.

Please fill all required fields*

Please verify your information and check to see if all require fields have been filled in.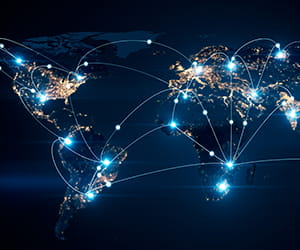 Coronavirus Resource Center
Receive CohnReznick insights and event invitations on topics relevant to your business and role.
Subscribe
This has been prepared for information purposes and general guidance only and does not constitute legal or professional advice. You should not act upon the information contained in this publication without obtaining specific professional advice. No representation or warranty (express or implied) is made as to the accuracy or completeness of the information contained in this publication, and CohnReznick LLP, its partners, employees and agents accept no liability, and disclaim all responsibility, for the consequences of you or anyone else acting, or refraining to act, in reliance on the information contained in this publication or for any decision based on it.