Do you suffer from


Organizational Chaos?

YOU MAY NOT REALIZE IT, BUT AS YOUR COMPANY HAS GROWN, IT MAY HAVE REGRESSED INTO A STATE OF CHAOS.

CohnReznick, one of the leading accounting, tax, and advisory firms in the United States, surveyed 217 senior-level executives from various industries across the country and discovered that a majority (64%) of companies have identified organizational chaos within their organization, but have no plan in place to eliminate it. Below is a summary of other key findings from our live poll.
Symptoms of Chaos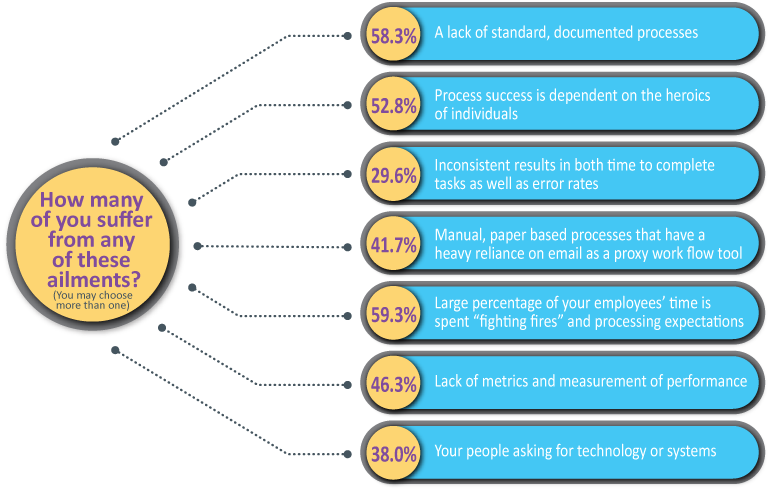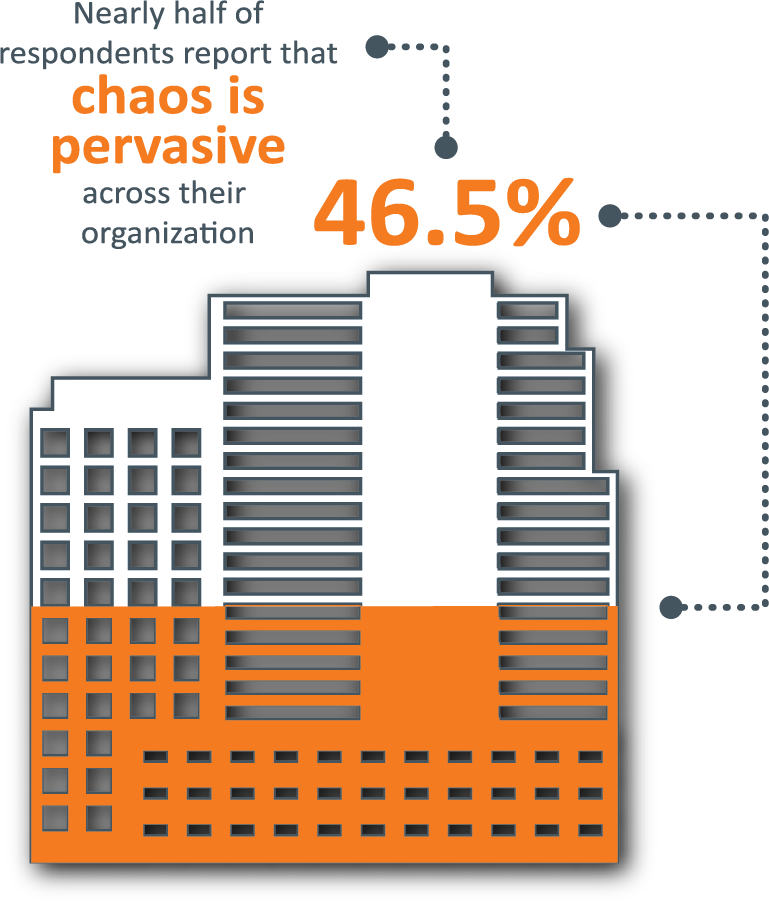 Taking Action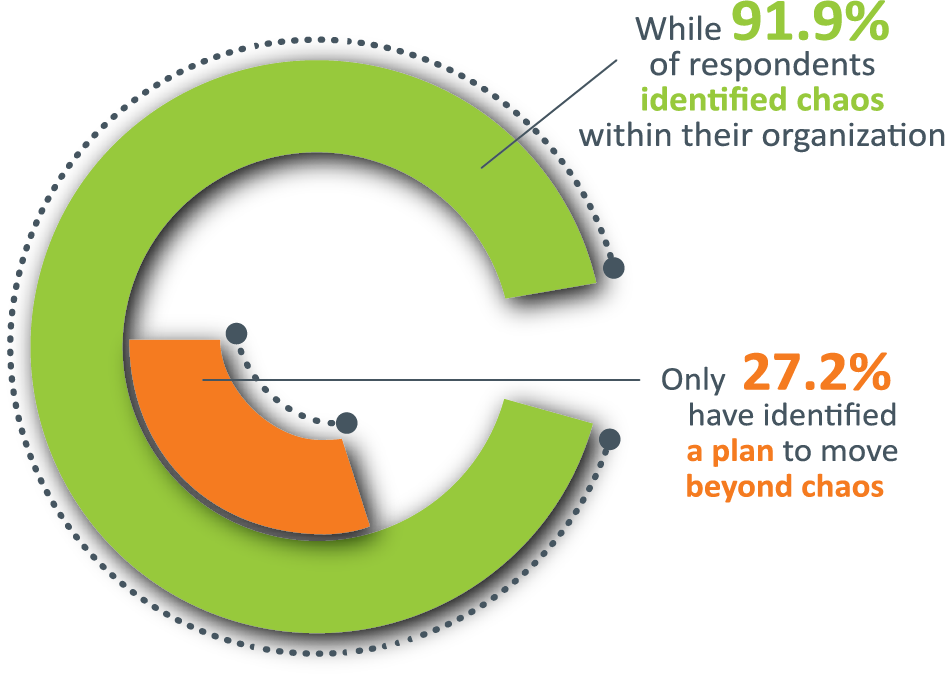 Why Haven't
You Moved
Beyond Chaos?