PUBLIC SECTOR: New York State opens FEMA COVID-19 disaster funding application for eligible NYS entities

The New York State Division of Homeland Security and Emergency Services (DHSES) is coordinating the application process for FEMA reimbursement for eligible COVID-19-related expenditures. All 62 counties in New York State (NYS) have been given a major disaster declaration due to the coronavirus. FEMA disaster grants related to COVID-19 can provide funding for actions taken before, during, and following the disaster to "save lives, protect public health, and ensure the safety of citizens," DHSES said in a release. 
According to DHSES, key application criteria include the following:
Eligible applicants include state agencies, local governments, Federally Recognized Native American Nations, and certain Critical and Essential/Non-Critical Private Nonprofits. All nonprofit outpatient medical facilities, including mental health and substance use treatment facilities, are eligible to apply. 
Eligible applicants must operate a facility within the 62 counties of NYS that was operational during the COVID-19 emergency.
Proposed projects for reimbursement must involve emergency protective measures in response to the COVID-19 pandemic, including actions taken to save lives and/or protect public health and safety. Examples include:

Emergency operations center (EOC) to carry out disaster management functions

Emergency medical care

Medical sheltering

Medical supplies and equipment

Provision of food, water, ice, medicine, and other essential needs

Security and law enforcement for temporary facilities

Communication of general health and safety information to the public

Examples of eligible cost expenditures may include, but are not limited to, temporary employees or overtime needed to respond to COVID-19, additional equipment needs, or additional supplies needed (e.g. PPE). All must have been incurred since Jan. 20, 2020, or be incurred by Sept. 19, 2020.

A 75% federal cost share has been set for this disaster, so applicants will have a local cost share of 25%. Donated resources can be used to offset that local cost share.

Project funding requested must not be reimbursable under an alternative source (e.g., insurance, other federal grant funding). Reporting will be requested on other grant funding received through sources such as the U.S. Department of Health and Human Services to ensure understanding of how those funds were applied and that no duplication of benefits will occur.

An eligible project must have a minimum cost of $3,300. There is no maximum project cost set.

The application is currently in an open enrollment period, and FEMA has not yet set a deadline for Request for Public Assistance (RPA) submission. However, applications are reviewed upon submission, so it is advised to submit as soon as possible to ensure prompt review and approval. Deadline for completion of performance of all projects is currently Sept. 19, 2020.
Subject matter expertise
Peter Epp

CPA, Partner, Community Health Leader

Close

Contact

Let's start a conversation about your company's strategic goals and vision for the future.

Please fill all required fields*

Please verify your information and check to see if all require fields have been filled in.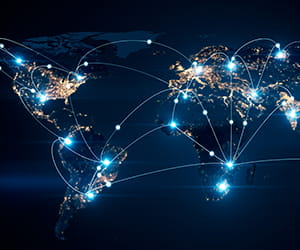 Coronavirus Resource Center
Receive CohnReznick insights and event invitations on topics relevant to your business and role.
Subscribe
This has been prepared for information purposes and general guidance only and does not constitute legal or professional advice. You should not act upon the information contained in this publication without obtaining specific professional advice. No representation or warranty (express or implied) is made as to the accuracy or completeness of the information contained in this publication, and CohnReznick LLP, its partners, employees and agents accept no liability, and disclaim all responsibility, for the consequences of you or anyone else acting, or refraining to act, in reliance on the information contained in this publication or for any decision based on it.