New hospital pricing transparency requirements also present an opportunity for more strategic, defensible, rational pricing

Pricing transparency is more than simply meeting the technical reporting requirements of the CMS rule. It also provides hospitals of all sizes and capabilities the opportunity to look within and re-evaluate their pricing methodologies as compared to other hospitals, as well as to identify potential improvements in areas such as:
Overall charge capture

Efficiencies and quality in revenue cycle processes 

Payer contract compliance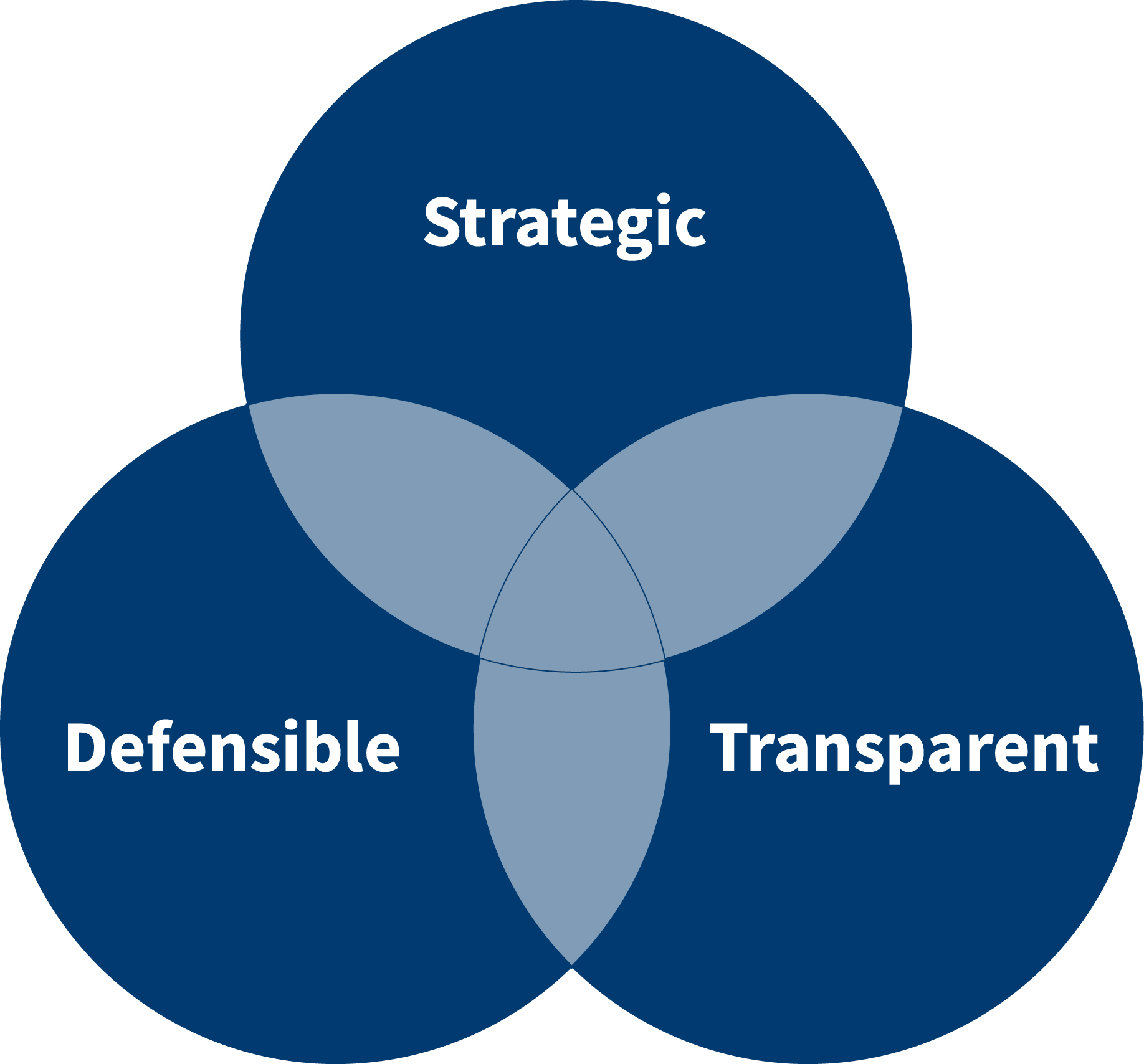 A federal judge recently upheld the Centers for Medicare and Medicaid Services' (CMS) November 2019 final rule for hospital pricing transparency that expanded hospitals' reporting requirements, most notably requiring the disclosure of new information related to third-party payer negotiated charges.
The rule followed a summer 2019 executive order intended to provide more transparency for consumers into charging practices and negotiated rates. Hospitals expressed concern both over having their charges subject to public scrutiny and over the risk of rates leveling out regionally after their negotiated rates are made public. The American Hospital Association (AHA) challenged the rule, but a U.S. District Judge upheld it last week, ruling that "HHS had the right to issue the rule because it considered the concerns of providers and payers, acknowledged conflicting information and explained its decision," Modern Healthcare reported.
Due to both the COVID-19 pandemic and a hope that the court would rule in their favor, many hospitals have not yet begun preparations to align with these new requirements. But with the final rule now upheld with just six months to go until the Jan. 1, 2021, implementation date, now is the time to get caught up on what the new guidelines require and what must be done to meet them – and what other opportunities for improvement this mandate presents.
IN REVIEW: THE PUSH TOWARD GREATER TRANSPARENCY
Current pricing transparency requirements were first finalized Jan. 1, 2019, with the implementation of the Calendar Year 2019 Inpatient Prospective Payment System (IPPS) Final Rule. They only required the posting of the hospital's charge description master file to provide a listing of chargeable items, services, and procedures, along with the gross charge. It was not a requirement that the hospital provide additional detail such as a procedure code, self-pay discounts, or payer negotiated rates. 
After President Trump issued an executive order in summer 2019 on improving pricing transparency for healthcare consumers, CMS responded with a proposed rule under the Outpatient Prospective Payment System (OPPS) to expand reporting requirements. This time the proposed rule was very prescriptive on what information should be shared and how it should be laid out and available to the public. 
Key changes include the expansion of requirements intended to allow for ease of data analysis and comparison across hospitals nationally:
Addition of procedural coding and other identifiers (e.g. NDC) to the standard charge description master file 
Addition of third-party payer negotiated charges, whether by line item as paid by a fee schedule or as a bundle – consistent with individual payer contracts
Addition of expected charges to the uninsured/self-pay population
Expansion of included items and services to include hospital-employed physicians and non-physicians
Display of 300 shoppable services with gross charge and negotiated charges for third-party payers, including the individual charge lines that sum to the total gross charges and reimbursement by payers
CMS has additionally proposed in the May 2020 IPPS proposed rule that hospitals provide median inpatient charge data as part of their hospital cost report filing. This is a move by CMS to gather additional data in a potential move toward market-based pricing. It is likely that this addition will be finalized and added to the timeline for Jan. 1, 2021.
NEXT STEPS FOR HOSPITALS
The November 2019 final rule, with the implementation date of January 1, 2021, afforded hospitals more than a year to strategize and operationalize their compliance with expectations set forth by CMS for pricing transparency. However, varied opinions of CMS's ability to require this additional level of reporting kept many hospitals from moving toward compliance. Others continued to make efforts to meet the requirements, but the coronavirus pandemic has slowed them. As a hoped-for delay in implementation has not yet been provided, hospitals should continue efforts toward meeting the Jan. 1, 2021, deadline.
Meeting the technical reporting requirements of the final rule requires much information to be pulled together from disparate systems and files, and with additional considerations such as:
The charge description master
The fee schedule
Reimbursement rates from negotiated payers
Uninsured/self-pay are considered a payer
Identification of "shoppable" services
The rule also requires detail around bundled payment arrangements, which is not laid out cleanly in a file that providers can export. Plus, hospitals will need to perform data analytics to identify and report on high-volume outpatient and scheduled services.
The ruling applies to all hospitals, regardless of whether they serve a Medicare population. In surveying various hospitals regarding their preparation and needs, we found that smaller hospitals face the greatest effort to comply to the technical reporting requirements of the rule. While larger hospitals and health systems most often have more sophisticated systems and capabilities to perform deep analytics more timely with less manual intervention, smaller hospitals are more lean, have more disparate systems and data files, and may have had to furlough staff who would otherwise support this additional effort.
AN OPPORTUNITY FOR WIDER IMPROVEMENTS
How a hospital prices its charges for items, services, and procedures is critical to the success, relationship, and potentially quality outcomes of the patients it serves. The trust of the public can quickly be lost when charges are not transparent in a way that a patient can easily understand. A provider's pricing should be not only transparent (How was the price determined?), but also defensible (Is the price consistent with cost, the market and any unique offerings?). 
Approaching transparent pricing to meet all stakeholder expectations creates a rational pricing model. In working toward a rational pricing model, hospitals combine the more traditional approaches for strategic, defensible, and transparent pricing, including:
Simplicity in administration
Coverage of financial requirements for the provision of quality care
An ability to easily communicate prices and methodology to consumers
Stability in benchmarking and other comparisons related to cost of care and market share
Clarity for consumers of care for shoppable services
These efforts can also work in tandem with revenue integrity activities, which focus on process improvements that can not only protect against revenue leakage but also help reduce potential payer or consumer scrutiny. A strong revenue integrity model can offer greater confidence that every chargeable procedure, item, or service is coded, documented, captured, billed, and paid according to the terms of government guidelines and payer contracts.
How CohnReznick can help
To many hospitals, approaching pricing under the pressures of a federal ruling can be overwhelming. Hospitals of all sizes are already facing growing scrutiny on pricing methodologies and charging practices. These expanded technical requirements for reporting are not easy to align to the clinical and financial systems used daily, and competing priorities mean that many hospitals have limited internal resources to put toward meeting compliance. 
CohnReznick is prepared to support hospitals as they not only work toward compliance but also look to align their pricing strategy for improved charge capture. Our team can… 
Review pricing and charging methodology – e.g., what prices are and how they're charged ( flat rate, per time increment). 
Assist in development and maintenance of a pricing strategy that meets the objectives behind CMS's push for transparency. 
Assist with payer contract negotiations/discussions, including helping to level-set revenues per contractual agreements while moving to a rational pricing model. 
Help build a means for providers to extract the data needed to meet CMS's reporting requirements. 
Provide guidance on how to better align pricing, charging, and reporting as the industry moves to value-based reimbursement models.
Reach out today for more information or to get started.
Subject matter expertise
Close

Contact

Let's start a conversation about your company's strategic goals and vision for the future.

Please fill all required fields*

Please verify your information and check to see if all require fields have been filled in.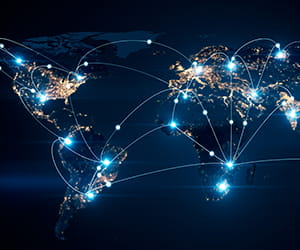 Coronavirus Resource Center
Receive CohnReznick insights and event invitations on topics relevant to your business and role.
Subscribe
This has been prepared for information purposes and general guidance only and does not constitute legal or professional advice. You should not act upon the information contained in this publication without obtaining specific professional advice. No representation or warranty (express or implied) is made as to the accuracy or completeness of the information contained in this publication, and CohnReznick LLP, its partners, employees and agents accept no liability, and disclaim all responsibility, for the consequences of you or anyone else acting, or refraining to act, in reliance on the information contained in this publication or for any decision based on it.