CohnReznick recently hosted "Mission Possible: Succeeding Amid COVID-19", a two-part webinar and the latest installment in our ongoing Not-for-Profit Governance and Financial Management webinar series. If you missed the webcasts, or would like to experience them again, register now to watch our on-demand recordings, or read on for highlights from the presentations.
We were thrilled to have a panel of chief financial officers from various sectors within the not-for-profit and education industries including: James Perrino, Executive Vice President of Finance and Administration from Adelphi University; Steve Spears, Senior Vice President and Chief Financial Officer from Mercy Housing; Mike O'Brien, Chief Financial Officer of the American Society of Landscape Architects; and David Franco, Chief Financial Officer of the San Diego Zoo Wildlife Alliance. In addition, John Alfonso, the Not-for-Profit and Education Industry leader from CohnReznick and Chairman of the Board of Directors of the American Cancer Society, joined the panels. During the presentation, the panelists discussed various challenges and outcomes they experienced within their organization due to the COVID-19 pandemic. The following were the key takeaways from the panelists regarding the biggest challenges caused by the COVID-19 pandemic and how organizations had to adapt to the new normal in order to succeed.
Transitioning to a remote environment
One of the biggest challenges that resulted from the COVID-19 pandemic was transitioning to working from home. All the organizations represented on the panel traditionally had employees on site with very few working remotely. This resulted in most of these organizations scrambling to acquire laptops and other types of software that could be utilized remotely. IT departments worked around the clock to convert to a remote environment as quickly as possible in order to continue operations. Enabling remote work capabilities was believed to be one of the positive outcomes of the pandemic as employees now have more flexibility and, in certain cases, not-for-profit organizations will have the opportunity to recruit talent beyond the area of their physical location.
Leveraging technology to generate revenue
With government mandated shut downs and the absence of in-person events because of the COVID-19 pandemic, not-for-profit organizations leveraged technology to continue to generate revenue. Organizations held virtual fundraising events for donors, virtual experiences for guests, and virtual conferences and meetings for members. Although attendance declined for these virtual events, the programs were often more profitable due to lower costs.
For Adelphi University and other institutions of higher education, the biggest change that came from the pandemic was the strategic shift to a greater online presence. At Adelphi, over 1,000 courses were moved from being in-person to online. The greater online presence was always in Adelphi's strategic plan; however, the COVID-19 pandemic accelerated the university's plans.
The need for timely and frequent reporting of KPIs to make decisions
Due to the unpredictability caused by the COVID-19 pandemic, it is more important than ever for organizations to analyze and report their key performance indicators (KPIs) on a more frequent basis. Each panelist discussed the KPIs that were most important to them including enrollment levels and recruitment of new classes, rent collections, membership inflows, advertising income, and per capita revenue per visit. The most common and prevalent KPI during this crisis was liquidity and cash flows, according to the panelists. Most organizations had some loss of revenue during the pandemic and the future cash inflows were uncertain. The length of government mandated shutdowns and restrictions were difficult to predict. As a result, organizations developed forecasting models based on various scenarios and monitored cash flows on a much more frequent basis. In some cases, these cash flows analyses were reported to the board on a weekly basis, the panelists said. These new models helped organizations evaluate their financial condition, sustainability and profitability in new ways that will continue to enhance strategies in the future.
Supporting one another in response to the pandemic
One of the most important positive trends that resulted from the pandemic was the way funders, employees, boards and communities rallied to support the missions of many not-for-profit organizations despite the obstacles presented by the pandemic. Both corporations and individuals were more generous with their donations. Employees were willing and able to adapt to the significant changes in the work environment and found innovative ways to do more with less resources available, according to the panelists.
Moving forward
Many of the significant changes in the not-for-profit sector that resulted from the COVID-19 pandemic are here to stay. A hybrid work culture will continue to allow employees to at least work part of the time remotely, technology will enable organizations to earn revenue from virtual events and conferences as well as online instruction, and innovation and efficiencies in operations will allow organizations to do more with less. In order to adapt to the new normal, not-for-profit organizations that haven't done so already will need to: (1)develop business continuity plans to minimize the impact of possible future interruptions to their program; (2) analyze their real estate foot print to see if there are opportunities to repurpose or eliminate some of their space; (3) ensure that a control environment is in place to support the heavier reliance on technology; (4) develop and use the right KPIs to monitor operations and make the best decisions possible – especially in times of crisis.
Subject matter expertise
John Alfonso

CPA, CGMA, Partner - Not-for-Profit & Education Industry Leader

Close

Contact

Let's start a conversation about your company's strategic goals and vision for the future.

Please fill all required fields*

Please verify your information and check to see if all require fields have been filled in.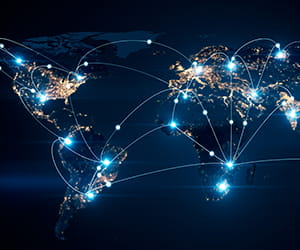 Coronavirus Resource Center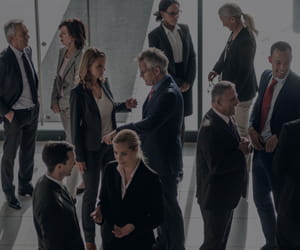 Not-for-Profit & Education Industry Webinar Series
Receive CohnReznick insights and event invitations on topics relevant to your business and role.
Subscribe
This has been prepared for information purposes and general guidance only and does not constitute legal or professional advice. You should not act upon the information contained in this publication without obtaining specific professional advice. No representation or warranty (express or implied) is made as to the accuracy or completeness of the information contained in this publication, and CohnReznick LLP, its partners, employees and agents accept no liability, and disclaim all responsibility, for the consequences of you or anyone else acting, or refraining to act, in reliance on the information contained in this publication or for any decision based on it.