10/20/2022
Q3 2022: Utilizing data to retain margins and increase value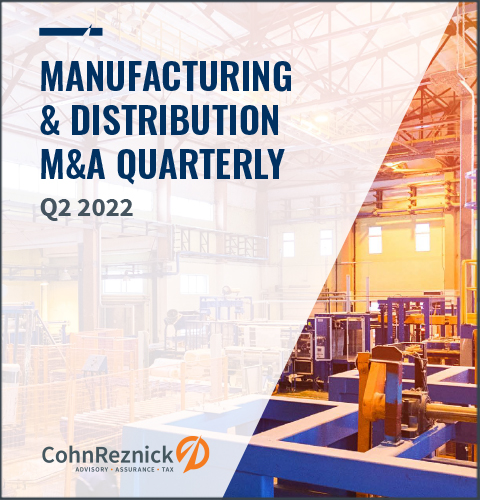 Q3 2022: M&D data due diligence, retaining margins, and increasing value
When undertaking any kind of transformational effort or if considering an M&A transaction in the future, manufacturing companies that leverage data appropriately and undergo a data due diligence assignment can reap the long-term benefits through increased efficiencies, higher valuations, and improved operational performance.
In our Q3 M&D M&A Quarterly report, we detail key points around data due diligence that middle market companies and investors should keep in mind, including:
Data is the foundation for how transactions come together and decisions get made
Investors are looking more closely at the fitness, availability, quality, and security of data
M&D companies that are relying on legacy technology systems are struggling to find coherence
Learn more about data due diligence as well as new trends in the M&D food and beverage space.
This has been prepared for information purposes and general guidance only and does not constitute legal or professional advice. You should not act upon the information contained in this publication without obtaining specific professional advice. No representation or warranty (express or implied) is made as to the accuracy or completeness of the information contained in this publication, and CohnReznick LLP, and their respective partners, members, employees and agents accept no liability, and disclaim all responsibility, for the consequences of you or anyone else acting, or refraining to act, in reliance on the information contained in this publication or for any decision based on it. CohnReznick LLP and our affiliated entities operating under the CohnReznick brand are separate legal entities that are independently operated.