Making our buildings healthier will require investment, so let's make it count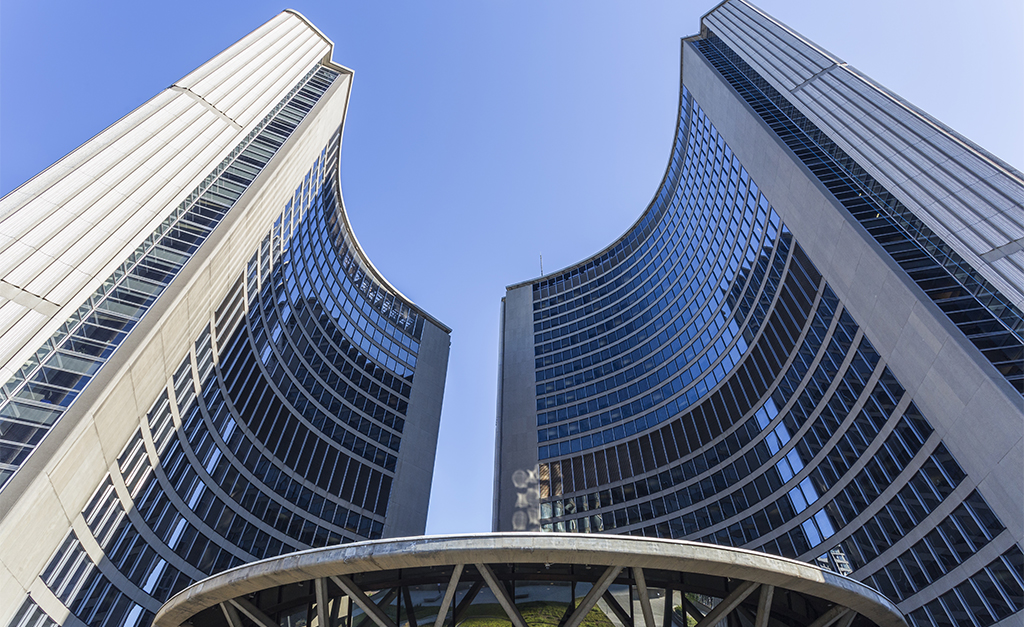 The global pandemic has put a lot of new responsibility on our buildings. Now that we have seen that indoor spaces create an environment where the COVID-19 virus can be spread, our faith in the built world has been rattled. In order to reestablish this faith, buildings and their owners and operators will need to invest in new infrastructure, procedures, and technology. But rather than viewing this purely as a hit to your building's NOI, you can also consider it an opportunity. The investments needed to make buildings pandemic-resistant are also what will make them better in the long run, provided these investments are made strategically.
For buildings to be trusted, they need to change. They need to be smarter and better run in order to better keep us safe. For the property industry, this means investing in big changes like HVAC systems and occupancy-sensing technology, but it also means making small procedural changes that can have an immediate positive effect. The first and possibly most challenging question to answer is: Where to begin? Quick, short-term investments are necessary, but should not come at the expense of a long-term strategy. Figuring out the path to a smarter, healthier, and therefore more trusted building now will be the difference in your investments' impact.
First: quick wins against uncertainty
There are quick, often easy ways we can help instill trust in our buildings. A lot can be accomplished just through better communication. Remember, it is better to over-communicate than to under-communicate. Everything from protocols to cleaning schedules to air quality should be shared by any means possible. That means pushing information rather than expecting occupants to seek it out. There are several sophisticated tenant communication platforms, but even regularly updated signage and QR codes can go a long way to build confidence.
Increased cleaning efforts can also have a significant impact, both on stopping the spread of the virus and on how people perceive a building's hygiene. Initially, it might seem that cleaning will take up a much larger part of a building's budget, but using data to inform cleaning schedules can make even increased procedures more efficient.
There are plenty of physical improvements that are an essential part of making a building safer. Directing foot traffic, partitioning off shared spaces, and rearranging seating are quick ways to improve a building's ability to protect its occupants. To make the most of these changes, designers and managers should make sure to think through the process from the user's perspective. First you understand the people, then you determine their purpose, and then you can create the space. People, purpose, place, in that order.
Healthy now, smart later
To develop effective trust-building strategies, operators need to gather and analyze data about the property and its inhabitants in a useful way. This data will be one of the keys to increasing the building's performance long after the pandemic is a distant memory. Even before the pandemic, large buildings, like the Empire State Building, were able to save up to 20% on their energy costs by installing real-time energy sensors and software. Investment in occupancy and energy usage sensors can give granularity to building consumption that can help managers adjust a building's operations in response to atypical usage patterns like those we'll be seeing in post-shutdown workplaces.
While you're investing in health-boosting measures, be sure to consider your sustainability goals as well, and how maximizing efficiency can help you in both areas. New regulations on building ventilation, such as improved filtration and increased outside airflow, make it much harder for buildings to hit their sustainability goals. The increased attention to environmental sustainability due to recent weather events will only increase our society's commitment to sustainability, so putting technology in place to improve a building's efficiency will pay dividends in the short and long term.
Healthy is a lifestyle
Just like creating a healthy body requires a lifestyle change, creating a healthy building requires a change in mentality. Companies that successfully navigate investment options to drive real outcomes typically follow a clear strategy, starting the discussion on desired outcomes at the concept stage – what are you trying to achieve, and why? – and focusing on the building's operations as early as practical. A focused approach helps ensure that healthy- and smart-building investments not only support space occupants' health and safety requirements and expectations, but also spark innovation, deliver new levels of intelligence, and result in real, long-term value.
Preserving value requires a new perspective
The expectations of what a building must deliver have increased dramatically. Occupants will want to know what our facilities are doing to protect people from harm, conserve limited resources, and create a positive user experience. As building owners and operators work to meet these expectations, they become much more than the sum of their square footage. The industry can no longer be in the business of just leasing space or providing a single service. Real estate strategy must encompass creating a community of shared values and common interests. A community that instills trust in the people and places within it.
As we advance, building owners and operators will need to be agile in their improvement approach while having a clear vision for innovation. Technology will enable aims; integrated sensors paired with sophisticated software and unified by an overarching data architecture strategy can help support even the loftiest of goals. But technology must be grounded by a sound business strategy with a long-term investment horizon. To overcome this pandemic's challenges and be more prepared for the inevitable future crises, we must make a systemic change. Temporary fixes will help, but only if they move us closer to our new, healthier normal.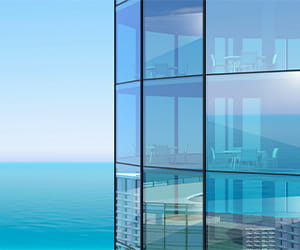 Creating Value by Building Trust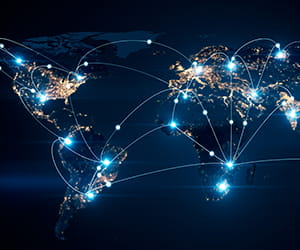 Coronavirus Resource Center
Receive CohnReznick insights and event invitations on topics relevant to your business and role.
Subscribe
This has been prepared for information purposes and general guidance only and does not constitute legal or professional advice. You should not act upon the information contained in this publication without obtaining specific professional advice. No representation or warranty (express or implied) is made as to the accuracy or completeness of the information contained in this publication, and CohnReznick LLP, its partners, employees and agents accept no liability, and disclaim all responsibility, for the consequences of you or anyone else acting, or refraining to act, in reliance on the information contained in this publication or for any decision based on it.