HEALTHCARE: Pent-up demand, election uncertainty, and pains of COVID-19 driving uptick in M&A activity

Six months into the pandemic, CohnReznick, Cross Keys Capital, and McDermott Will & Emery co-hosted our third of three healthcare roundtables, this time focusing on future deal activity. 
The consensus among the operators and investors who participated was that despite year-to-date healthcare M&A activity lagging compared to the same time last year, expectations are for a robust ramp-up in deal activity by the fourth quarter and a return to pre-pandemic levels.
Most participants said they have been working on transactions, many with multiple deals under exclusivity. Not only is there pent-up demand resulting from deals put on hold at the start of COVID-19, there is also a growing market among smaller physician groups and practices with aging physicians, who are literally feeling bruised and battered. The pain of having revenues drop to nearly zero overnight, coupled with the challenges of ramping up, feels like a steep mountain to climb. This has resulted in a shift in mindset: Those who were not previously considering a transaction are now contemplating retiring, selling, or consolidating.
After two months of shutdown, the speed of ramp-up in volume has exceeded forecasts across many healthcare specialties. In fact, in some instances, patient volumes and procedures are higher now than they were pre-pandemic. While these levels may not be sustainable, given that much of the pent-up demand likely resulted from patients being unable to visit the doctor and delayed elective procedures, they bode well for the industry's overall outlook.
The looming U.S. presidential election and its uncertain outcome are another major factor driving the uptick in M&A activity. A potential change in administration under a President Biden would likely result in changes to both income and capital gains tax rates. For many physicians, getting a deal done before year-end and converting their income stream into capital is appealing. Many would rather earn reduced ongoing compensation and convert excessive compensation/distributions into a multiple of EBITDA, taxed at the capital gains rate. It's a very attractive option.
Valuations are holding out for quality assets. Investors are discounting the COVID-19 impact in assessing EBITDA in historical financials. Pro forma COVID-19 adjustments that normalize earnings based on historical run-rates are an acceptable basis underpinning valuation, especially given what we have seen with the speed of ramp-up, and at a minimum achieving or exceeding ramp-up period budgets.
We also heard about creative structures. Many investors and strategics making acquisitions don't prefer traditional earn-out structures. They don't align interests and make it difficult to integrate and achieve synergies during the earn-out period. Instead, deals are being structured based on achieving procedure/visits targets, which are not impacted by changes in the practices' cost structure or negotiated payor rates, and so on.
In addition to deal activity, staffing constraints remain top of mind for the industry. Consistent with what we heard in our last roundtable, participants are experiencing a shortage of qualified resources, and demand exceeding supply is a major pain point. Physician practice management companies (PPMs) are feeling wage pressure as staff are poached and lured away by higher wages. It remains to be seen what the longer-term impact will be, and if this is symptomatic of the pent-up patient demand or an ongoing industry problem.
There is also uncertainty surrounding reimbursement policies going forward, given some of the government relief packages. The industry received billions of dollars in aid, but in the longer term, the question remains as to whether government will claw back these benefits through lower reimbursements. It's something everyone will keep an eye on over the next 12 to 24 months. That said, changes to reimbursement rates and methodologies have been an ongoing industry challenge and something the industry has had to adapt to. The future will be no different as the healthcare industry moves away from volume and more so toward value. Those providers who will thrive in the future will be those who can balance costs and provide high quality of care. Reimbursement will be tied more closely to managing the wellness of those served, not just treating the illnesses that come along.
In summary, the key takeaway is that healthcare is resilient. Those who are committed to the industry, and who learn to deal with a constantly changing environment, will reap the benefits and emerge as winners.
Contact
Claudine M. Cohen, Managing Principal, Transactions & Turnaround Advisory
646.625.5717
Caroline Znaniec, Managing Director, CohnReznick Advisory, Healthcare
410.783.6230
Subject matter expertise
Claudine Cohen

Managing Principal, Value360 Practice

Close

Contact

Let's start a conversation about your company's strategic goals and vision for the future.

Please fill all required fields*

Please verify your information and check to see if all require fields have been filled in.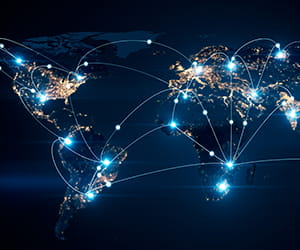 Coronavirus Resource Center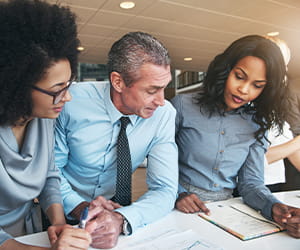 Receive CohnReznick insights and event invitations on topics relevant to your business and role.
Subscribe
This has been prepared for information purposes and general guidance only and does not constitute legal or professional advice. You should not act upon the information contained in this publication without obtaining specific professional advice. No representation or warranty (express or implied) is made as to the accuracy or completeness of the information contained in this publication, and CohnReznick LLP, its partners, employees and agents accept no liability, and disclaim all responsibility, for the consequences of you or anyone else acting, or refraining to act, in reliance on the information contained in this publication or for any decision based on it.